CNN's Jeffrey Toobin: Kirstjen Nielsen Will Be Remembered as the 'Woman Who Put Children in Cages'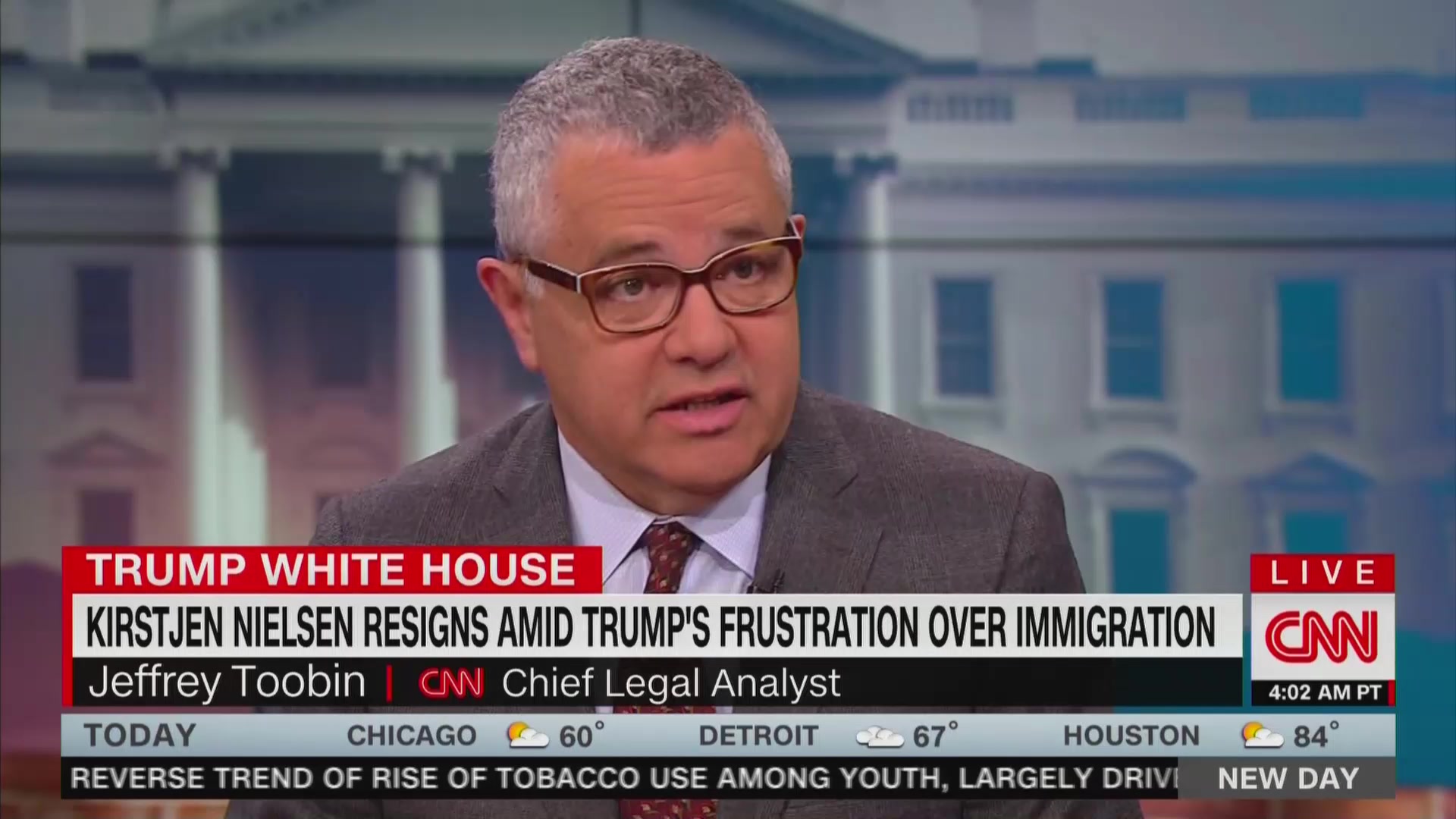 The morning after Homeland Security Secretary Kirstjen Nielsen was forced to resign following a contentious meeting with President Trump, CNN chief legal analyst Jeffrey Toobin observed that Nielsen will forever be known as the "woman who put children in cages."
Appearing on CNN's New Day Monday morning, Toobin reacted to news that Nielsen was pushed out as the president is reportedly becoming "increasingly unhinged" over the crisis at the southern border and "making unreasonable and impossible requests" of his administration.
"Kirstjen Nielsen is a great example of what happens when you go to work for Donald Trump," Toobin said. "He's the great reputation killer."
He went on to note that at one point Nielsen was a "reasonably admired bureaucrat" but that has now been permanently marred by her time as DHS chief.
"For the rest of her life, people will look at her and think, 'Oh, that's the woman who put children in cages,'" he declared, adding that while former Attorney General Jeff Sessions may have been the architect of the family separation policy, Nielsen "implemented it."
"She's going to get what she deserves," Toobin concluded.
After it was reported that thousands of migrant children were separated from their parents last year, Nielsen initially denied that the administration's "zero tolerance" policy included "separating families at the border," blaming the perception on "misreporting" by the media. Even after nationwide outrage forced Trump to end the policy, Nielsen continued to deny it ever happened while lying that they used cages to imprison children.
Watch the clip above, via CNN.