Morning Joe: We Americans Have A Right To Know If Our President Was Compromised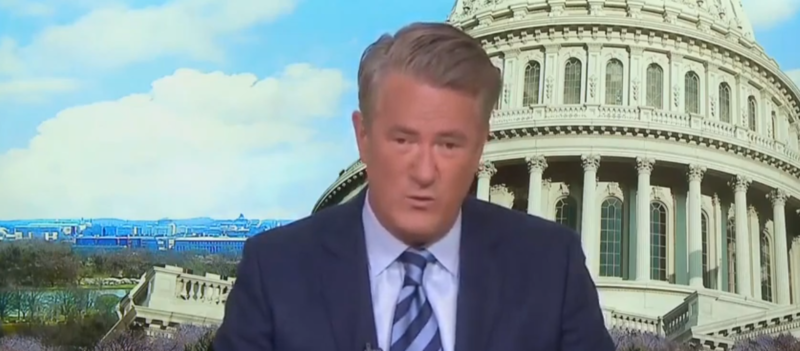 MSNBC's Joe Scarborough blasted Attorney General William Barr Friday morning. Returning to Morning Joe after a brief absence, Scarborough essentially demanded the release of Special Counsel Robert Mueller's report into potential Russian involvement in the 2016 election.
"Yes, it's very difficult obviously to legally prove collusion," journalist Sam Stein said. "But Joe was talking about compromise and we have not just the Mueller report now but we have an attempt to obtain Donald Trump's tax filings and these are two efforts to get documents that could illuminate the degree to which Trump's business dealings may have intersected with Russian national interests."
"So, until we get this voluminous amount of information, we can't really jump to any conclusions, whether it's yes, there was collusion or Barr's collusion that in fact there was nothing there. And the only question I'm lingering with and maybe there was a legal reason he had to do this, is why Barr went so quickly with this? Was there something?"
"There's no legal reason whatsoever," Scarborough said. "The reason is that Donald Trump has been wanting a Roy Cohn. He has stated it publicly. He's wanted a Roy Cohn as an attorney general who put his personal interests ahead of the interests of the country. He has found that with Robert Barr [sic]."
"There are far more important standards than just legal standards. There is the standard of what is best for the public interest. There are standards that involve what the public has a right to know. If the President of the United States was compromised by Russia, it may not be a crime, but it impacts 320, 330 million Americans. If Donald Trump and his campaign coordinated with Russia, it could be legal. It could be morally wrong, but more important than that, it could be dangerous."
"We Americans… Are you listening, Mr. Attorney General? Are you listening, Mitch McConnell? We Americans have a right to know if our President was compromised in any way and we have a right to know the nature of the relationship between the government of Russia and oligarchs outside of Russia and attorneys connected with the Russian government and our President. And just because it doesn't reach a certain legal threshold does not mean for one moment that every single American has a right to see that report."
Watch the video above, via MSNBC.