Whoopi Goldberg: Lucy Flores' Allegation 'Pisses Me Off,' 'I Don't Want Joe to Stop Doing That'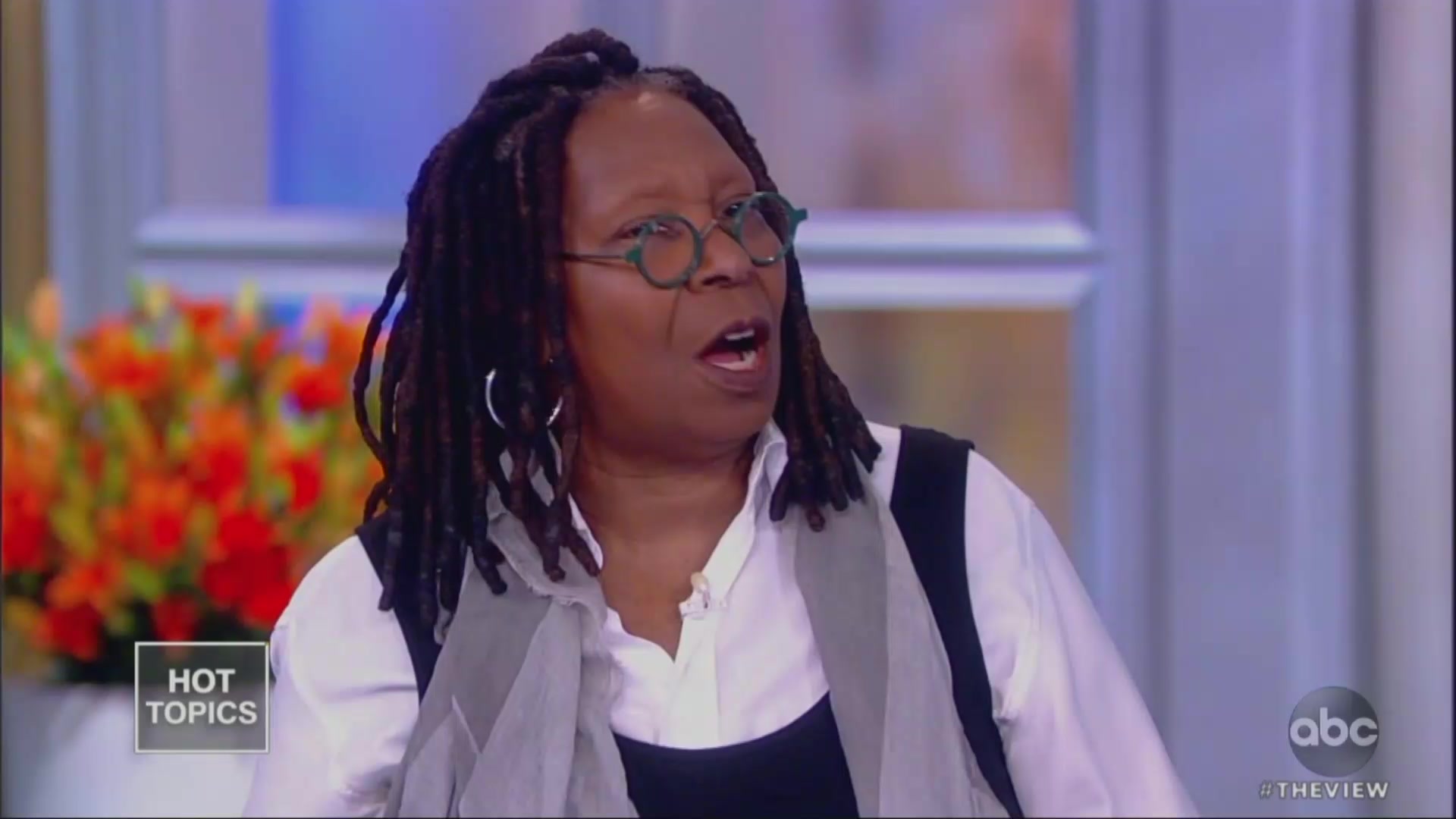 In the wake of former Nevada politician Lucy Flores' allegation that former Vice-President Joe Biden acted inappropriately with her at a 2014 campaign event, the women of The View offered up a forceful and impassioned defense of Biden on Monday, with host Whoopi Goldberg saying the accusation "pisses me off."
After noting that Flores alleges Biden made her feel "gross" by kissing the back of her head and smelling her hair as she was about to go onstage during an event and highlighting Biden's belief that he didn't act inappropriately, the hosts discussed how Flores has said the former veep's actions don't rise to the level of sexual harassment or assault.
"That's the point, to get people to think about it like that," Goldberg argued. "It does not rise to any of those things."
Fellow co-host Joy Behar said they "all know Joe Biden" and that he's a "close talker" and "toucher," adding that it "would be unfortunate if we got rid of everybody who's an affectionate kind of person."
After Abby Huntsman expressed worry that this allegation shows the #MeToo movement could get rid of "normal interactions" between people and Sunny Hostin noted that Biden's response to Flores was "very appropriate," Goldberg once again got fired up when Hostin said we won't see "anymore smelling of hair" from Biden.
"That pisses me off," the Oscar-winning actress exclaimed. "I don't want Joe to stop doing that!"
This prompted Meghan McCain to jump in and say she didn't want Biden to stop doing that either, saying that Biden is a "retail politician" that loves people. She then compared him to a politician who has been accused of sexual harassment and assault and was impeached for lying about a sexual affair with a young intern.
"I would put Bill Clinton in that category and my father and certainly Joe Biden," McCain said. "He's the only politician other my father to go into the crowd and shake everyone's hands. That means something in Iowa."
The panel continued to talk about this situation for a few minutes more, bringing up Stephanie Carter's defense of Biden over a much-publicized photo of Biden caressing her shoulders during her husband's White House swearing-in ceremony.
At the end of the segment, McCain told Goldberg that the two of them "will probably get heat over this."
Watch the clip above, via ABC.