Congressional Dems Demand Answers Over Jared and Ivanka's Use of Private Emails for Official Business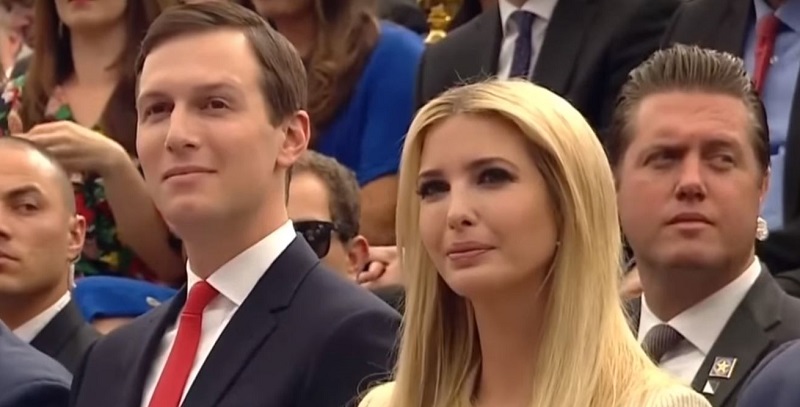 One might start to think that Republicans' constant attacks on Hillary Clinton over her use of a private email server during her tenure as Secretary of State were made in bad faith.
Now that Democrats are in charge of the House of Representatives, they have turned the tables with investigations of the use of private emails and messaging apps by two of Donald Trump's closest advisors, who also happen to be his daughter Ivanka and son-in-law Jared Kushner.
Rep. Elijah Cummings (D-MD) on Thursday released a letter he sent to Pat Cipollone, the White House Counsel, demanding the administration provide information on whether Kushner has been using WhatsApp and a private email account on his home server to conduct official government business, including handling classified information. Ivanka Trump is also suspected of using her private account on that server.
Cummings, who heads the House Oversight Committee, wants to know if the couple have been preserving all their communications on these applications, as required by the Presidential Records Act. He also wants to know if any classified information passed through their email and WhatsApp accounts, which would be a major security violation.
The committee also obtained information that former Trump advisor K.T. McFarland also may have used an AOL email account to conduct government business, which, given AOL's notoriously poor security, would be deeply problematic and gobsmackingly dumb.
Jared and Ivanka's use of private emails and messaging apps has been reported before, but any investigation of them when Republicans controlled the House was perfunctory at best. Cummings began agitating for a more thorough look at the issue the day he became chair of the House Oversight Committee.
Considering the hay Donald Trump made about Hillary Clinton's private email server during the 2016 campaign, his daughter and son-in-law engaging in the same actions themselves would obviously be hypocritical. But it fits into what author Vicky Ward has been saying on her press tour this week around the release of her book on the couple, Kushner Inc. Ward has painted a picture of two people with a deep sense of entitlement because of their wealth and station in life. She states that the couple does not seem to think that the rules others follow apply to them. This investigation by the House only reinforces that view.