New York Times Columnist Angrily Calls Out Republican for Defending Trump's Racism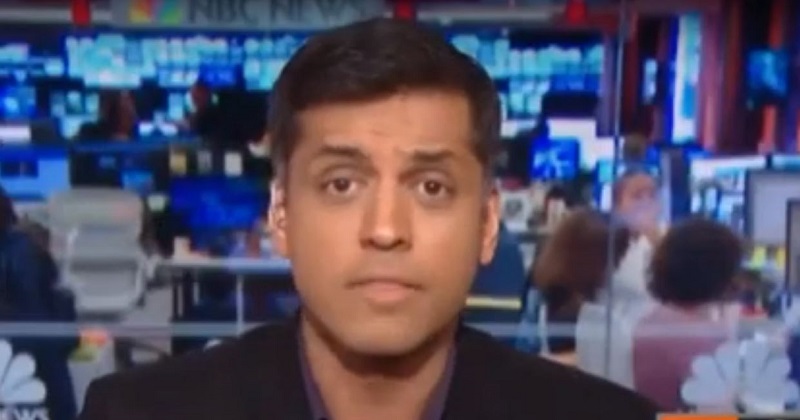 One has to be pretty blatantly racist for a New York Times opinion columnist to call you a racist on national television. Congratulations, Amy Tarkanian.
The former chairwoman of the Nevada Republican Party appeared on Weekends with Alex Witt on MSNBC Sunday afternoon as part of a panel with Wajhat Ali of the New York Times. The show's guest host, Morgan Radford, asked Tarkanian why, in the wake of the massacre at two New Zealand mosques, President Trump tweeted support for the nation but did not specifically address the grief-stricken Muslim community. Tarkanian suggested that Trump "was probably waiting for more information to come out. If he would've jumped the gun and maybe called out something incorrectly, he would have been attacked for that as well."
This is a terrible answer. It is not as if there was any doubt that the Muslim community of New Zealand had just suffered a horrible tragedy, one for which an expression of empathy from the President of the United States would have been appropriate. Even if the shooter turned out to not be a racist who hated Muslim immigrants, surely Trump could still have addressed that community directly.
Besides, Trump has not hesitated in the past to jump on early reports that later turned out to be wrong, if those first reports supported his worldview.
Wajahat Ali of the Times pushed back on Tarkanian, asking her if she agreed with Trump's comments in the wake of the Charlottesville riots in 2017 that white supremacists are "very fine people." Tarkanian then denied Trump had been talking about white supremacists, which caused Radford to correct her.
Ali then told Tarkanian that if she agreed with some of Trump's past racist statements such as that undocumented immigration is equal to an "invasion" of America, that Mexicans are rapists, and that George Soros secretly funded caravans of migrants to travel from Central America to the U.S., "then you're a racist, and I'm going to call you out as a racist."
Watch the clip at the top of the post, via MSNBC.