Pete Buttigieg Pitches Supreme Court Reform to Chris Wallace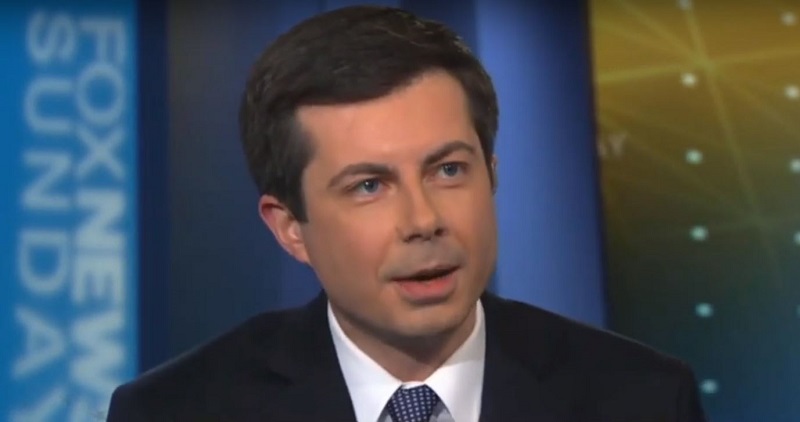 Pete Buttigieg signed on to serious structural reform of the Supreme Court on Sunday.
Buttigieg was answering policy questions from Chris Wallace on Fox News Sunday when Wallace asked him about his proposal to expand the court from nine justices to 15. Buttigieg responded that this plan is more than simple court-packing.
The mayor from South Bend, Indiana, who has not yet officially announced a run for the Democratic nomination for president, went on to say that the nation's current process for nominating new SCOTUS justices is entirely too political and turns every court vacancy into an "apocalyptic ideological battle."
In expanding the number of justices to 15, Buttigieg noted that ten of them would be appointed the traditional way. The other five would be seated by unanimous agreement from the other ten. He also noted that there are proposals floating around to impose term limits on justices.
The bottom line, he said, is that we need "structural reform to depoliticize the Supreme Court," and perhaps avoid the particularly nasty recent fights over seating ideological judges.
Watch the entire clip at the top, via Fox News.