Fox News 'Strongly' Condemns Jeanine Pirro Questioning Ilhan Omar's Support of the Constitution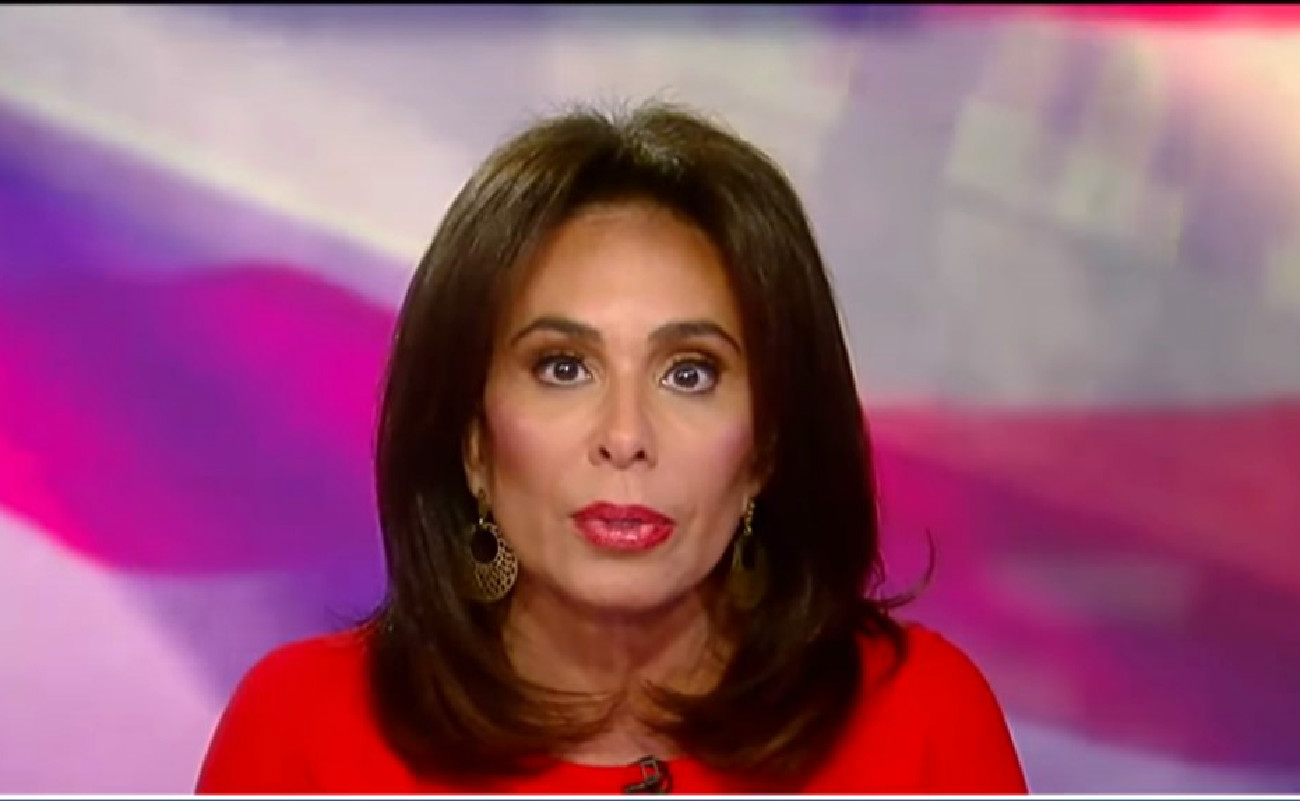 A day after Fox News host Jeanine Pirro questioned Rep. Ilhan Omar's (D-MN) support of the Constitution by pointing out the Muslim congresswoman wears a hijab, Fox News released a statement condemning Pirro's comments.
"We strongly condemn Jeanine Pirro's comments about Rep. Ilhan Omar," the statement from the network read. "They do not reflect those of the network and we have addressed the matter with her directly."
In taking Omar to task for remarks she's made that many insist are antisemitic, Pirro said Omar's "not getting this anti-Israel sentiment doctrine from the Democrat Party." Asking where the sentiment comes from, Pirro then stated: "Omar wears a hijab, which according to the Quran 33:59, tells women to cover so they won't get molested."
She added: "Is her adherence to this Islamic doctrine indicative of her adherence to sharia law which in itself is antithetical to the United States Constitution?"
In addition to their own comments, the network also released a statement from Pirro.
"I've seen a lot of comments about my opening statement from Saturday night's show and I did not call Rep. Omar un-American," Pirro wrote. "My intention was to ask a question and start a debate, but of course because one is Muslim does not mean you don't support the Constitution. I invite Rep. Omar to come on my show any time to discuss all of the important issues facing America today."
Journalist Yashar Ali also reported Sunday evening that Fox News producer Hufsa Kamal won't be punished for publicly pushing back on Pirro's remarks.
2. BTW I spoke to several folks at Fox News about this tweet from one of @BretBaier's producers. I'm told by a well-placed source that Hufsa will face no repercussions for speaking out against Pirro on Twitter. https://t.co/Tf5g39PRYS

— Yashar Ali 🐘 (@yashar) March 11, 2019
3. There were some folks who speculated that she would be fired or suspended for tweeting about Pirro but I was told that is "lunacy" by the same source and that she would never face any repercussions.

— Yashar Ali 🐘 (@yashar) March 11, 2019