Michelle Malkin: Cindy McCain Is 'So Triggered' That I Shouted at the Ghost of Her Dead Husband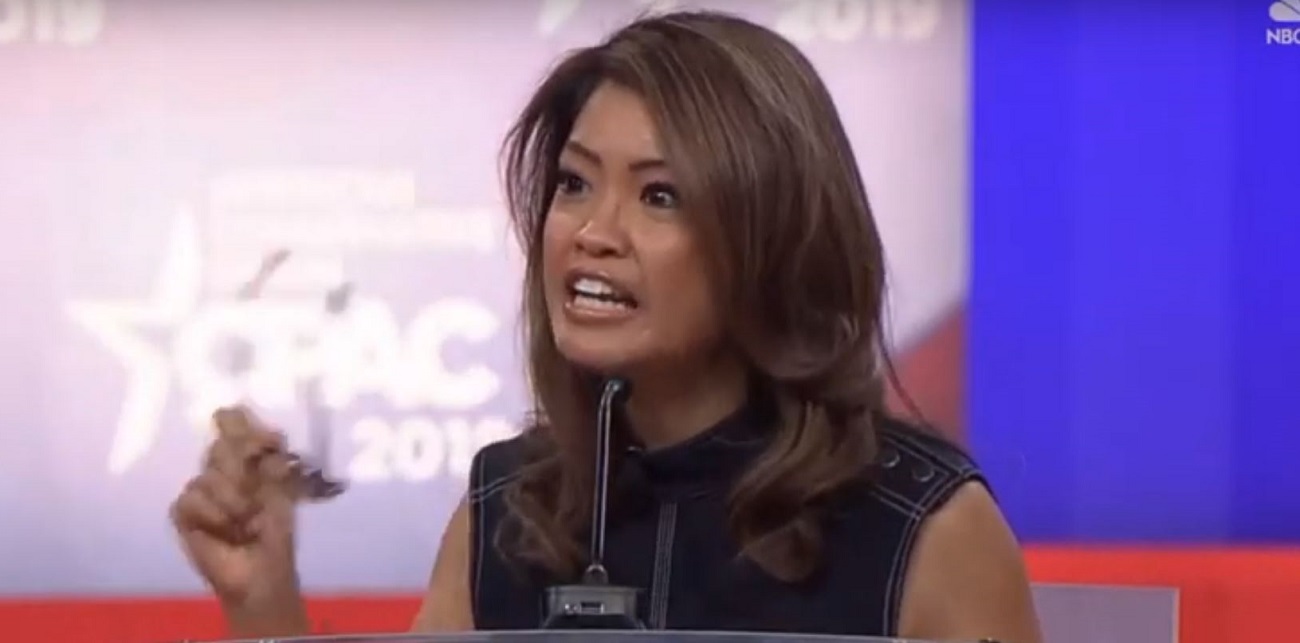 Far-right media personality Michelle Malkin made headlines last week when she took the stage at the Conservative Political Action Conference and yelled at "the ghost of John McCain" for not doing enough on immigration. Malkin drew loud cheers and a standing ovation from the audience as she looked skyward and shook her fist in the air.
Understandably, Malkin's remarks were not well-received by the McCain family. The Arizona senator's widow, Cindy McCain, took to Twitter Friday to fire back at Malkin, telling the right-wing blogger that she never knew John McCain.
@michellemalkin You never knew @SenJohnMcCain . You should be so lucky.

— Cindy McCain (@cindymccain) March 2, 2019
"You should be so lucky," McCain added.
So how did Malkin respond? With absolute glee that she was able to get under the skin of a grieving widow, that's how.
So triggered… https://t.co/wLK2M1pmtH

— Michelle Malkin (@michellemalkin) March 2, 2019
"So triggered," Malkin tweeted on Saturday. That tweeted racked up 2100 retweets and nearly eight thousand likes by Sunday afternoon.
As CNN senior media reporter Oliver Darcy noted on CNN's Reliable Sources Sunday morning, CPAC has essentially become nothing more than a meeting place for right-wing grifters to sell their wares, exploit gullible people, and own the libs.
Bragging about triggering a woman who objected to you using her dead husband as an applause line sorta drives that point home.