Wealthy Heiress Ivanka Trump Tsk-Tsks Green New Deal Job Guarantee as Un-American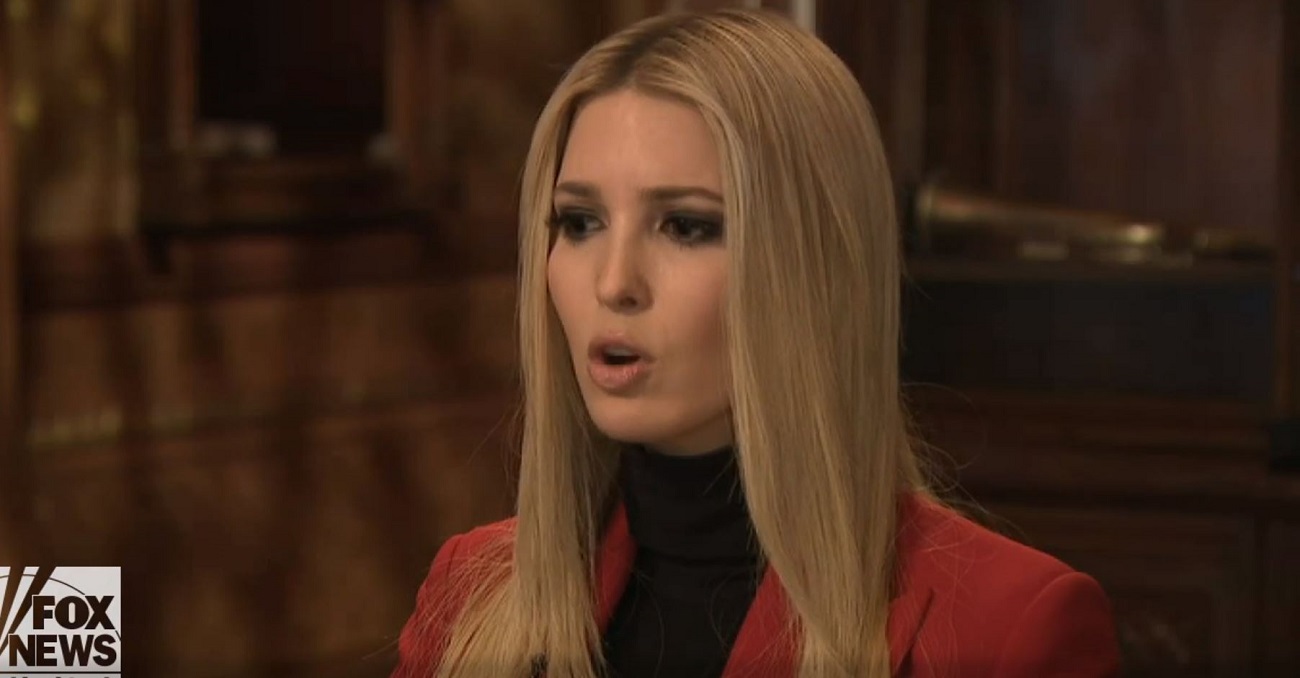 White House senior advisor, First Daughter, and manufacturing outsourcer Ivanka Trump made some comments in a recent Fox News interview that will likely have people asking if she has any idea what she's talking about.
The interview, for a weekly show called The Next Revolution with Steve Hilton, is set to air on Sunday. Fox News released a brief clip on Monday night. In it, Hilton brings up the right's great bogeyman Alexandria Ocasio-Cortez in the service of asking Ivanka how she responds to people who hear about a guaranteed job under AOC's proposed Green New Deal and think, A guaranteed job? Sounds great!
Ivanka responds:
---
"I don't think most Americans, in their heart, want to be given something. I've spent a lot of time traveling around this country the last four years. People want to work for what they get. So I think this idea of a guaranteed minimum is not something most people want. They want the ability to be able to secure a job, they want the ability to be able to live in a country where there's the potential for upward mobility."
---
I am not sure that if you polled on this question, most people would say that they want to make their lives harder by not guaranteeing a paycheck. Especially in areas of the country hard hit by job loss as factories have moved overseas to produce goods with cheaper labor. Like, for example, the goods Ivanka manufactured overseas for her now-defunct clothing line.
What Hilton and Trump do not mention, at least in this clip, is that the federal job guarantee is part of the Green New Deal, which AOC and other lawmakers recently unveiled. The plan calls for massive investment in rebuilding the United States's infrastructure, which is badly in need of it. Ivanka's father himself has talked about wanting to rebuild infrastructure, though not nearly on the scale of the GND.
Would Donald Trump, the great builder, really be opposed to what would essentially be a massive, years-long building project that would touch every corner of the country? Apparently he would, if his political opponents favor it.
"People want to work for what they get" is nonsense in this context. People would be working. They would have jobs, and they would get paychecks in return. If they do not like the jobs, they are free to go apply for others at the local Wal-Mart, or whatever.
It is unclear why the concept of a guaranteed job would sound bad when it comes from a wealthy heiress who has worked for her family's business almost from the minute she graduated college and landed a high-level White House job simply because of who her father is, despite having zero experience in policy or government. But that is the spin the Trumps are going to try.
Watch the video at the top of the post.