The View's Sunny Hostin: While Smollett Is 'Front Page News,' We're 'Not Talking About' Coast Guard Terrorist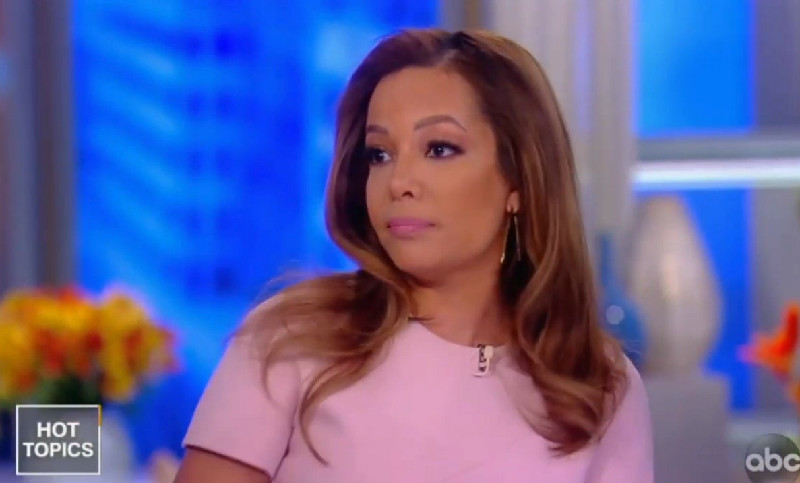 Towards the end of a lengthy Friday segment on the latest developments in the Jussie Smollett hoax case, The View's Sunny Hostin took a moment to note that while so much attention has been devoted to an actor allegedly faking a hate crime, a plot by a Coast Guard lieutenant to massacre Democratic politicians and journalists has seemingly been swept under the rug.
As the panel talked about Smollett, co-host Joy Behar jumped in to say that this is all she sees on the news now, adding that it has "wiped everything away" and would likely stay the top story until former Trump lawyer Michael Cohen's Congressional testimony next week. Hostin, meanwhile, felt that an extremely disturbing and important story was getting no play in the media.
"You know what I would like to say," Hostin stated. "What is upsetting about this being front page news is that hate crimes are on the rise and the thing that we're not talking about is the domestic terrorist, 49-year-old Christopher Paul Hasson who's the U.S. Coast guard lieutenant."
She continued: "A white supremacist who was hiding in plain sight, dreamed of mass murder, plotted to target lawmakers, journalists, including my friends, Chris Cuomo, Don lemon, Van Jones, Angela Davis, Elizabeth Warren, Kamala Harris, Cory Booker, and somehow his hate is real and yet we're not talking about that!"
Co-host Meghan McCain interjected, stating the reason the story of a white nationalist who stockpiled weapons in preparation for a massacre to bring forth a white ethnostate hasn't been able to break through is "we worship the culture of celebrity in this country." She added that she believes it should get more attention.
Ironically, before they went to break, Hostin was given a notice that a new statement had been released by Smollett's lawyers, which she read on air.\
Watch the clip above, via ABC.