Hannity Leads Cable News In Total Viewers Wednesday Night, Maddow Tops Demo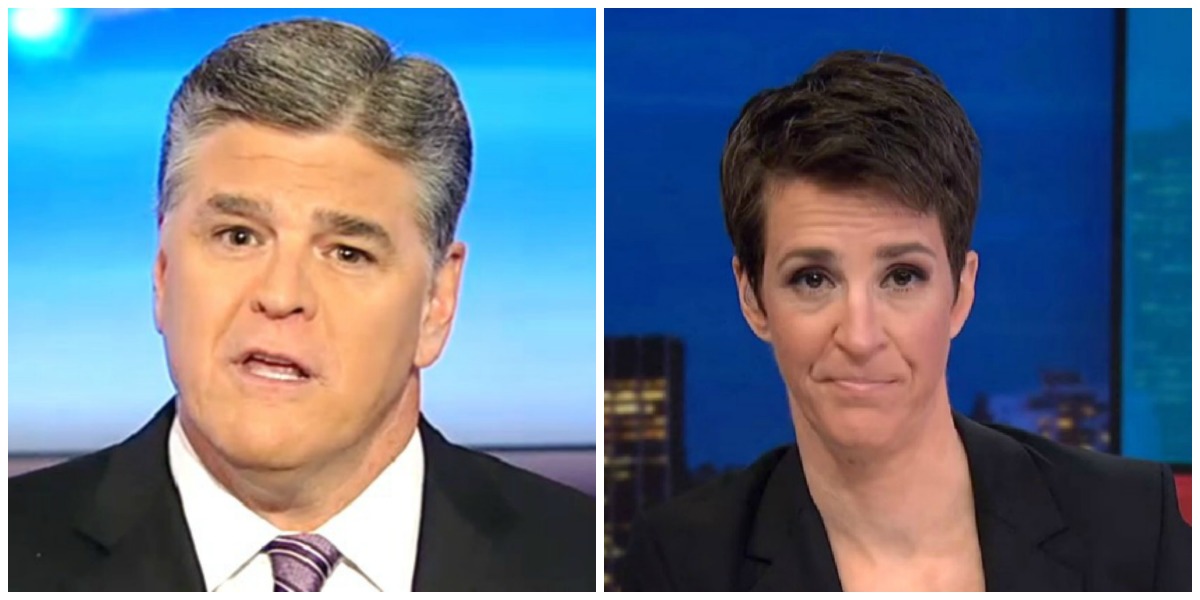 Fox News' Hannity was the most-watched program in cable news Wednesday evening, helping lead Fox News to another across-the-board victory in primetime and total day viewership. MSNBC's The Rachel Maddow Show, meanwhile, led the way in the key 25-54 demographic.
According to Nielsen, Fox News drew a robust 3.000 million total viewers and 549,000 in the key demo during the 8 PM to 11 PM primetime hours. MSNBC averaged a total audience of 2.515 million and 443,000 in the demographic. CNN pulled in 341,000 demo viewers and a total viewership of 1.184 million.
In the daytime 9 AM to 5 PM slot, Fox nabbed 1.574 million viewers overall and 257,000 in the demo. CNN grabbed a demo audience of 193,000 and 811,000 total viewers. MSNBC grabbed 1.232 million total viewers and 195,000 in the key demo.
Featuring an interview with former CBS News correspondent Lara Logan, Hannity led the way with a total viewership of 3.351 million while placing third overall in the key demographic (591,000). Maddow, which airs at 9 PM opposite Hannity, finished second in total viewers (3.217 million) and first overall in the demographic (603,000).
Fox's Tucker Carlson Tonight took second place in the demo (599,000) and third in total audience (3.150 million). FNC's The Five finished fourth in both the key demo (482,000) and total viewership (2.837 million).
The top-rated program on CNN was Anderson Cooper 360, which drew 1.257 million total viewers. The 10 PM broadcast of CNN Tonight led in the demo (356,000).