Judge Imposes Full Gag Order On Roger Stone, Countdown Begins To Stone Violating It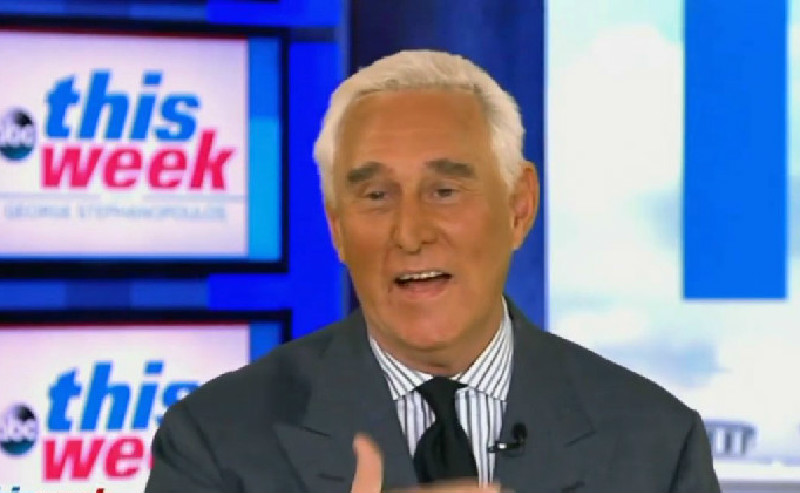 Days after longtime Trump adviser Roger Stone posted an inflammatory Instagram photo of the federal judge presiding over his criminal case, Judge Amy Berman Jackson imposed a full gag order on the notorious political trickster, banning him for speaking publicly on his case.
Not buying Stone's apology for posting a photo of her with crosshairs while attacking her as a minion of "Deep State hitman" Robert Mueller, Jackson told Stone that the "apology rings quite hollow." She then extended the initial gag order placed on Stone last week, keeping him from doing any media hits or social media postings on the charges filed against him by the special counsel.
This resulted in the odd site of Stone, who earlier this month reveled in the media interest of his arrest and indictment, walking out of the courtroom and not saying a word to the dozens of cameras present:
A new gag order means Roger Stone has to pass banks of cameras without commenting pic.twitter.com/1C04G979tB

— Josh Campbell (@joshscampbell) February 21, 2019
Considering that Stone absolutely loves attention and the media spotlight, it didn't take long for media folks and observers to contemplate how long it would take for Stone to violate the gag order and land himself in jail.
I hope everyone is aware that there is a 100% chance roger stone is going to violate his gag order, probably while dressed like an uptown vampire

— KT Nelson (@KrangTNelson) February 21, 2019
Well, I guess we can stop monitoring Roger Stone for a while, because he definitely wouldn't even think of violating the new gag order, there's just no chance, better just pack it in now and do something else.

— Matthew Gertz (@MattGertz) February 21, 2019
refreshing instagram to see if roger stone violated his gag order yet pic.twitter.com/mmD1PVIBua

— Brian Tashman (@briantashman) February 21, 2019
Right Wing Watch's Jared Holt posted a poll on Twitter, asking how long before Stone violates the order:
How long until Roger Stone violates his gag order?

— Jared Holt (@jaredlholt) February 21, 2019
As of publication, "1 Hour" and "24 Hours" are neck and neck.