Watch Fox Hosts Pre-Spin Mueller Report as 'Tepid' Despite No One Having Seen It Yet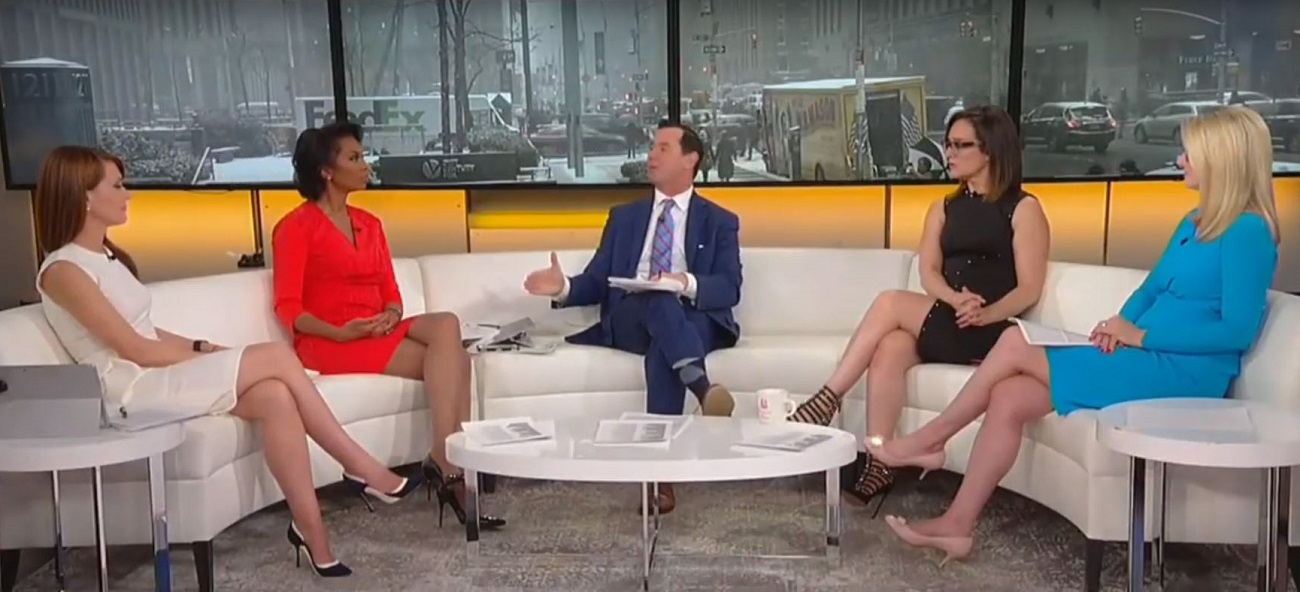 One of the worst tropes of special counsel Robert Mueller's investigation is the certainty in the public mind that at the end of the process, there will be a thorough report delivered to Congress that will clear up any and all lingering questions.
It is not necessarily the case that this will happen. Any report that gets delivered to the Justice Department will go to new Attorney General William Barr, who will then make his own report to Congress. It will be up to Barr to decide how much information he will give to Congress. So there is still an enormous question about how transparent Barr will be, and how much of what Mueller has uncovered will reach the public.
Nonetheless, the idea of a final, final report from Mueller that explains everything has become a totem seized on by both Democrats and Republicans to try and spin ahead of any release. Which brings us to Wednesday's edition of Fox News's Outnumbered.
There is no secret as to where Fox News personalities stand on the report, but it's helpful for the Outnumbered ladies and #OneLuckyGuy Joe Concha to let the audience know that it's going to be "tepid." By which they mean, good news for Donald Trump:
---
Concha: "Democrats were sent to Washington to solve problems and make the lives of the American people better. If they open up too many investigations this will have what's called a boomerang effect. I think the Mueller investigation is the whole ball game. If that report comes back to be a dud, and we are seeing more and more leaks that there might not be anything that involves collusion."
Harris Faulkner: "Collusion is not a crime."
---
The brief discussion following this exchange totally ignores the fact that while collusion is not a crime, what Mueller has been determining is whether or not Trump and people in his orbit committed any crimes in the process of colluding with Russia to win the 2016 election. Obstruction of justice, election fraud…those are in fact crimes!
As this is Fox, no one bothers asking Concha what leaks he is talking about. The special counsel's office is famous among journalists for not leaking, so who outside of it knows what's in the report? We don't know, it's just left as a given that someone does.
Co-host Kennedy then accuses Democrats of already complaining about the "tepid" report, which leads token Democrat Marie Harf to ask how we're supposed to know the report is tepid if we haven't actually seen it yet. Kennedy responds that Democrats are already trying to set expectations in case the report is "tepid."
This is all a lot more complicated than you are going to get from Outnumbered, but what's happening is that Democrats are trying to manage expectations that the Mueller report will necessarily be the end of the process. We do not know if Barr will direct DOJ lawyers to pursue further charges based on what's in the report. We do not know what he will release to Congress, and what Congress will do with what it gets.
The bottom line is, we simply do not know a lot, and won't for a while even if Mueller delivers his report to Barr next week.
Watch the Outnumbered exchange in the video at the top of the post.