Maddow Dominates Cable News Ratings on President's Day, Hannity Finishes Fourth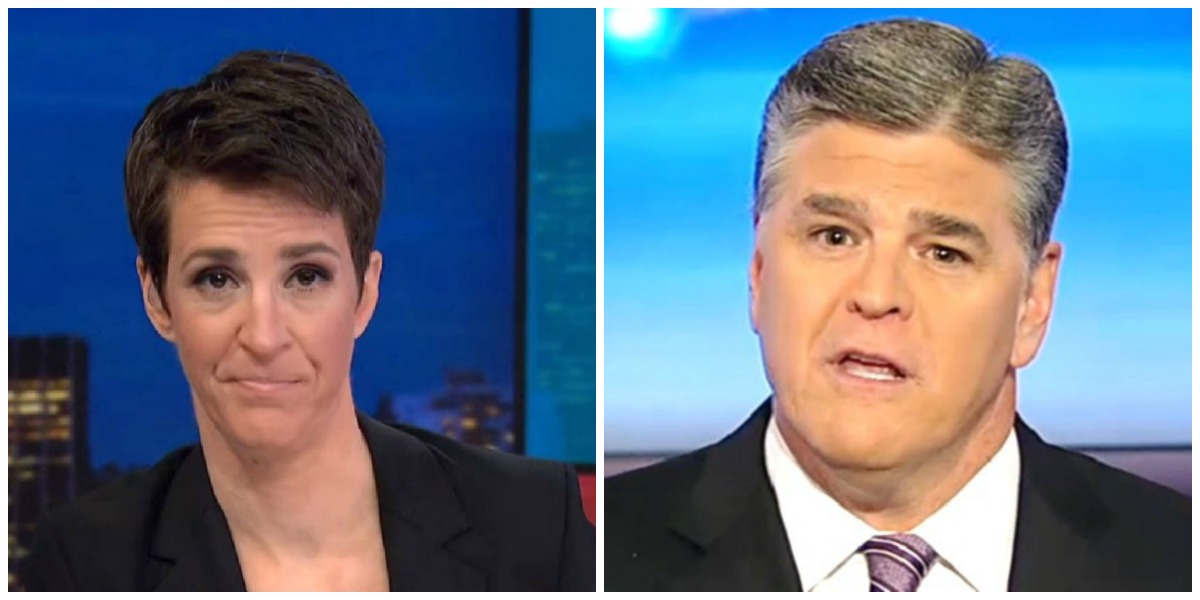 MSNBC's The Rachel Maddow Show was easily the top-rated show in cable news on President's Day, leading in both total viewership and the key 25-54 demographic. Meanwhile, Fox News led cable news across the board in total day and primetime viewership.
According to Nielsen, Fox News delivered a total audience of 2.863 million and 514,000 in the key demo during the 8 PM to 11 PM primetime hours on Monday. MSNBC followed with 2.542 million viewers overall and 460,000 in the demographic. CNN averaged 1.144 million total viewers and 304,000 in the 25-54 metric.
In the 9 AM to 5 PM daytime slot, Fox News drew a total audience of 1.606 million and 279,000 demo viewers. CNN pulled in a demo viewership of 192,000 and 788,000 viewers overall. MSNBC nabbed 1.165 million total viewers and 175,000 in the key demographic.
Taking the top spot in cable news, Maddow attracted 3.229 million viewers overall and 583,000 in the key demo. Fox News' Tucker Carlson Tonight placed second overall in both total viewers (3.043 million) and the demographic (546,000).
Fox's Hannity, which airs opposite Maddow at 9 PM, placed third in the demographic (539,000) and fourth in total audience (2.984 million). FNC's The Five took fourth place in total viewership (3.038 million) and fifth in the demographic (455,000).
The most-watched program on CNN was the 8 PM broadcast of Anderson Cooper 360, which drew 1.216 million viewers overall and 308,000 in the key demo.