CNN Bringing On Former Jeff Sessions Spox Sarah Isgur As Politics Editor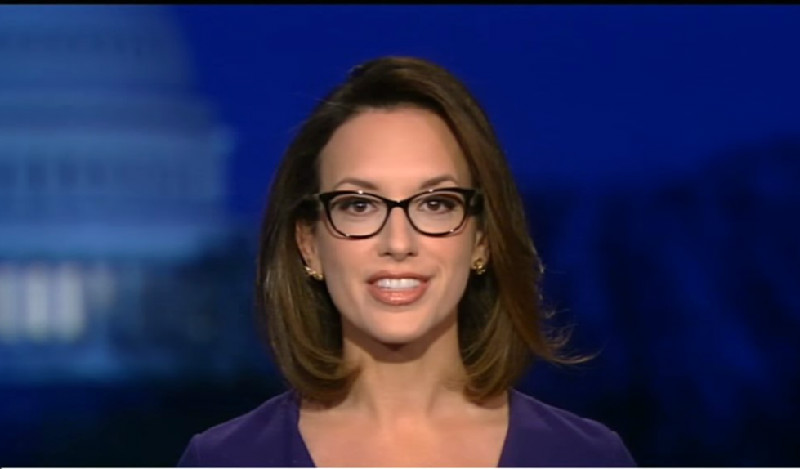 Politico first reported on Tuesday that a former spokesperson for the Trump administration is joining CNN as a politics editor who will coordinate coverage for the 2020 presidential campaign.
Sarah Isgur, who until recently served as the Justice Department's top spokeswoman under former Attorney General Jeff Sessions, has no previous news reporting or journalism experience. Instead, Isgur has largely spent her career as a Republican political operative, working for the Republican National Committee and Mitt Romney's 2012 presidential campaign.
A CNN spokesperson confirmed to Contemptor that Isgur will be joining the network in the role of politics editor next month.
Prior to joining Trump's DOJ, Isgur was deputy campaign manager of Carly Fiorina's 2016 presidential campaign. After Fiorina dropped out of the race, Isgur was a familiar face on cable news, taking on the role of a Trump-skeptical conservative.
Some of her critical remarks of Trump came back to haunt her after she was tapped in 2017 to be the DOJ's lead spokesperson. She also found herself in a somewhat difficult spot when Sessions recused himself from the Russia probe. With both Sessions and Deputy Attorney General Rod Rosenstein, who named Robert Mueller as special counsel in the Russia investigation, squarely in the president's crosshairs, Isgur was put in the position of threading the needle of defending the DOJ's top officials while not criticizing the president.
In her role of politics editor, Isgur will not be covering the Department of Justice and will be coordinating both TV and digital political coverage of the 2020 campaign. She will also make on-air appearances on occasion.
After Politico's story came out, a number of reporters and media figures weighed in on the hiring. And, for the most part, it wasn't positive:
But back to Sarah Isgur Flores and CNN for a second: Remember that she *pledged loyalty to Trump* in order to get her last job. But hey, sure, have her coordinate your 2020 coverage, CNN. Sure that'll be fair and not full of empty podiums/free Trump ads. https://t.co/c8mhZzVpSZ

— Parker Molloy (@ParkerMolloy) February 19, 2019
Sarah Isgur was unhappy that CNN's coverage wasn't more homophobic https://t.co/dJUmkSiYVS

— Aaron Rupar (@atrupar) February 19, 2019
AG Jeff Sessions' former spokeswoman Sarah Isgur is joining CNN as a political editor — yes, editor — at the network Trump routinely rips as fake news. She will coordinate 2020 political coverage.

"Isgur has no experience in news." https://t.co/Vd0AybZxAv

— Jennifer Bendery (@jbendery) February 19, 2019
WHAT? Ex-Jeff Sessions spokeswoman Sarah Isgur Flores is joining CNN as a political editor. https://t.co/7WXuOnbMce

— Josh Dawsey (@jdawsey1) February 19, 2019