Andrew McCabe Reveals He Has Been Interviewed by Special Counsel Robert Mueller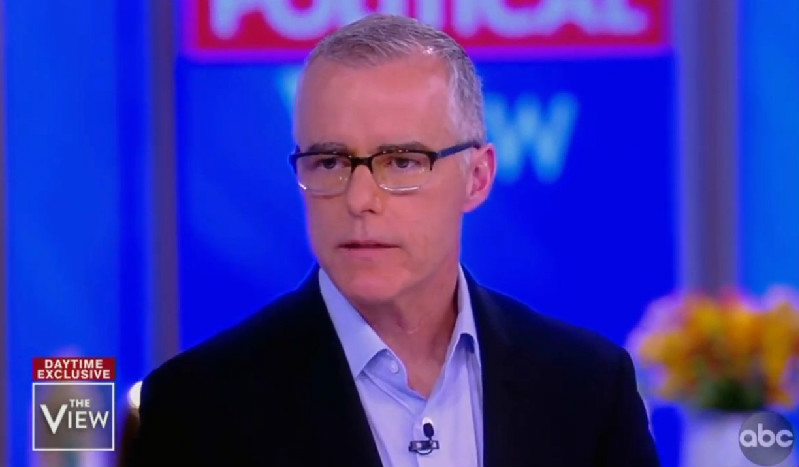 Former Acting Director of the FBI Andrew McCabe dropped a bit of a bombshell at the end of an appearance on The View on Tuesday morning.
When co-host Abby Huntsman asked him directly if he has been interviewed by special counsel Robert Mueller, McCabe said simply, "I have."
This led at least one of Huntsman's co-hosts to remark "Oh!" Such a simple question, and yet no one has apparently asked him that in any of the interviews he has done on his book tour.
The hosts of The View did not have time to ask any follow-up questions. But you can bet this will raise a lot of speculation in the media.
On the one hand, this news is not so surprising. We have known for a year that Mueller interviewed former FBI director James Comey at some point. It makes sense that he would also want to talk to McCabe.
But it does raise a lot of intriguing questions. For example, Is there anything McCabe might have told Mueller that he left out of his book so as to not compromise any part of the ongoing investigation?
We can't know. But if Donald Trump didn't know about this yet, he cannot be happy.
Watch McCabe reveal this news in the video at the top of the post.