Hannity Beats Maddow In Total Viewers Thursday Night, Maddow Wins In Demo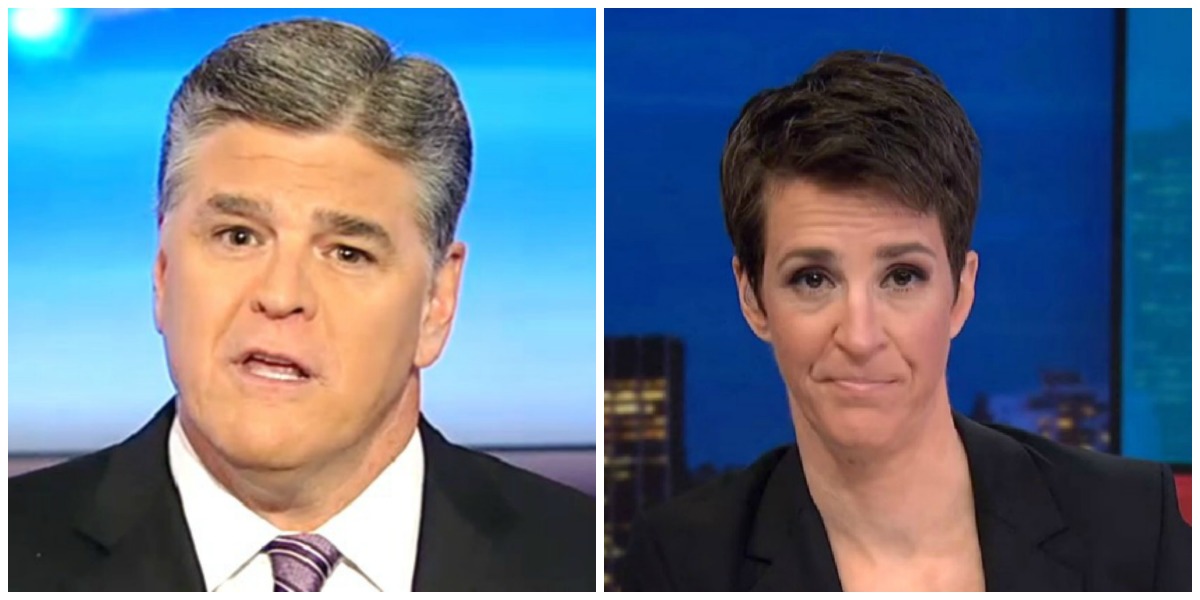 MSNBC's The Rachel Maddow Show and Fox News' Hannity were the two most-watched cable news programs Thursday evening, with Hannity edging Maddow in total viewership while the MSNBC program topped cable news in the key 25-54 demographic. Fox News, meanwhile, led across the board in total day and primetime.
According to Nielsen, Fox News drew 2.910 million total viewers and 511,000 in the key 25-54 demographic during the 8 PM to 11 PM primetime hours. MSNBC averaged 482,000 demo viewers and a total audience of 2.719 million. CNN pulled in 1.338 million viewers overall and 393,000 in the key demographic.
In the 9 AM to 5 PM daytime slot, Fox News nabbed 1.576 million total viewers and 213,000 in the key demo. CNN captured a demo audience of 177,000 and 754,000 viewers overall. MSNBC averaged a total viewership of 1.110 million and 156,000 in the demographic.
Hannity delivered a total viewership of 3.188 million and placed third overall in the demographic (537,000). Maddow, which airs opposite Hannity at 9 PM, pulled in a total audience of 3.156 million and finished first in the key demo (576,000).
Fox's Tucker Carlson Tonight finished second in the key demo (548,000) and took third place in total viewers (3.115 million). MSNBC's The Last Word with Lawrence O'Donnell placed fourth in both the demo (482,000) and overall viewership (2.711 million).
The top-rated show on CNN was Cuomo Prime Time, which drew 1.486 million total viewers and 440,000 in the demographic.