Jake Tapper: President Trump 'Is Lying To You'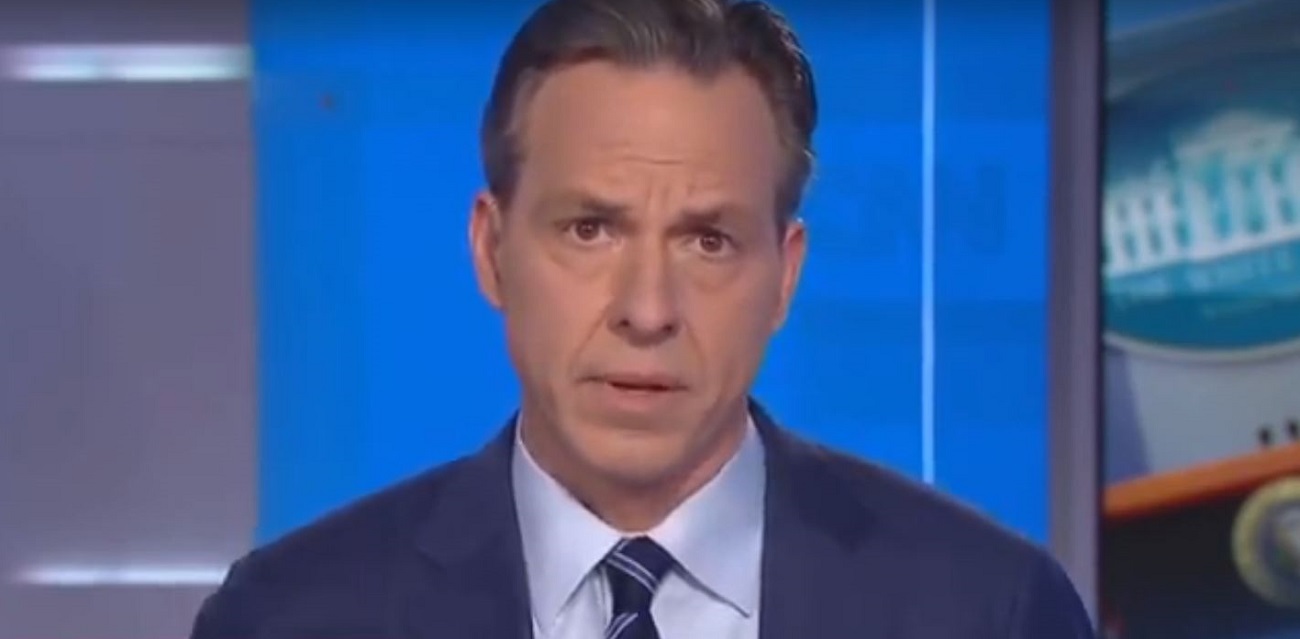 As President Trump headed to El Paso for one of his patented Nuremberg rallies Monday night, Jake Tapper used the first few minutes of his daily show on CNN to point out why everything you will likely hear from Trump regarding his proposed border wall is a bunch of horse hockey.
Trump is expected to renew his demand that Democrats give him $5.7 billion for his border wall as part of the funding package negotiators are scrambling to lock down before the government runs out of money at this end of this week. Should Congress and the White House fail to agree on a deal, the government will shut down for the second time in seven weeks. The first shutdown lasted for 35 days, cost the economy an estimated $11 billion according to the Congressional Budget Office, and inflicted untold misery on federal workers and their dependents.
Naturally, Trump is looking to hang the whole deal on the border wall money that no one wanted to give him in December. He renewed his call in last week's State of the Union address by using bogus crime stats for the city of El Paso, as Tapper showed in the above segment.
| "The border city of El Paso, Texas used to have extremely high rates of violent crime. It is one of the highest in the entire country and considered one of our nation's most dangerous cities. Now immediately upon its building with a powerful barrier in place El Paso is one of the safest cities in our country." |
As Tapper then points out, this is not just false. It is false with extreme prejudice:
| "El Paso has never had one of the highest rates of violent crime in the entire country according to FBI data. Its violent crime rate has always been well below the average rate for the top 35 cities with a population over 500,000. Lower in El Paso, in fact, than in Houston or Dallas or Ft. Worth. […] FBI crime data shows violent crime in El Paso peaked in 1993 and continued on a downward trend, falling 60 percent over the next 13 years. Border wall construction didn't begin until 2008. Violent crime increased 5.5 percent from the year before construction of the fence started to the year it was completed. |
It is adorable when people try to check this president with facts. Nevertheless, it is good to see mainstream media figures say unequivocally that the president is lying, instead of falling into their usual pattern of giving the arguments of both sides of a debate equal weight. More of this, please.
Watch the entire segment above.