Maddow And O'Donnell Top Cable News Thursday Night, MSNBC Most-Watched In Cable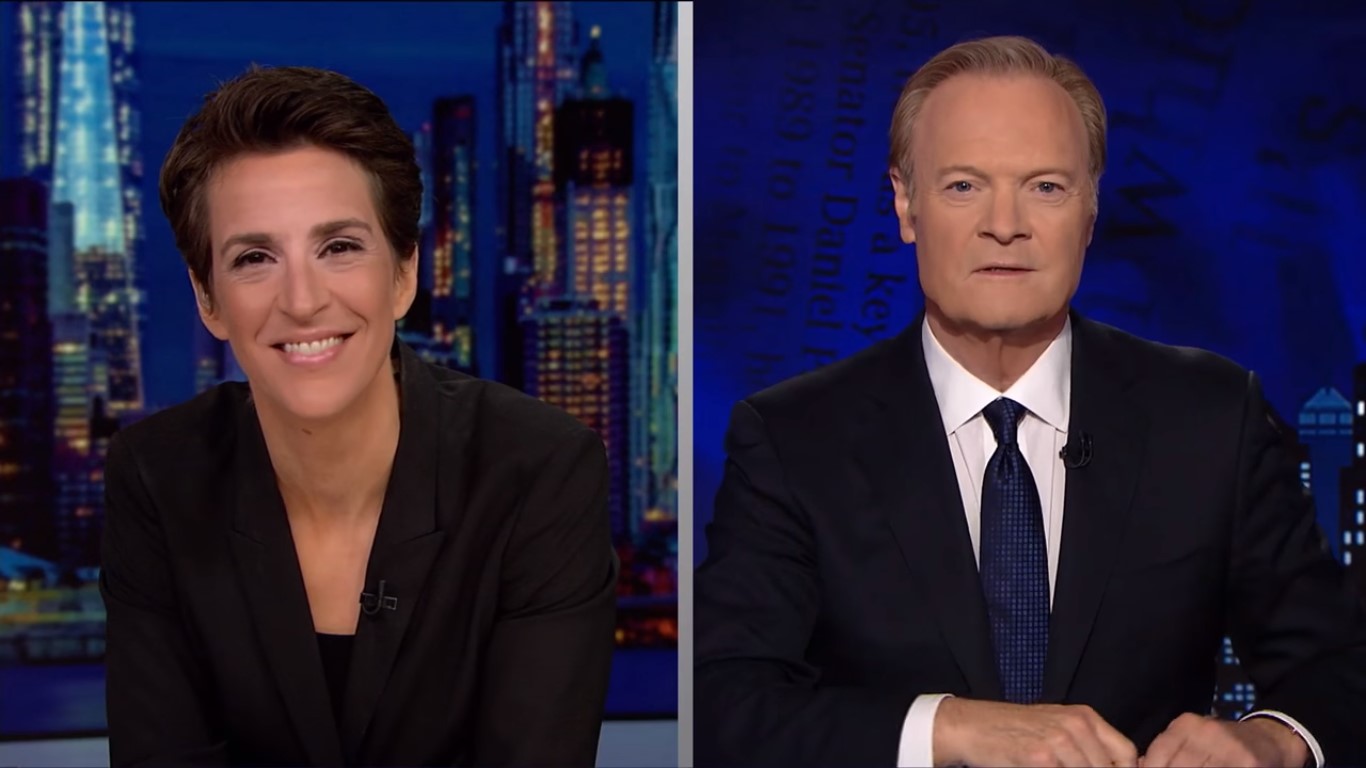 Coming off of a successful December that saw the network beating Fox News in the weekly ratings for the first time in 17 years and leading cable news in weekday primetime for the month, MSNBC led all of cable in both primetime and sales day (6 AM to 2 AM) total viewership on Thursday. Meanwhile, the network's primetime stalwart, The Rachel Maddow Show, continued its dominance as it topped cable news in the key 25-54 demographic and total viewers.
According to Nielsen, MSNBC averaged 2.838 million viewers overall and 485,000 in the key demo during the 8 PM to 11 PM primetime hours. Fox News finished a fairly distant second in both metrics, pulling in 374,000 demo viewers and 2.223 million total viewers. CNN attracted a total audience of 1.218 million and 358,000 in the demographic.
During the sales day, MSNBC nabbed a total viewership of 1.619 million and 257,000 in the key demo. Fox News led in the demo with 270,000 while drawing 1.528 million total viewers. CNN captured 957,000 viewers overall and 264,000 in the 25-54 category.
Maddow easily topped cable news in total viewership (3.542 million) and the key demo (642,000). MSNBC's The Last Word with Lawrence O'Donnell, which follows Maddow, placed second overall in both total viewers (2.704 million) and the demographic (431,000).
Fox's Hannity, 2018's cable news ratings champ and Maddow's head-to-head competitor, finished fifth in total audience (2.475 million) and fourth in the demo (414,000). FNC's Tucker Carlson Tonight took third in both the key demo (424,000) and total viewership (2.539 million).
The top-rated program on CNN was the 8 PM broadcast of Anderson Cooper 360, which drew 1.381 million viewers and 399,000 in the demo.