Fox News Reminds Viewers That Trump Said He'd Take Blame For Government Shutdown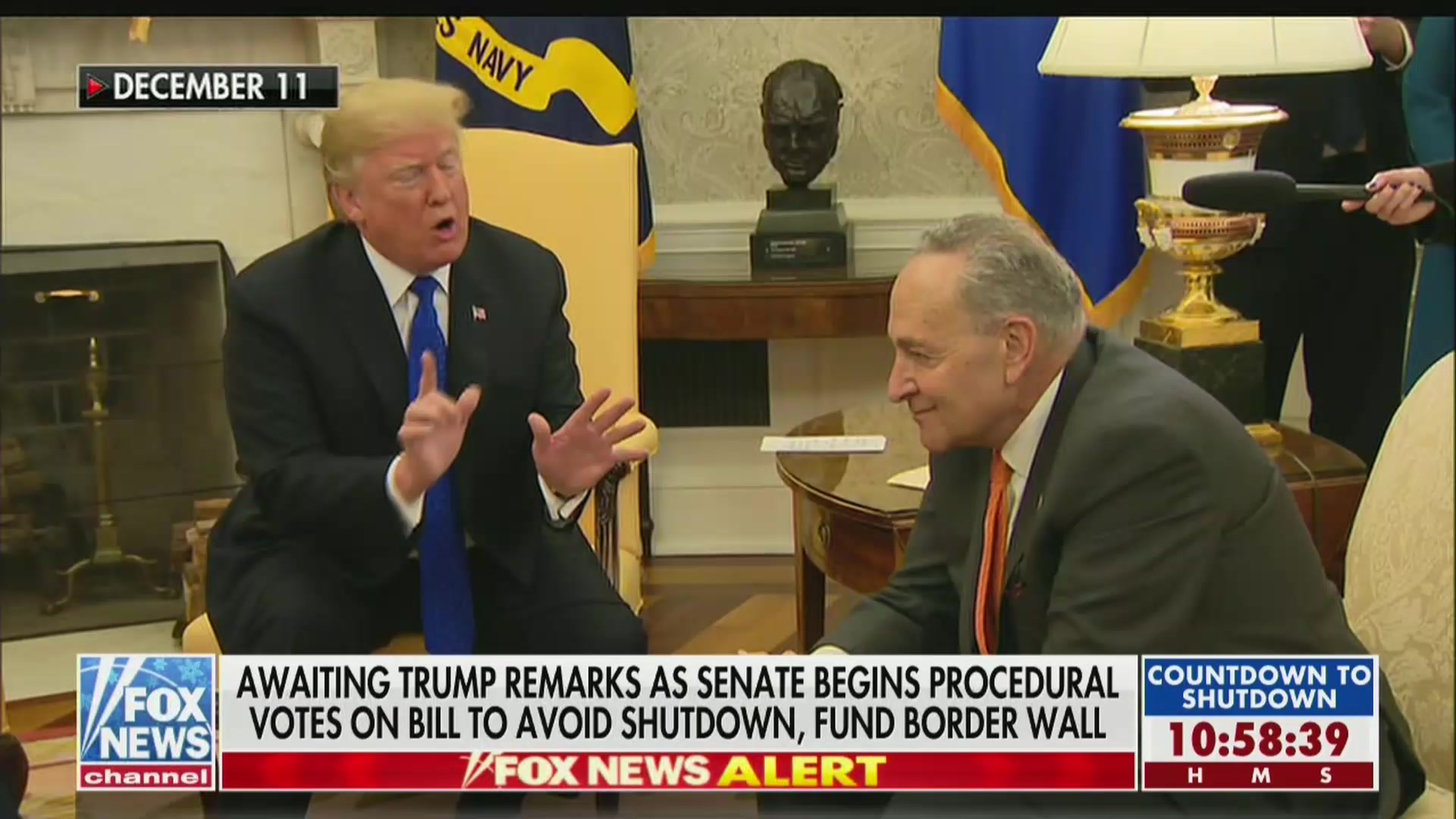 With the government on the precipice of a shutdown due to President Donald Trump deciding at the last minute — following pressure from his MAGA base — that he wasn't going to sign a short-term spending bill that didn't include border wall funding, the president tried to pull a Jedi mind trick and blame Democrats in a Friday morning tweet.
The Democrats now own the shutdown!

— Donald J. Trump (@realDonaldTrump) December 21, 2018
Considering that it was just ten days ago when Trump said he would take full responsibility for a shutdown if he didn't get money for his wall, it was difficult to take the president's claim seriously. Even Fox News decided to call out Trump by offering up a rare and brutal fact-check this afternoon.
Reporting from the White House, Fox News correspondent John Roberts told viewers that it "looks like we are lurching toward a shutdown at midnight tonight" before noting that the president was trying to pull the wool over everyone's eyes.
"The president is kind of flipping a 180 here and trying to blame the Democrats for the shutdown should that happen," he stated while displaying Trump's tweet. He went on to note that Senate Minority Chuck Schumer was "only too happy to remind the president about what he has said in the past."
Fox followed that up by not only playing a clip of Schumertossing Trump's own words back at him but also showing video of Trump telling Schumer he'd accept blame for the shutdown.
"I'm not going to blame you for it," the Fox News reporter said, quoting Trump.
He added, "Except this morning, he is now blaming the Democrats for it."
Watch the clip above, via Fox News.