Maddow Tops Cable News Wednesday Night, Don Lemon Leads Time Slot In Demo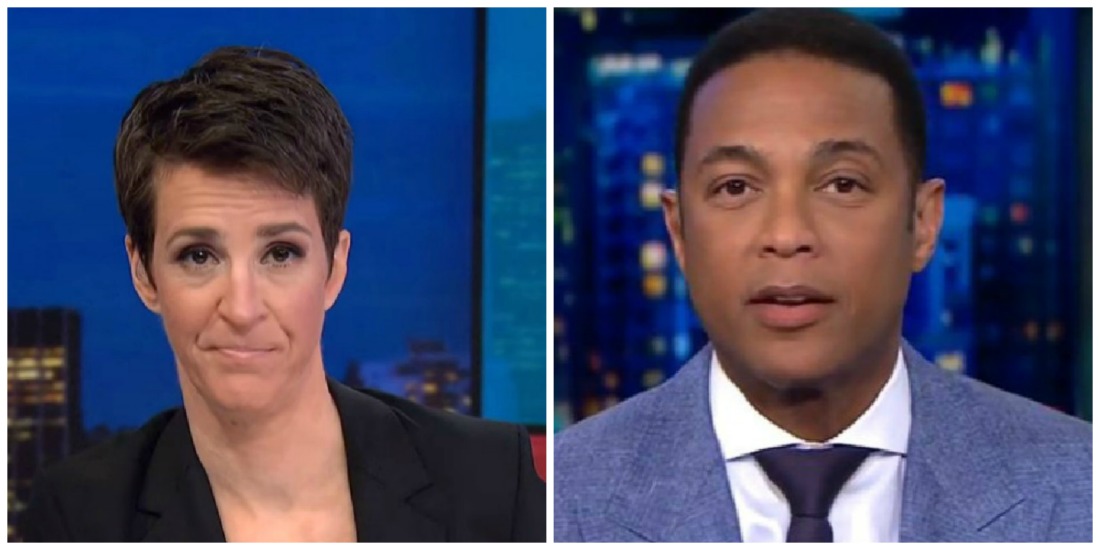 On Wednesday night, MSNBC led cable news ratings across the board during the 8 PM to 11 PM primetime slot and boasted the most-watched program in cable. Meanwhile, CNN pulled off a minor win of its own by leading one of the primetime hours in the key 25-54 demographic.
According to Nielsen, MSNBC averaged 474,000 demo viewers and 2.777 million viewers overall in primetime. Fox News pulled in a total audience of 2.746 million and 460,000 in the demographic. CNN attracted 1.490 million total viewers and 441,000 in the key demo.
In the 9 AM to 5 PM daytime slot, Fox News came out on top in both the demo (255,000) and total viewership (1.447 million). CNN nabbed a demo audience of 222,000 and 999,000 viewers overall. MSNBC captured 1.355 million total viewers and 213,000 in the 25-54 metric.
MSNBC's The Rachel Maddow Show finished first in all of cable in total viewership (3.492 million) while leading cable news in the key demo (633,000). Maddow's 9 PM rival, Fox News' Hannity, placed second overall in both the demo (515,000) and total audience (3.110 million). Fox's Tucker Carlson Tonight placed third in overall viewership (2.620 million) and tied for third in the demographic (441,000).
During the 10 PM hour, CNN's CNN Tonight with Don Lemon took first place in the demo, pulling in 441,000 viewers in the metric. MSNBC's The Last Word with Lawrence O'Donnell led the time slot in total viewers with 2.602 million.
The top-rated show on CNN was Anderson Cooper 360, which drew 1.533 million total viewers.