Nicolle Wallace On GOP Sticking By Trump: 'What's In It For Them? They Can't All Get Fox Contracts'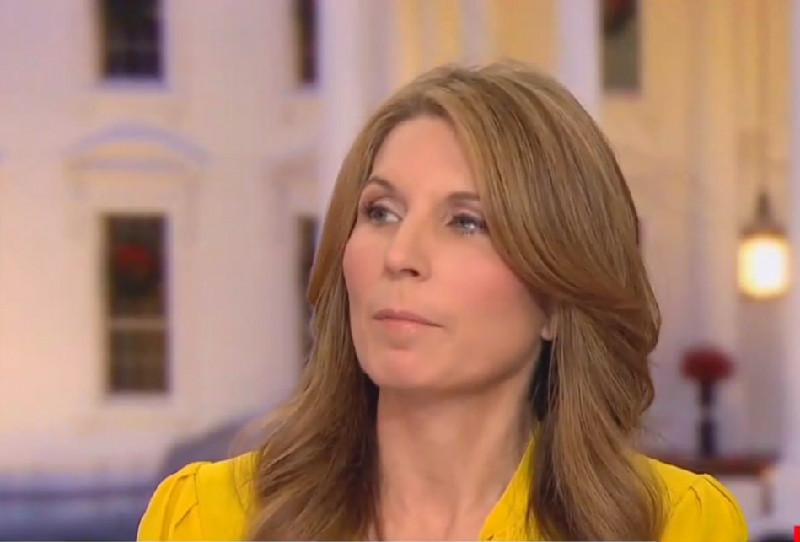 During an MSNBC panel discussion on Republican lawmakers brushing off federal prosecutors implicating President Donald Trump in campaign finance violations, host Nicolle Wallace questioned why the GOP continues to stick by Trump's side while offering up a snide observation.
Former Republican strategist Steve Schmidt, who worked on the John McCain 2008 presidential campaign with Wallace, lashed out at Sen. Orrin Hatch (R-UT) for saying he doesn't care about the criminal allegations against Trump, labeling Hatch and other GOPers as hypocrites and sycophants.
"So we have a Republican Congress up there filled lock, stock and barrel with sycophants," he noted. "And incredibly as Republicans today are trying to analyze, 'How did we lose 40 seats in the House? How is it we lost women voters? How is it we cratered in the suburbs? We need to have an autopsy. We need to study deeply how this could have happened.' Really?! Just extraordinary!"
After fellow panelist Zerlina Maxwell called it a "horror show" and that it was important to put pressure on elected officials to hold Trump accountable, Wallace jumped in.
"Here's my question — what is in it for them?" Wallace wondered aloud. "They can't all get Fox contracts."
Wallace, herself a former Republican White House official working in the media, was obviously referencing the close relationship Fox News has with the Republican Party, which has only grown tighter during the Age of Trump.
Schmidt responded that he didn't know the answer to that but added that "being a lemming doesn't seem to be the first choice of animal as you watch them go over the cliff to an unhappy ending." He went on to predict that we will be looking at this moment in history a few years from now after the GOP has been destroyed.
Watch the clip above, via MSNBC.