Fox News' Jesse Watters Mocks Juan Williams: 'You Sound Like You're High Right Now'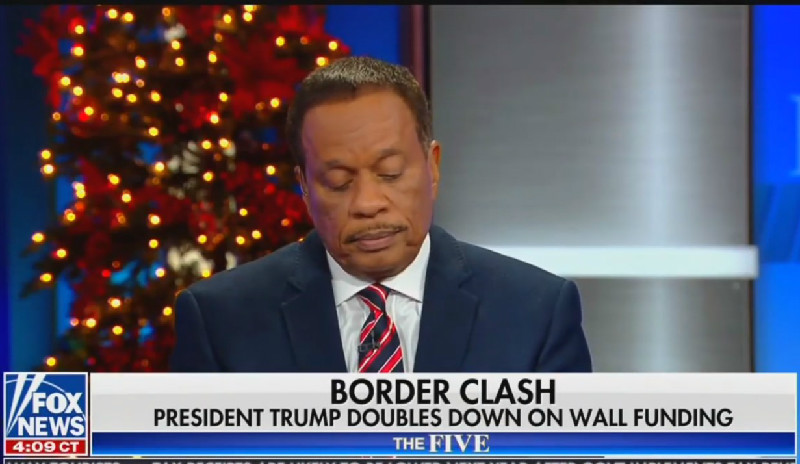 After he was done praising President Donald Trump's "extraordinary physical performance" while clashing with Democratic leaders, The Five's Jesse Watters tangled with lone liberal co-host Juan Williams about border security and the wall. And he ended the back-and-forth by telling his colleague that he sounded as if he were on drugs.
Williams began sparring with Watters over the Trump-boosting host repeating the president's rhetoric regarding the necessity for a border wall due to terrorists invading the country and migrants bringing diseases. After Watters said it was "just fact" that "there are diseases down there with the caravan" and terrorists have crossed the southern border, Williams objected.
"We are not spreading disease," he stated. "We are spreading falsehoods."
Williams went on to point out another talking point about the wall being necessary to stem the flow of illegal drugs is false due to the fact that "most drugs come through legal ports of entry."
"You would know, Juan," Williams retorted, "because you sound like you're high right now."
(Yep, a man with a history of saying and doing culturally offensive things told a black man named Juan that he sounded high during a discussion on immigration at the southern border. Smooth, real smooth.)
As Watters giggled, Williams muttered "yeah, right" before shrugging and staring downward. His face, meanwhile, revealed that he was definitely not pleased with his colleague's remark.
Watch the clip above, via Fox News.