MSNBC Beats Fox News In Primetime Friday Night, Maddow And O'Donnell Lead Time Slots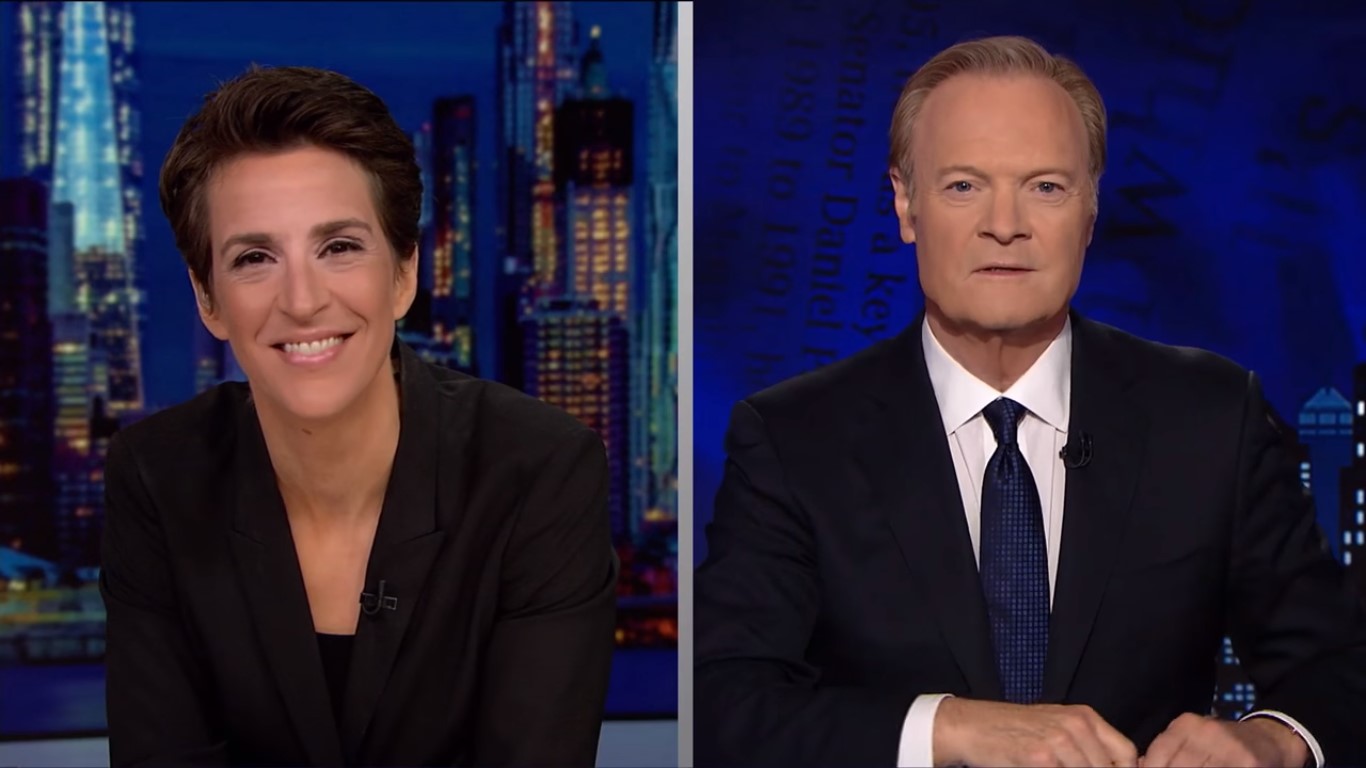 MSNBC finished up a strong ratings week by beating Fox News in primetime for the second consecutive evening Friday night while star Rachel Maddow pulled in more than three million total viewers at the 9 PM hour.
According to Nielsen, The Rachel Maddow Show drew 3.023 million total viewers and 486,000 in the key 25-54 demographic. Elsewhere in the 9 PM slot, Fox's Hannity Special pulled in a total audience of 2.252 million viewers overall and 324,000 in the demo. CNN's Cuomo Prime Time nabbed a demo viewership of 344,000 and 1.282 million total viewers.
In the primetime 8 PM to 11 PM hours, MSNBC led the way with 2.426 million viewers overall and 378,000 in the demographic. CNN placed second in the key demo with 322,000 while drawing 1.174 million total viewers. Fox News finished third in the 25-54 demo with 318,000 and averaged a total audience of 2.095 million.
During the 10 PM hour, The Last Word with Lawrence O'Donnell came in first in both the total viewership (2.265 million) and the demo (358,000). Fox's The Ingraham Angle attracted 1.846 million total viewers and 278,000 in the key demographic. CNN Tonight captured 966,000 viewers overall and 267,000 in the 25-54 metric.