Meghan McCain and Joy Behar Absolutely Tear Into Each Other: 'I Don't Care What You're Interested In!'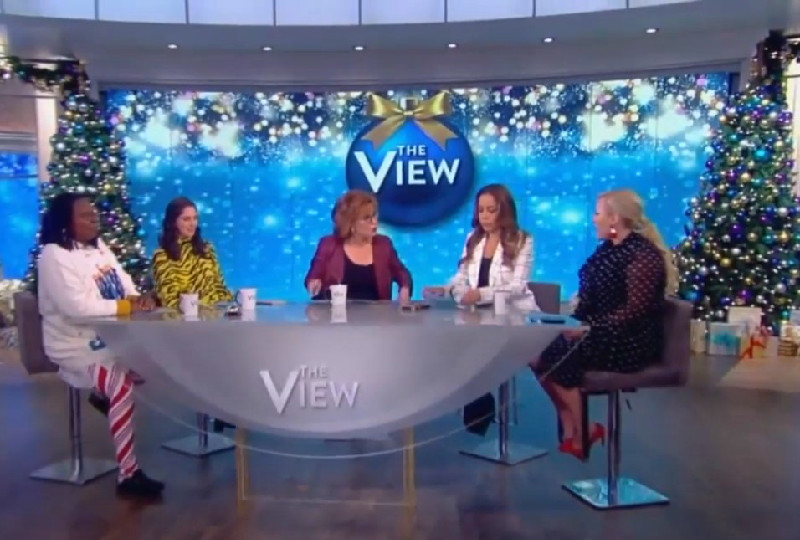 Even on a broadcast celebrating the life of recently deceased President George H.W. Bush, The View's Meghan McCain and Joy Behar couldn't help but loudly argue with each other after McCain lectured Behar for bringing up the current president while praising Bush's environmental record.
Towards the end of a segment honoring the late president, Behar mentioned that Bush signed into law the Clean Air Act before noting that this "president that we have now is trying to unravel everything that he did and Obama did." She then said that if she ever became a one-issue voter, that one issue would be about the environment.
"Can we focus on the president, please?" McCain interjected. "I don't wanna talk about Trump. I want to take a moment…we're honoring a great president –"
Behar snapped back, saying "excuse me" while noting she wanted to talk about the difference between the two presidents, causing McCain to say the following: "I'm not interested in your one issue."
"I don't care what you're interested in! I'm talking!" Behar shouted in response, leading McCain to sneer back that she doesn't care about what Behar is interested in either.
As the two continued to snipe at each other, host Whoopi Goldberg quickly tossed it to break. Meanwhile, as the camera pulled away, viewers could see Behar and McCain leaning towards each other and arguing some more.
Watch the clip above, via ABC.