Maddow Most-Watched Show On Cable Wednesday Night, Hannity Finishes Third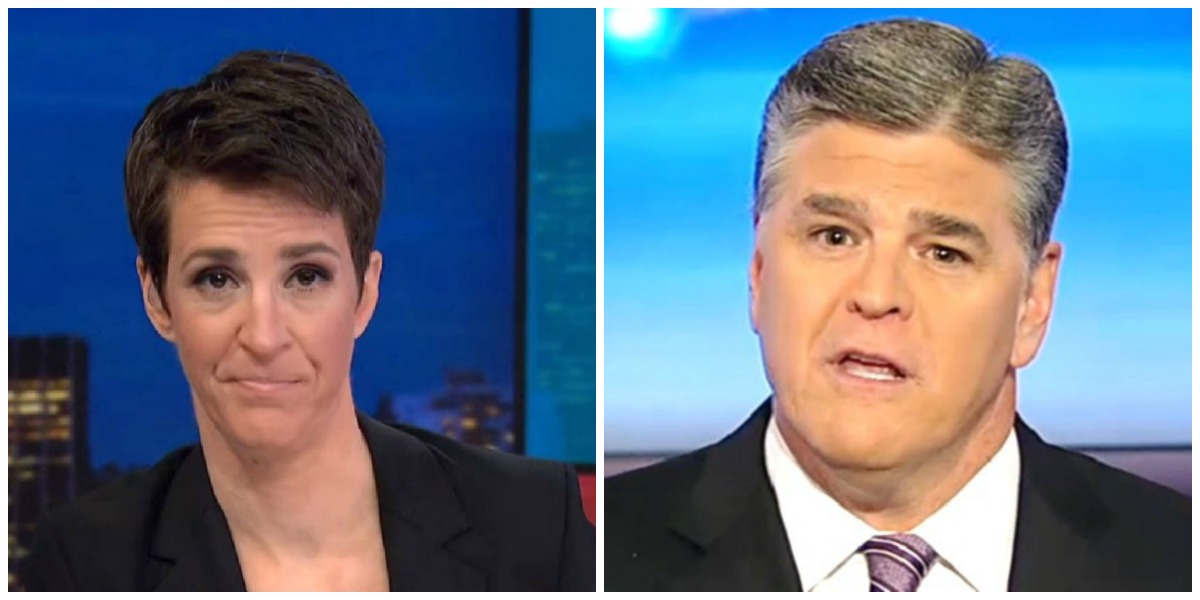 On Wednesday night, MSNBC's The Rachel Maddow Show defeated Fox News' Hannity head-to-head at 9 PM across the board while leading all of cable television in total viewership. Meanwhile, Fox's Tucker Carlson Tonight topped cable news in the key 25-54 demographic.
According to Nielsen, Maddow averaged 2.971 million total viewers and finished second overall with 474,000 in the demo. Hannity placed third overall in both the demo (440,000) and total viewership (2.762 million).
Besides leading cable news in the demo (494,000), Tucker placed second in overall viewership with 2.815 million. FNC's The Ingraham Angle took fourth place in the demographic (410,000) and total audience (2.458 million).
In the primetime 8 PM to 11 PM hours, Fox News drew 2.680 million viewers overall and 448,000 in the key demo. MSNBC nabbed a total audience of 2.409 million and 372,000 in the demographic. CNN pulled in a demo audience of 324,000 and 1.139 million total viewers.
In the daytime 9 AM to 5 PM slot, Fox averaged 1.507 million total viewers and 272,000 in the 25-54 metric. CNN attracted a demo viewership of 204,000 and 813,000 viewers overall. MSNBC captured a total viewership of 1.083 million and 166,000 in the key demographic.
The top-rated CNN program was the 10 PM broadcast of CNN Tonight, which drew 1.174 million total viewers and 360,000 in the demo.