'Republican Values!' Maddow And Nicolle Wallace Mock GOP For Electing Indicted Congressmen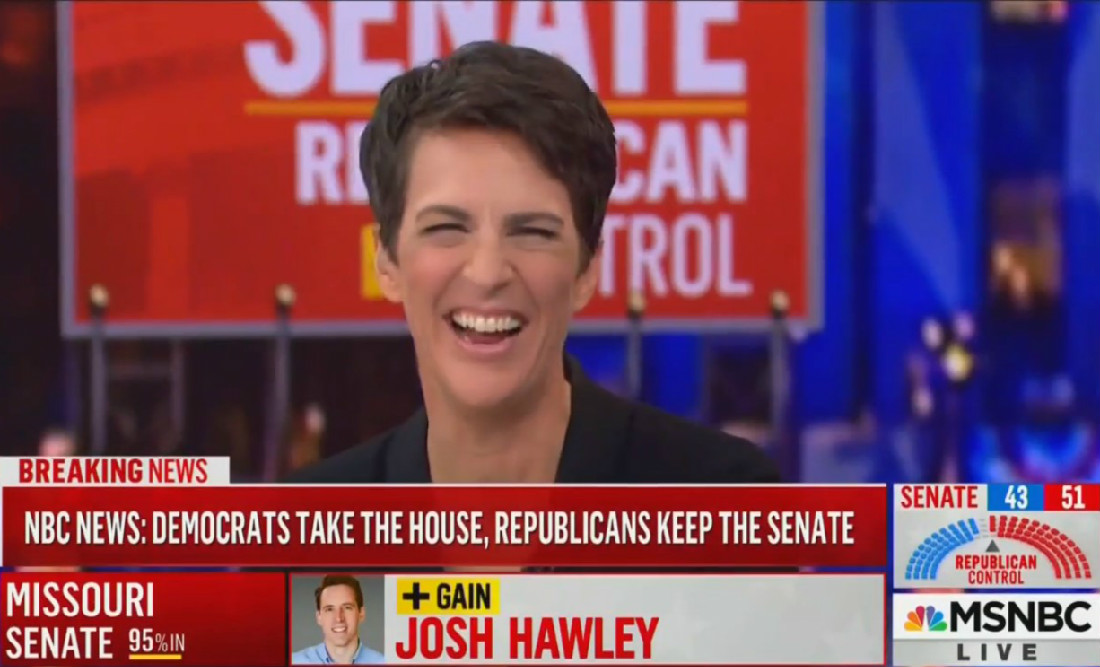 While Democrats flipped a large number of GOP-held seats to take over the House, two they were unable to turn blue were held by Republican congressmen under federal indictment — Rep. Duncan Hunter (R-CA) and Rep. Chris Collins (R-NY).
While talking about Collins' re-election and how he is under federal felony indictment, host Rachel Maddow broke the news of Hunter's win.
"And the other sitting Republican congressman who has been charged with 60 felonies — Duncan Hunter has been charged with a 60-count federal corruption indictment — and Duncan Hunter has just been re-elected by the proud, proud voters of California Congressional District 50," she snarked.
This caused colleague Nicolle Wallace, a former George W. Bush White House staffer, to burst out in laughter as she remarked on the current state of the GOP.
"Republican values!" she exclaimed as Maddow guffawed. "They do not value law-abiding citizens. It's so funny. For Donald Trump, 'Lock her up!' Like, we have two indicted Republicans who won tonight!"
After Maddow noted that Hunter was indicted because he was essentially living off of his campaign funds and now he's going to use campaign money to pay his defense lawyers, Wallace said that Collins and Hunter are going to jail and "it would be funny if it wasn't sad or sad if it wasn't funny."
Following a reference to Hunter's "tactical pants," the panel then brought up Hunter's extremely racist and offensive campaign that featured him painting his opponent as a member of the Muslim Brotherhood and a radical Islamic terrorist. (The Democratic candidate, Ammar Campa-Najjar, isn't even Muslim, mind you.)
Watch the clip above, via MSNBC.