Matt Drudge – Yes, That Matt Drudge – Blasts Fox News For Laughing During Synagogue Shooting Segment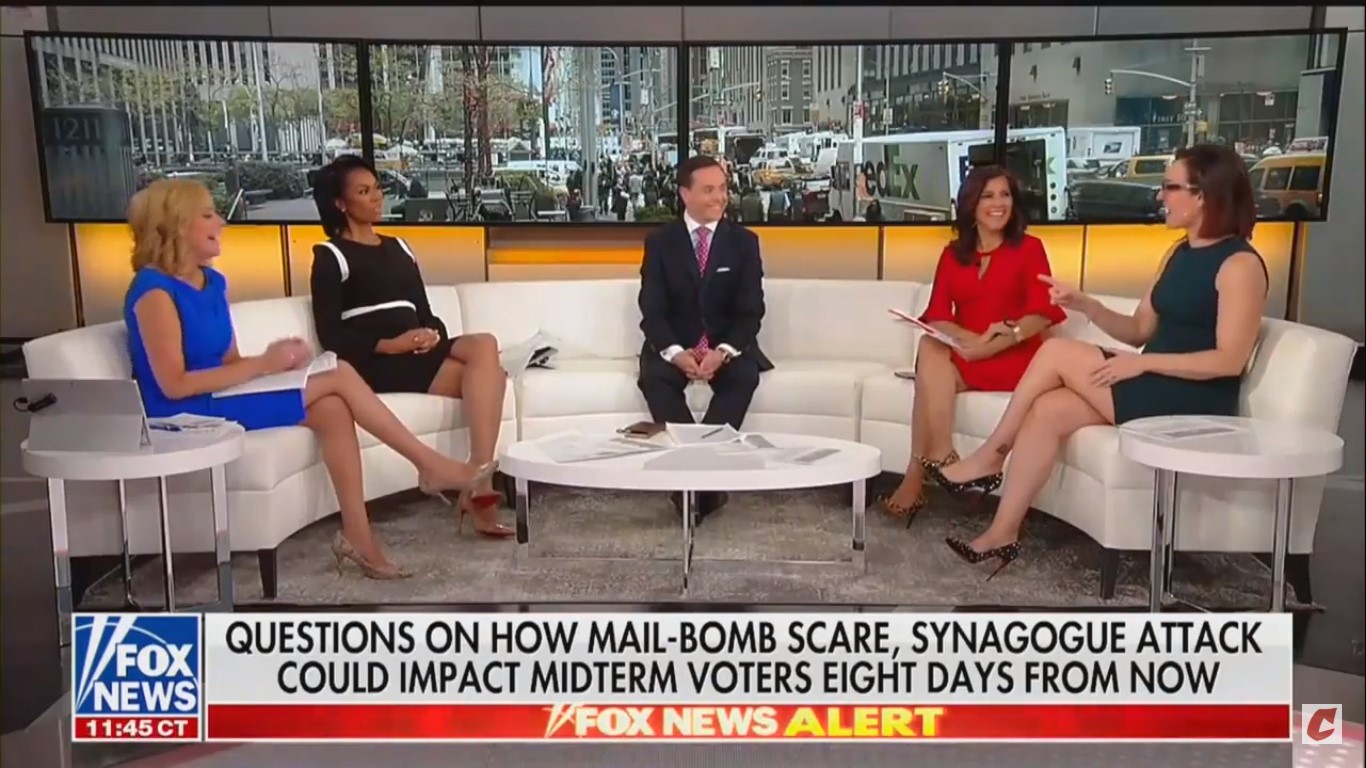 When Matt Drudge thinks you've gone too far…
A Fox News segment on the political impact of the bomb scare targeting prominent Democrats and the massacre at a Pittsburgh synagogue caused the reclusive head of influential conservative news aggregation site Drudge Report to blow up at the network. Why? Drudge felt the hosts didn't take the topic nearly seriously enough.
At the end of the segment on today's Outnumbered, co-host Kennedy noted that it felt like tragedy doesn't even bring us together anymore in today's political climate. After referencing 9/11 and the feeling that much of the nation and world came together in the immediate aftermath and how it feels like we've really lost that, she joked about being a member of an independent political party.
"What I will say is try becoming a member of a third party for a little while," Kennedy said with a smile, causing the rest of the panel to burst out in laughter. "To lose every single election and still walk around with a smile on your face."
Drudge was not amused.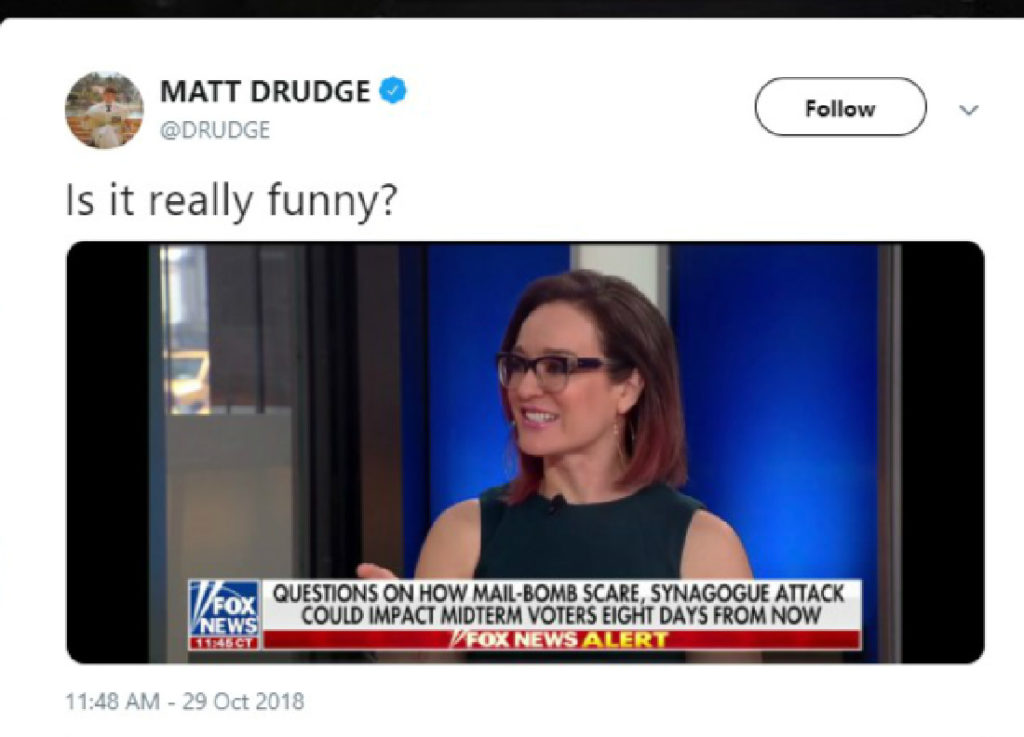 Following Drudge's Twitter burns, a Fox News spokesperson provided Contemptor with a statement.
"Kennedy made an unrelated quip at the end of the segment which was focused on unity – there was absolutely no joking or laughing about the events of this weekend and a screen grab of her smiling is hardly indicative of the entire segment," the spokesperson said. "The lower third should not have been up for the duration of this segment as it was not fully reflective of what the panelists were discussing."
Watch the clip above and judge for yourself, via Fox News.