Hillary Clinton On 2020 Election: I'd Like To Be President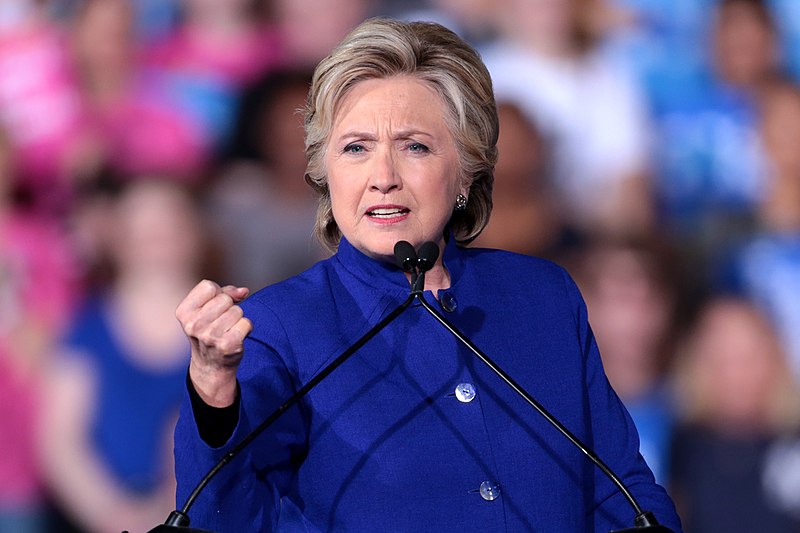 Hillary Clinton still wants to be President of the United States. The former Secretary of State and First Lady has spoken about a possible presidential bid in 2020 and did not completely rule out the possibility of returning to the political front lines.
Speaking at a Q&A session, Clinton was asked whether she wanted to run for president again. She said 'no', to laughter from the crowd. But when she was pressed further, the 2016 Democratic candidate admitted that her ambition was still alive.
"I'd like to be president." Clinton told Recode's Kara Swisher. Clinton went on to talk about the work that needs to be done when the Democrats take back the White House. Clinton has been critical of President Donald Trump, but has remained a marginal figure in day to day politics.
"The work would be work that I feel very well prepared for having been in the Senate for eight years, having been a diplomat in the State Department," Clinton said, echoing her election pitch from 2016, when she repeatedly touted her experience.
Rumors have circulated for some time about Clinton's 2020 intentions. While she was initially written off after her 2016 defeat, her recent media appearances and public outrage about Donald Trump's behavior have led to speculation – and in some quarters, hope – that Clinton would run again.
However, another Clinton campaign may not be welcomed by other senior Democrats. A bevvy of experienced candidates are lining up for the 2020 nomination, including Senators Cory Booker, Kamala Harris and Elizabeth Warren. Former Vice President Joe Biden is heavily favored for the Democratic nomination in early polling.
It is not unknown for a losing presidential candidate to run again. Democrat Adlai Stevenson and Republican Thomas Dewey both ran twice and both lost twice. The only president in modern times to win the White House following an earlier defeat was Richard Nixon.