Van Jones To Jared Kushner: 'You Have Like The Dopest Job In The World,' How Did You Get It?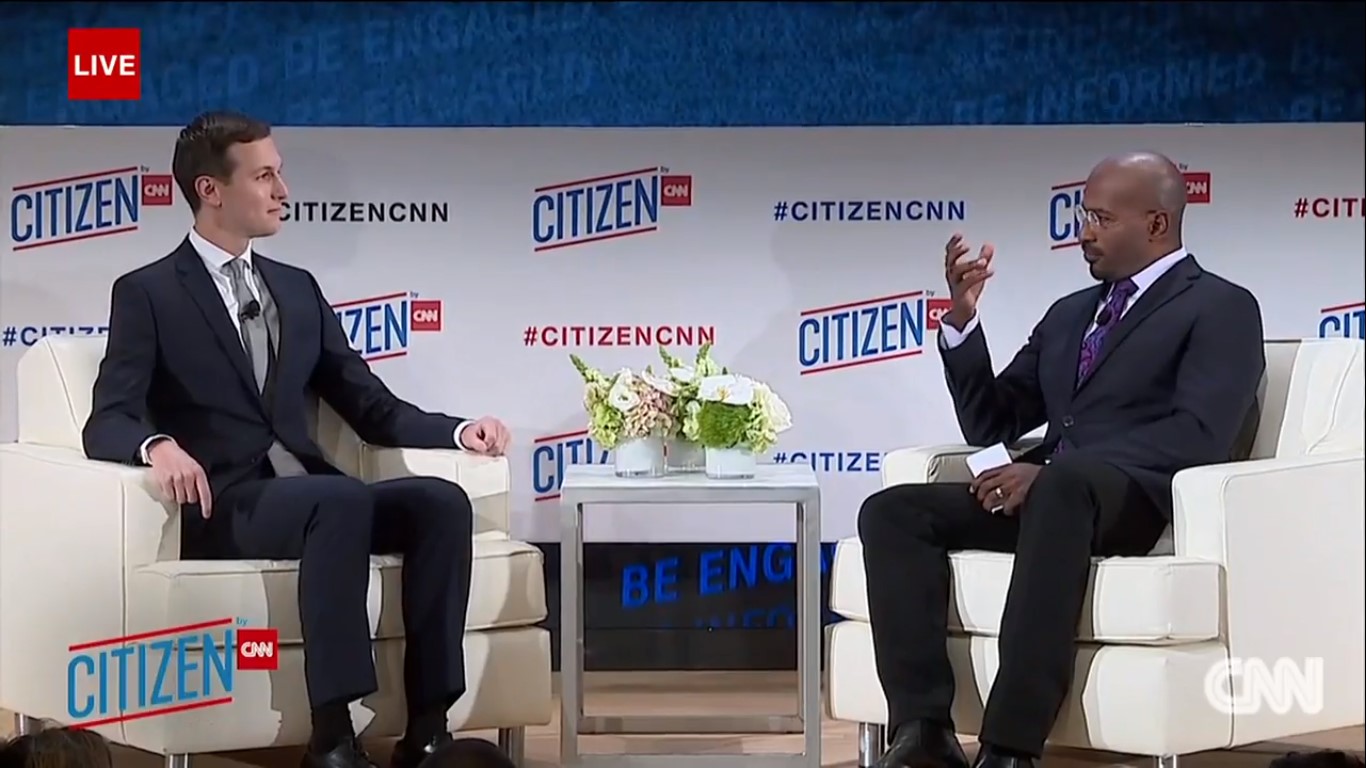 At Citizen by CNN, the network's daylong New York City political forum, CNN political commentator and former Obama administration official Van Jones sat down with White House senior advisor Jared Kushner for a lengthy interview. And he started their conversation off with a pretty groanworthy question.
Before they got into the main focus of their discussion — prison reform, which the two are working on together — or other topics such as Kushner's relationship with the Saudi crown prince, Jones wanted to know how Ivanka Trump's husband got his position in the Trump administration.
"How did you get this job?" Jones asked the president's son-in-law. "You have like the dopest job in the world, the secretary of everything.
Asking Kushner if it bothered him when he was called the "secretary of everything," Jones circled back to his original question: "How did you wind up in this position?"
Kushner went on to say that he didn't plan to go into politics but after his "father-in-law announced he was running for president" he "took on a lot of responsibilities."
Jones would go on to ask why we should have confidence that someone with such a "small resume" has the ability to do all the stuff he's been tasked with, such as prison reform and Middle East peace. Kushner answered by saying "the first thing is that the president trusts me."
One feels like Jones' 'question' about the dopeness of Kushner's job and asking a clear recipient of nepotism how he got his job is going to rank up there with Jones' declaration that Trump "became President of the United States in that moment, period."
Watch the entire interview above (question is at the very beginning).