CNN Correspondent Refutes Trump: I Have Not Seen Any Middle Easterners In Caravan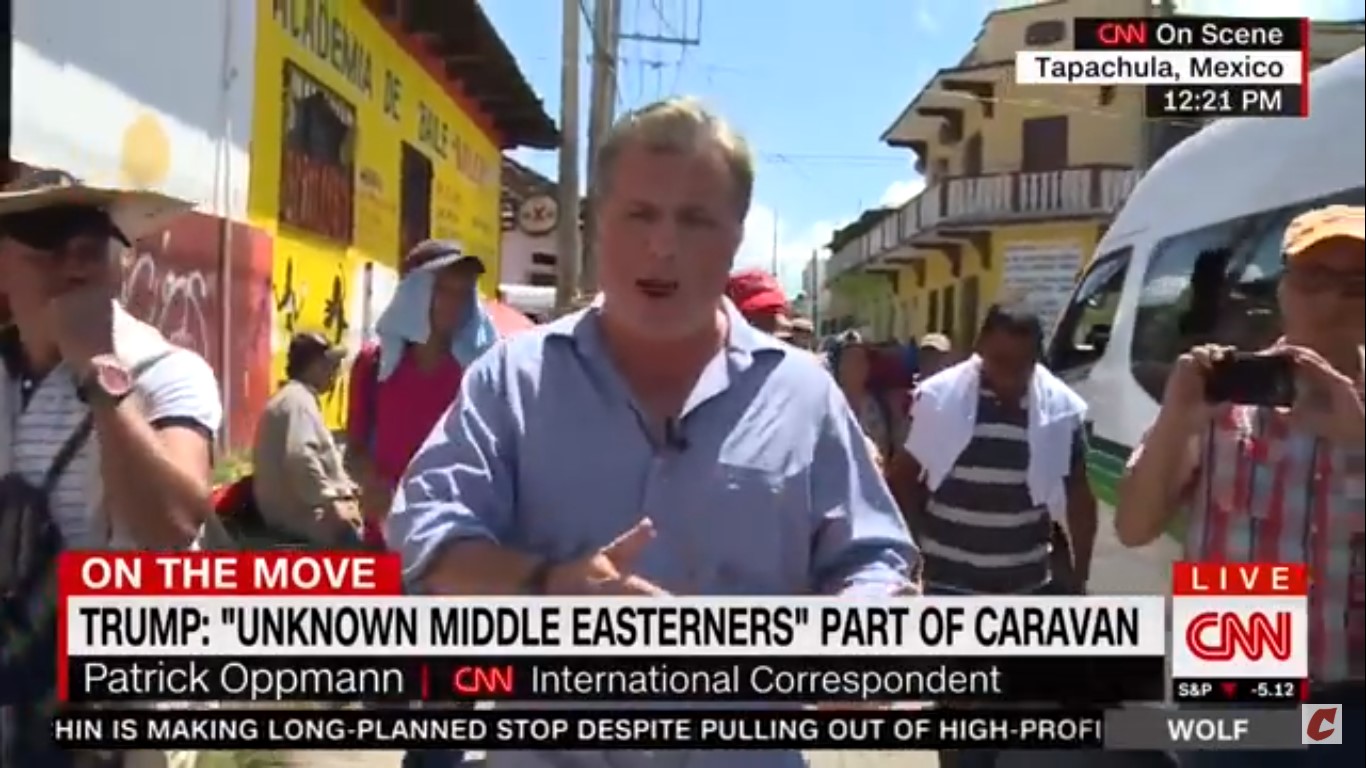 Once again this morning, the president amplified a baseless claim he got from Fox News in order to stoke racist and xenophobic fears. In this instance, President Trump asserted that criminals and "unknown Middle Easterners" were part of the migrant caravan currently making its way through Mexico.
Sadly, it looks like Mexico's Police and Military are unable to stop the Caravan heading to the Southern Border of the United States. Criminals and unknown Middle Easterners are mixed in. I have alerted Border Patrol and Military that this is a National Emergy. Must change laws!

— Donald J. Trump (@realDonaldTrump) October 22, 2018
As Media Matters' Matt Gertz and others highlighted, Trump likely got this lie from Fox & Friends as co-host Pete Hegseth pulled the story from the right-wing fringe. Hegseth said that the Guatemalan president told a local newspaper he had "caught over a hundred ISIS fighters in Guatemala trying to use this caravan," noting that Fox News hadn't verified the story but "even one poison pill is too many in a caravan." Almost none of what Hegseth stated was true, but it still made its way into Trump Twitter feed.
This afternoon on CNN, international correspondent Patrick Oppmann reported directly from the caravan as it walked through southern Mexico and pointed out that he had seen no proof that the caravan had any "unknown Middle Easterners" or criminals embedded in it.
"I have been talking to people for three days and walking with them and traveling with them and seeing where they are sleeping at night," Oppmann told anchor Wolf Blitzer during a live dispatch. "The vast majority of Honduran."
He went on to say he hadn't seen anyone in the caravan that wasn't Central American and that upwards of 99 percent of them were from Honduras, adding that the people he has spoken to are looking for better economic prospects or want to reunite with family members.
"I have not seen anyone who is a Middle Easterner or appears to be going to the United States to cause trouble," Oppmann stated. "They all say they want better economic opportunity."
Watch the clip above, via CNN.