Stormy Daniels Regrets 'Body Shaming' Donald Trump In Tell-All Book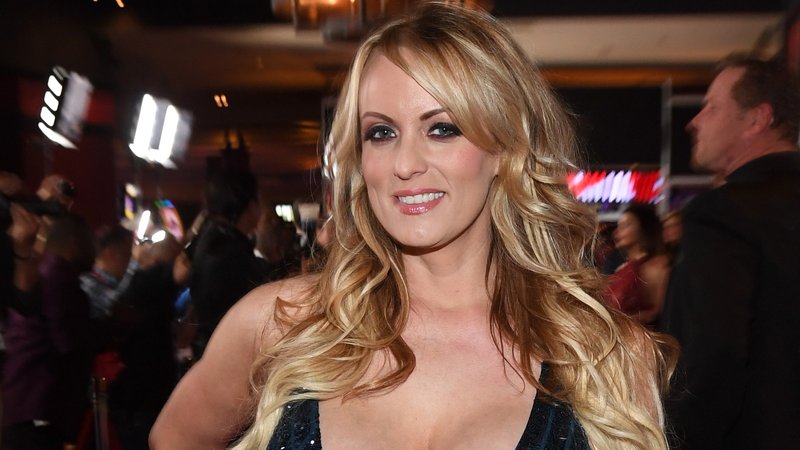 Stormy Daniels says she regrets revealing information about President Donald Trump's body. The former porn actress told an Australian TV show that she feels bad about sharing intimate details in the book and wouldn't do it again.
"In a way, it's body shaming and I feel like if I could go back and write the book, I think I would have left those details out," Daniels said. ""I justify it in a way to myself, even now, saying 'this is a man who said much worse things about women multiple times,' so here's a taste of your own medicine, asshole."
Daniels received a $130,000 payment before the 2016 to keep quiet about her affair with Trump. She said she was initially 'excited' about the offer because she didn't want anyone to know she had slept with Trump. However, she refused to sign a document saying she did not have sex with him, believing it would make her a liar.
"If I was going to lie about having sex with someone famous―Brad Pitt, here we go. I would pick somebody way less embarrassing than Donald Trump. Are you kidding? Now no man is ever going to want to date me. I'd have at least picked somebody cool."
In her book, Full Disclosure, Daniels compared the President's penis to Toad, a character from Nintendo's Mario games. This spawned a wide range of online memes and jokes and briefly become the focus of the news cycles and fodder for late night comedians. Though Daniels regrets sharing the information, she's not don with Trump.
"I want him to be investigated, through due process, and held accountable just like he was you or me or anyone else. And if found guilty and evidence supports it, then absolutely take him down in flames," she said.