Republican Consultant Mary Matalin: 'Feminists Want To Castrate Men, Emasculate Men'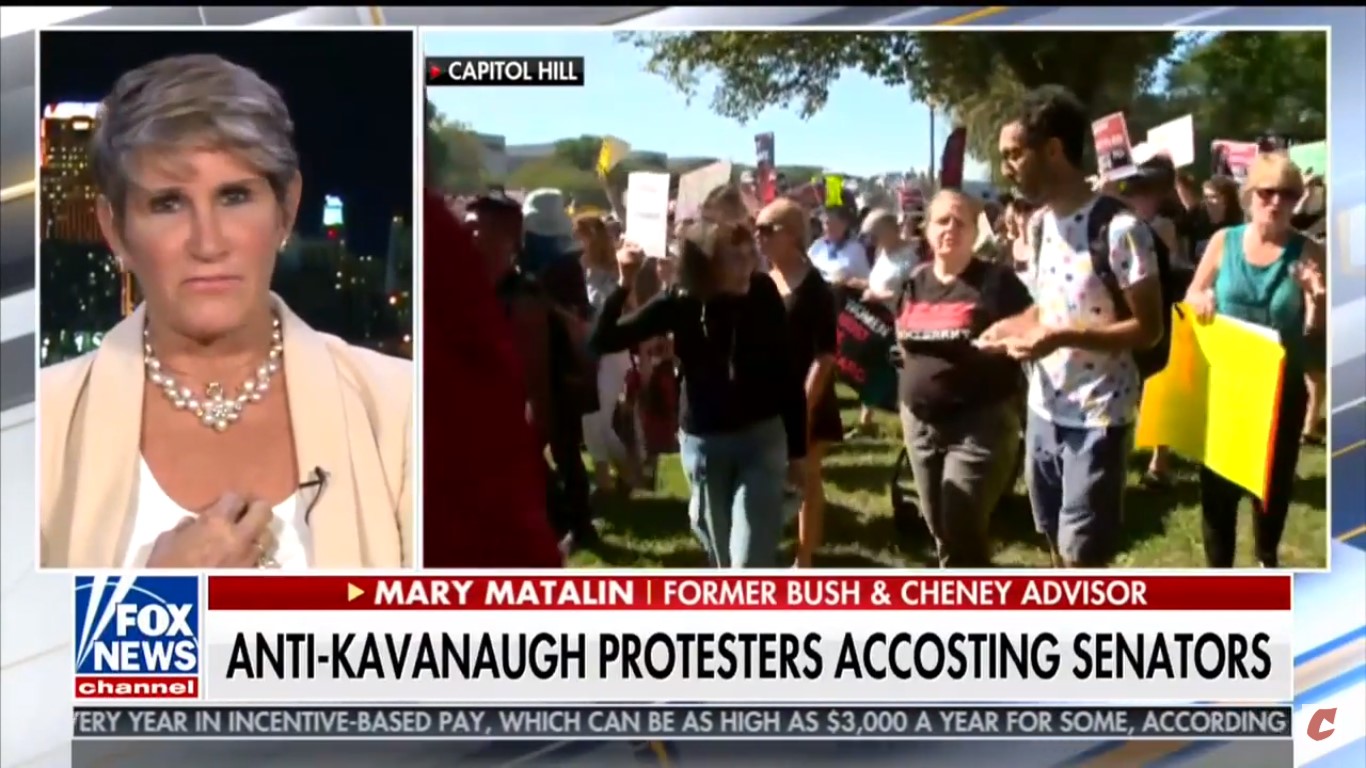 Reacting to the widespread protests against Supreme Court nominee Brett Kavanaugh, GOP political consultant Mary Matalin blasted today's feminists as anarchists who just want to "castrate men."
Appearing on Fox News' The Ingraham Angle, Matalin — who worked for the George W. Bush administration — was asked to weigh in on the demonstrations against former Bush guy Kavanaugh and whether she thinks the left has the momentum even if they lose the nomination fight.
"This isn't civil discourse," she exclaimed. "This is anarchy and the destruction of the culture — we're sissifying men."
After talking about what feminism was like back in her day and how there was always a "virulent strain" of women who said they didn't need men, Matalin declared that feminism has gone has gone "from not needing men to today's feminists want to castrate men, emasculate men."
She added, "Do you know what will affect generations? When men are behaving like sissies and women are behaving like anarchists. That is the definition of successful feminism."
Well, there you go.
Watch the clip above, via Fox News.