Fox's Greg Gutfeld: A 'Lot Of Mama Bears' Are Worried About Their Sons Amid Kavanaugh Allegations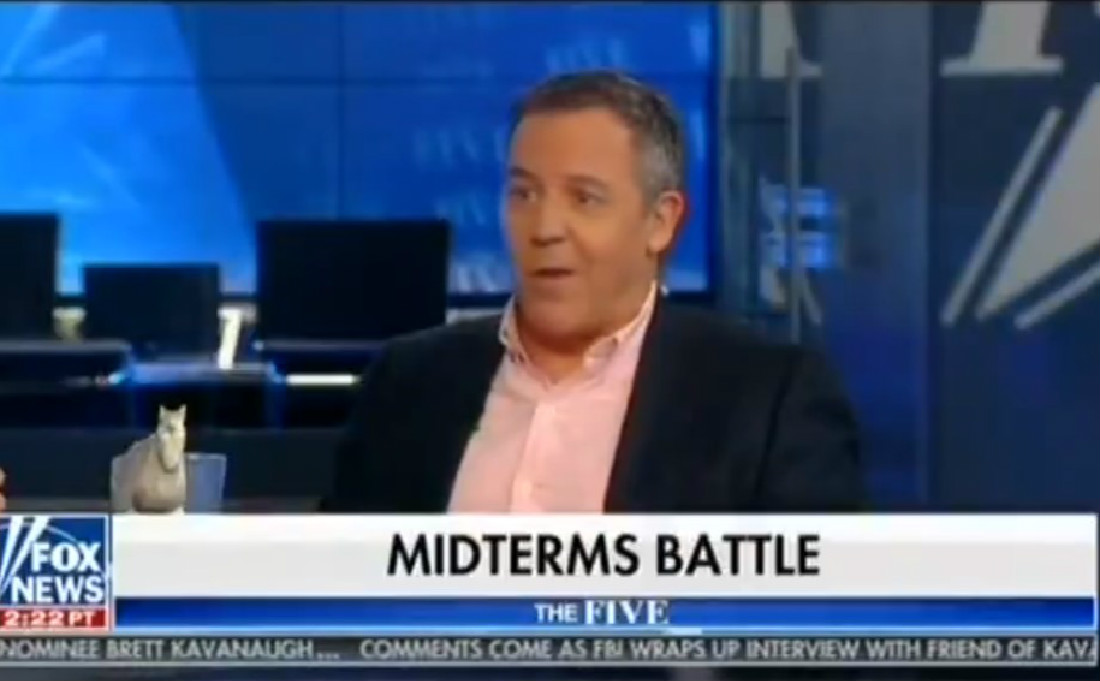 In the wake of the multiple allegations of sexual misconduct made against Supreme Court nominee Brett Kavanaugh and the subsequent FBI investigation into those claims, Republicans in Washington and conservative pundits have begun to portray the current environment as hostile to men. This culminated in President Trump telling reporters on Tuesday that "it's a very scary time for young men in America" right now, adding that "women are doing great."
During Tuesday afternoon's broadcast of The Five — featuring special guest host Tucker "War Against Old White Men" Carlson — co-host Greg Gutfeld embraced this latest right-wing talking point and insisted that there is a whole slew of mothers who will flock to the Republican Party over concerns for their sons.
Asserting that Democrats and the media are calling anger from "men and women" over how Kavanaugh has been treated "male fury," Gutfeld claimed that they "are turning the Democratic Party into the woman party." He went on to say that the Republicans have this opportunity to become "the woman — AND man party."
After cackling with fellow host Jesse Watters for a bit, Gutfeld stated that Trump is "giving voice to a lot of people who aren't present in a lot of this coverage." This led him to bring up women who have sons, causing co-host Dana Perino to interject and say that was "no joke" that mothers were concerned about their boys.
"There's a lot of mama bears that are out there that are saying not without a fight," Gutfeld noted, adding that "accusations can go both ways."
"It's amazing how now the left are the Puritans," he concluded.
Watch the clip below.
.@TheFive A lot of 'momma bears' are worried about their sons right now pic.twitter.com/vorWWKOtpR

— Jason Campbell (@Dasein90) October 2, 2018