Fox's Chris Wallace Reacts To Christine Ford's Testimony: 'This Is A Disaster For The Republicans'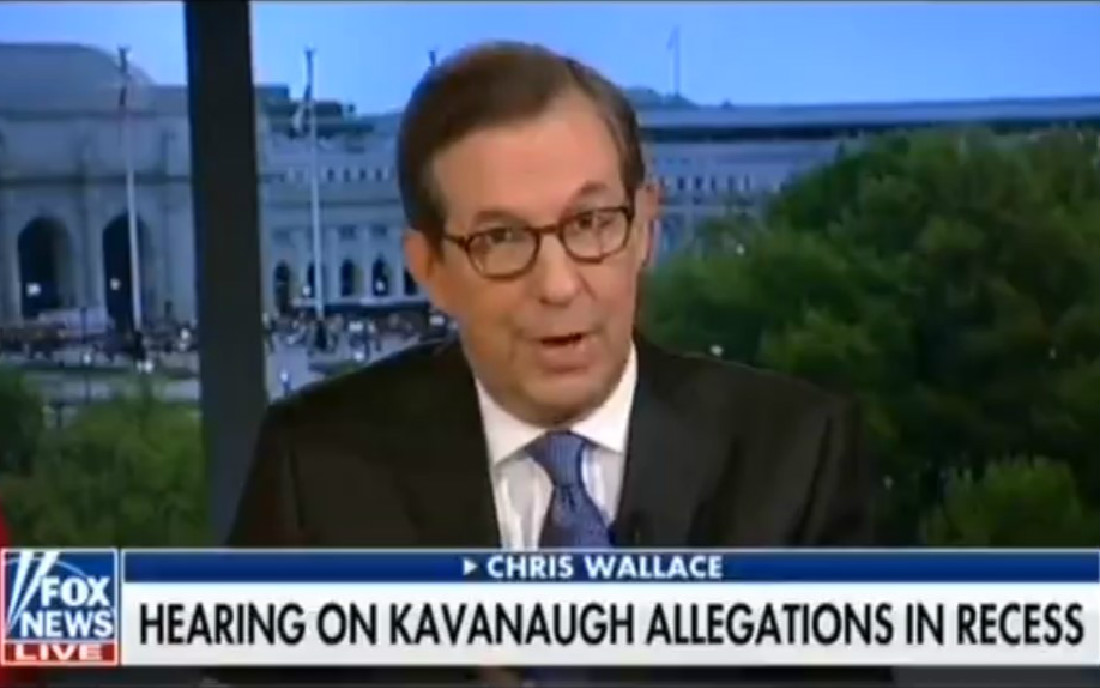 During a recess in the Senate Judiciary Committee hearing on Christine Blasey Ford's allegation that Supreme Court nominee Brett Kavanaugh sexually assaulted her in high school, Fox News anchor Chris Wallace said Ford's testimony was a "disaster for Republicans."
"This was extremely emotional, extremely raw, and extremely credible," he said about Ford's opening statement and testimony. "And nobody could listen to her deliver those words talk about the assault and the impact it had had on her life and not have your heart go out to her, and she was actually traumatized by an event."
"This is a disaster for the Republicans," Wallace added.
Fellow Fox anchor Bret Baier noted that it was a "totally different thing" to listen to Ford recount her allegations than reading about them.
During her opening statement, Ford explained that while she was "terrified" to be testifying before the Senate committee, she felt it was her "civic duty" to appear. She also went into great detail about her allegation that Kavanaugh attempted to rape her and how it has caused her emotional distress and PTSD over the years.
Prior to the start of the hearing, Wallace pointed out that two of my daughters have told me stories that I have never heard before about things that happened in high school and hadn't told their parents… I don't think we can disregard Ford and the seriousness of this."
Watch the clip above, via Fox News.