Fox News Dominates In Primetime Tuesday, Hannity Once Again Most-Watched Cable News Show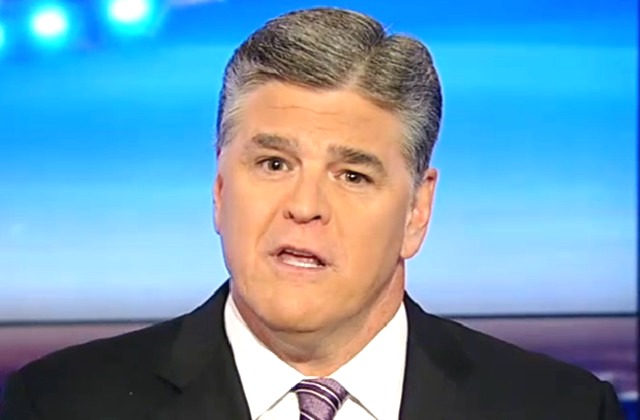 With the political news cycle circling away from Mueller-related bombshells, Hurricane Florence, and Bob Woodward's best-selling Trump tell-all and focusing more on Supreme Court nominee Brett Kavanaugh's confirmation fight amid accusations of sexual assault, Fox News has reasserted its dominance in cable news primetime as it easily led the way on Tuesday night.
According to Nielsen, Fox News averaged 3.206 million total viewers and 627,000 in the key 25-54 demographic during the 8 PM to 11 PM primetime hours. MSNBC placed second in both metrics with 470,000 demo viewers and a total audience of 2.607 million. CNN pulled in 1.165 million viewers overall and 402,000 in the key demo.
In the daytime 9 AM to 5 PM time slot, Fox drew a total viewership of 1.596 million and 274,000 in the 25-54 demographic. CNN attracted a demo audience of 198,000 and 793,000 total viewers. MSNBC nabbed 1.113 million viewers overall and 182,000 in the demo.
Fox's Hannity enjoyed its second straight night as the top-rated cable news show as it averaged 3.482 million total viewers and 669,000 in the key demographic. MSNBC's The Rachel Maddow Show, which featured a multi-segment interview with former Secretary of State Hillary Clinton, placed second in total viewership (3.340 million) and third in the demographic (595,000).
Fox's Tucker Carlson Tonight finished second for the day in the key demo (627,000) while placing third in total viewers (3.068 million). FNC's The Ingraham Angle took fourth place in both total audience (3.059 million) and the 25-54 demo (586,000).
The most-watched show on CNN was the 9 PM airing of Cuomo Prime Time, which drew 1.212 million total viewers. Anderson Cooper 360 led in the demo with 407,000.