Michael Avenatti Fires Back At Tucker: Why Don't You Call Trump The 'Creepy Porn President'?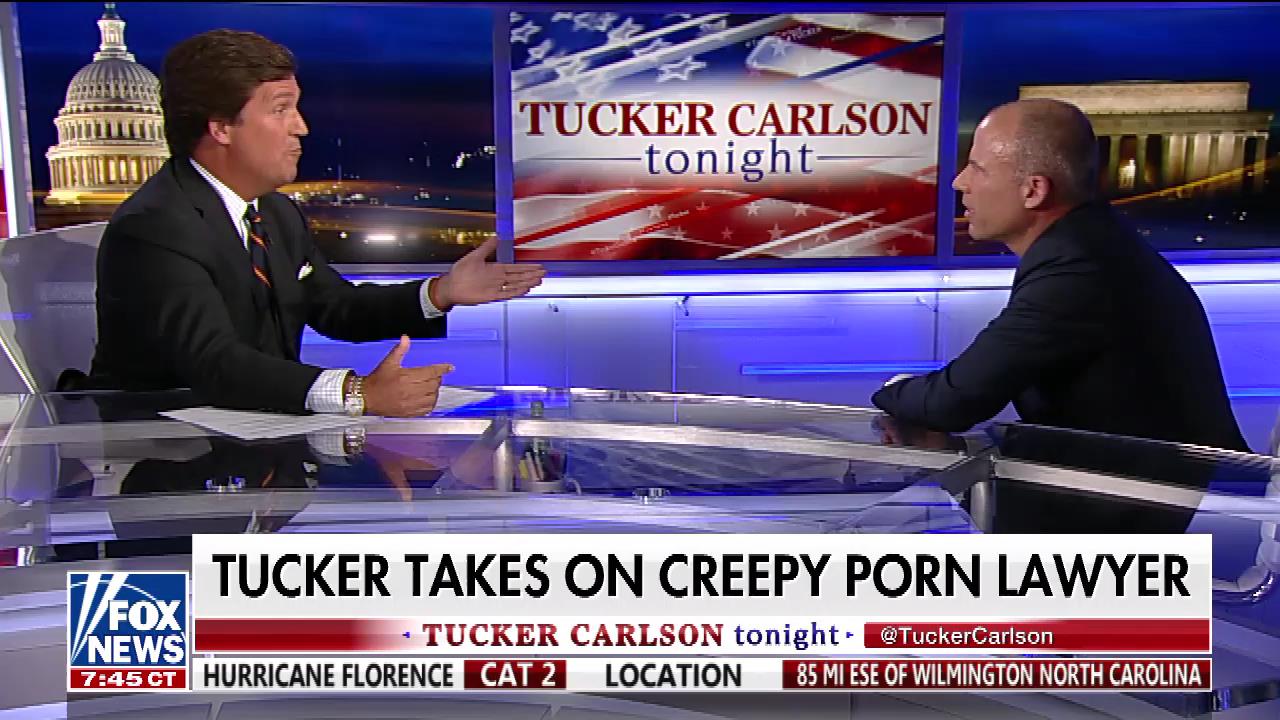 During the middle of a predictably off-the-rails and tense one-on-one, Stormy Daniels attorney Michael Avenatti got in a memorable line when he pushed back on Fox News host Tucker Carlson repeated insults of him.
As you may recall — and as Tucker made it clear with a bunch of troll-y chyrons during the interview — Carlson has referred to Avenatti over the past few months as the "Creepy Porn Lawyer." However, as a gesture of goodwill, Carlson said he wouldn't use the nickname during their conversation. (Besides the chyrons, Tucker would break his word by calling Avenatti the name at the end of the segment.)
As things got more and more heated, Acenatti wanted to ask Tucker his own question. What was it? Well…
"Why is it that you don't call Donald Trump the creepy porn president?" Avenatti exclaimed. "He's the one that had sex, with a four month old son at home, with my client without a condom."
He continued, "Do you do not want to acknowledge that? Or do you believe that he had sex with my client?"
Carlson would answer that he believes Donald Trump and Daniels had a consensual affair and has said so many times. He would then argue with the attorney as they went at it over the campaign finance violations and whether there was any actual damage done by Trump.
Watch the clip below.
Michael Avenatti: "Why is it that you don't call Donald Trump the creepy porn president? He's the one that had sex, with a four month old son at home, with my client without a condom." pic.twitter.com/sh1kKUrEJc

— Contemptor (@TheContemptor) September 14, 2018