Tucker Falsely Claims He Never Attacked Stormy Daniels, Calls Avenatti 'Creepy Porn Lawyer'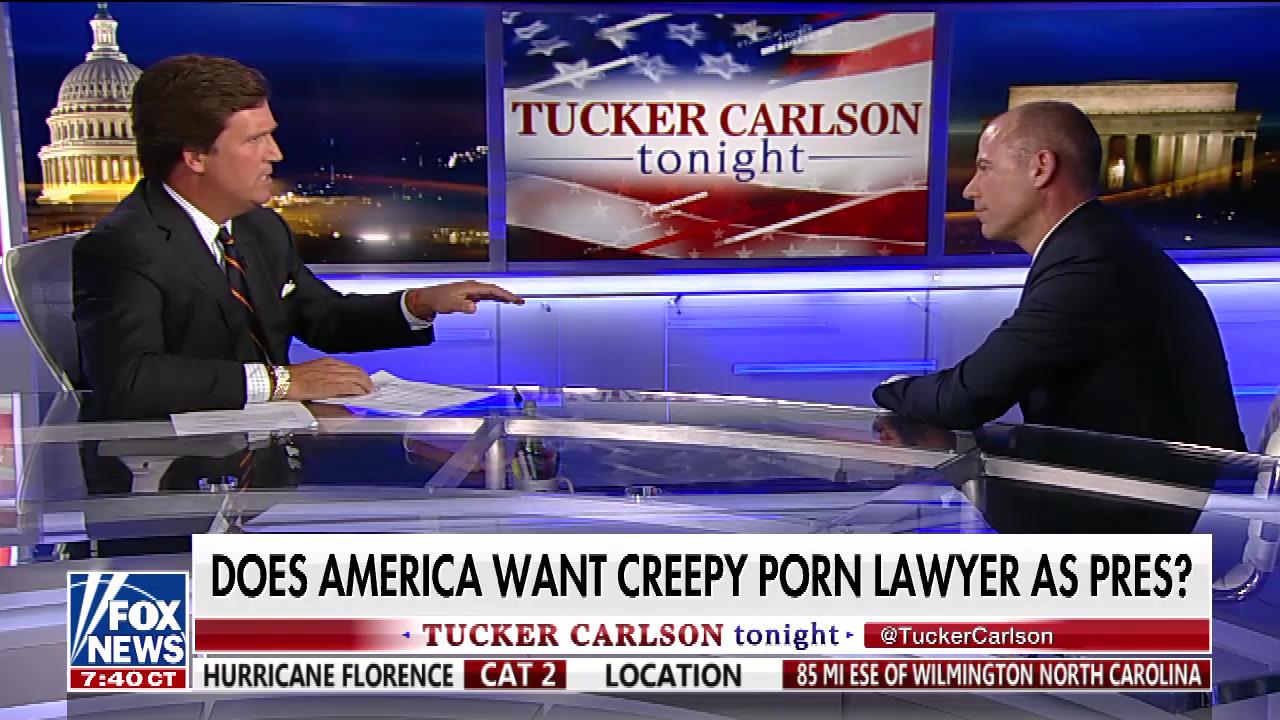 After months of trolling Stormy Daniels attorney Michael Avenatti by publicly referring to him as "Creepy Porn Lawyer," Fox News host Tucker Carlson welcomed on the media savvy lawyer and possible 2020 presidential candidate for an interview that was sure to be cringeworthy and the definition of trash TV.
And the two didn't disappoint.
At the top of the 12-minute segment from hell, Carlson noted that Avenatti had a request for the Fox News host.
"In the past he's also demanded that we stop referring to him by a certain unflattering nickname," Carlson stated. "We haven't agreed to that demand but tonight as gesture of goodwill we will not use that nickname because we are always grateful when guests are brave enough to show up in person, including in this case."
Instead, Tucker and his producers trolled his guest with multiple chyrons using, you guessed it, "Creepy Porn Lawyer" or some variation of it.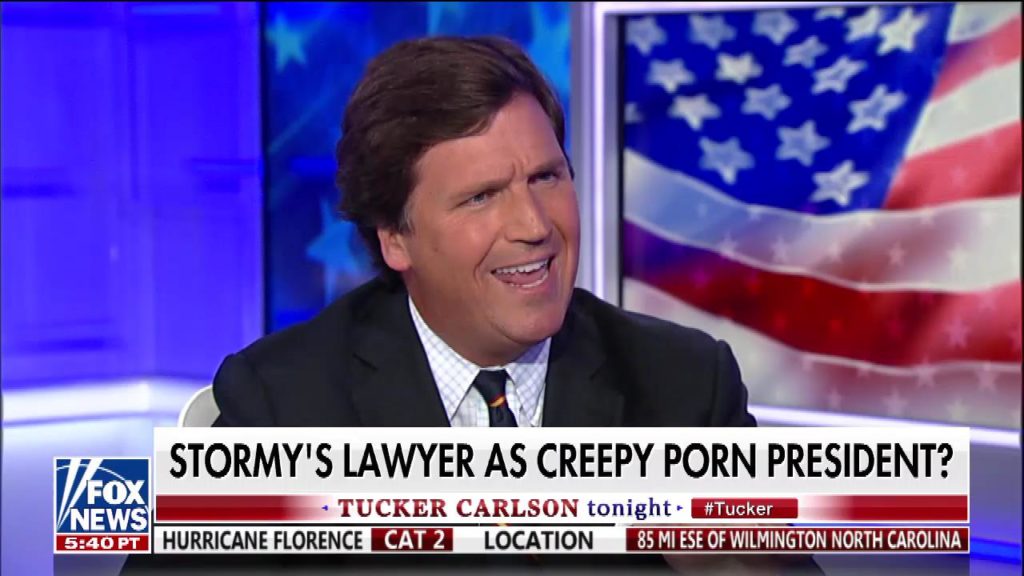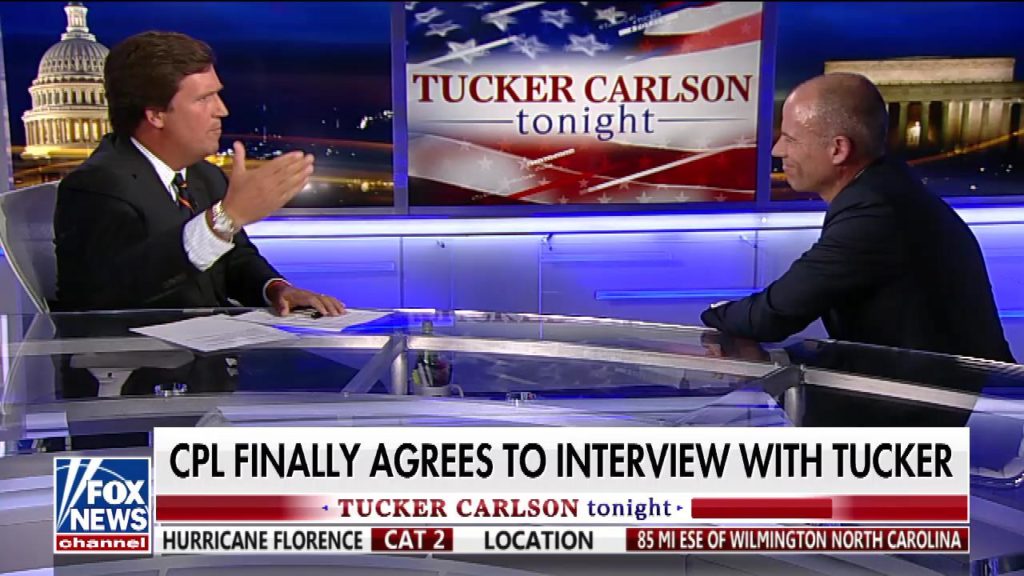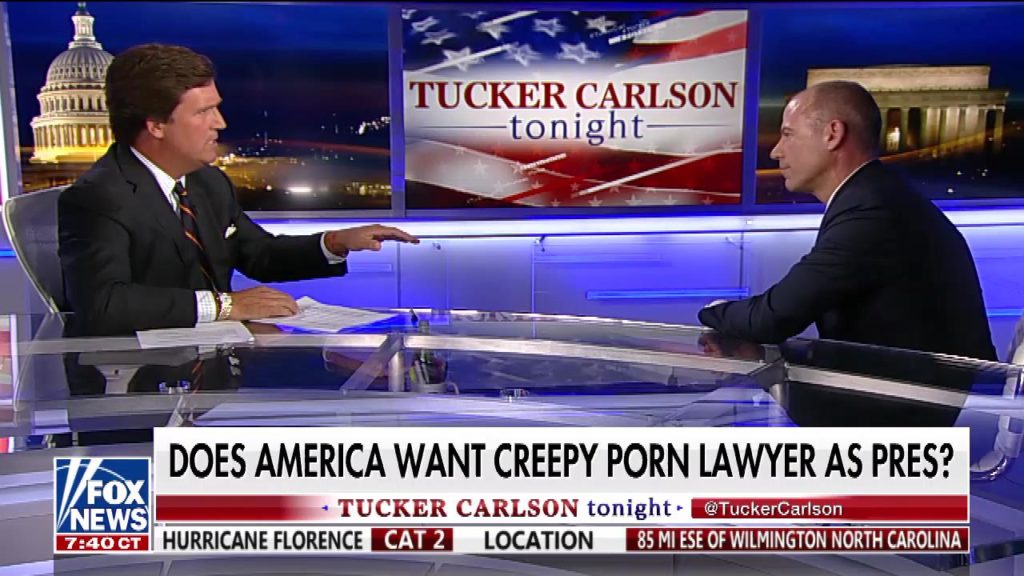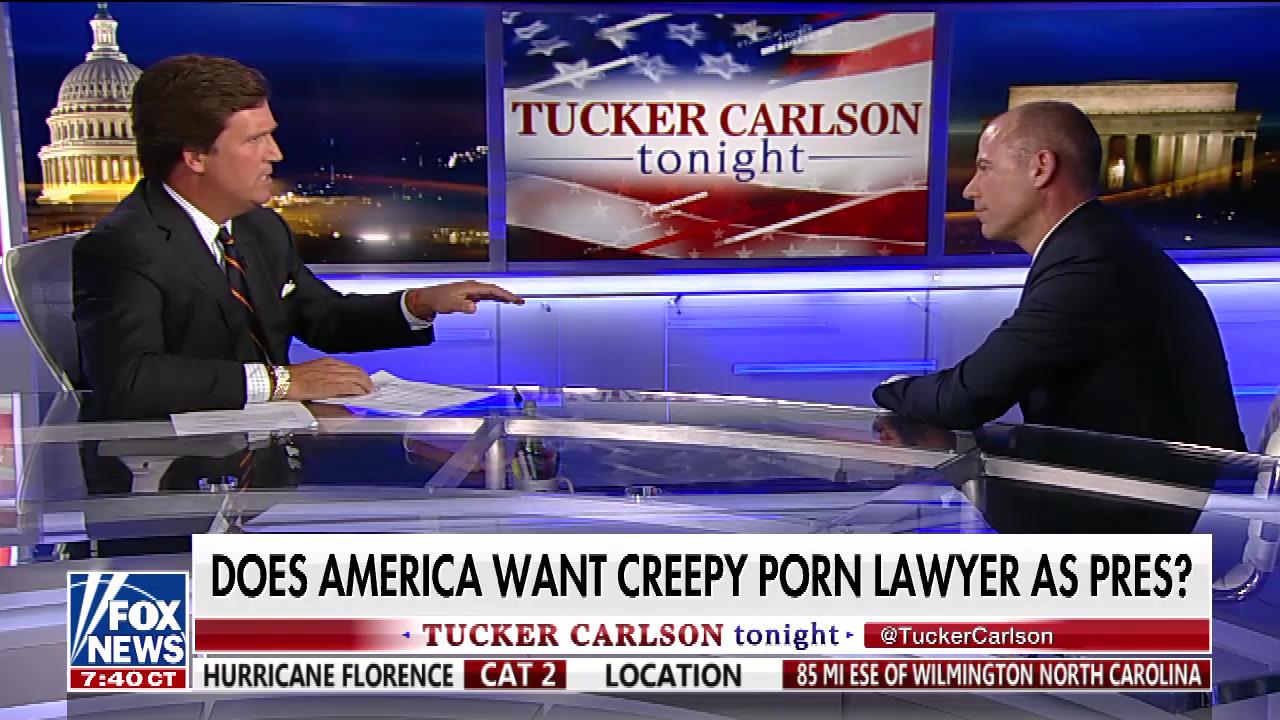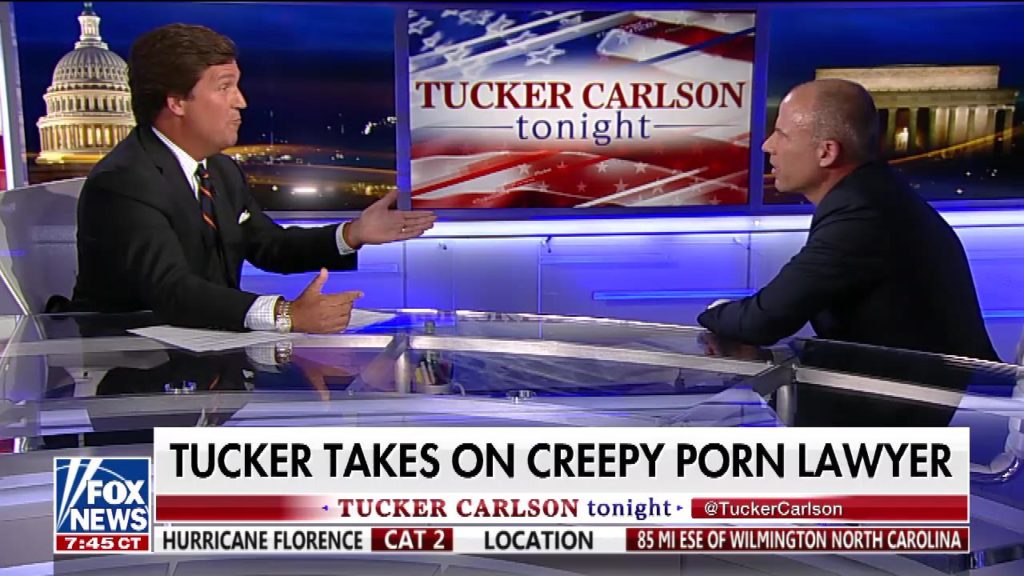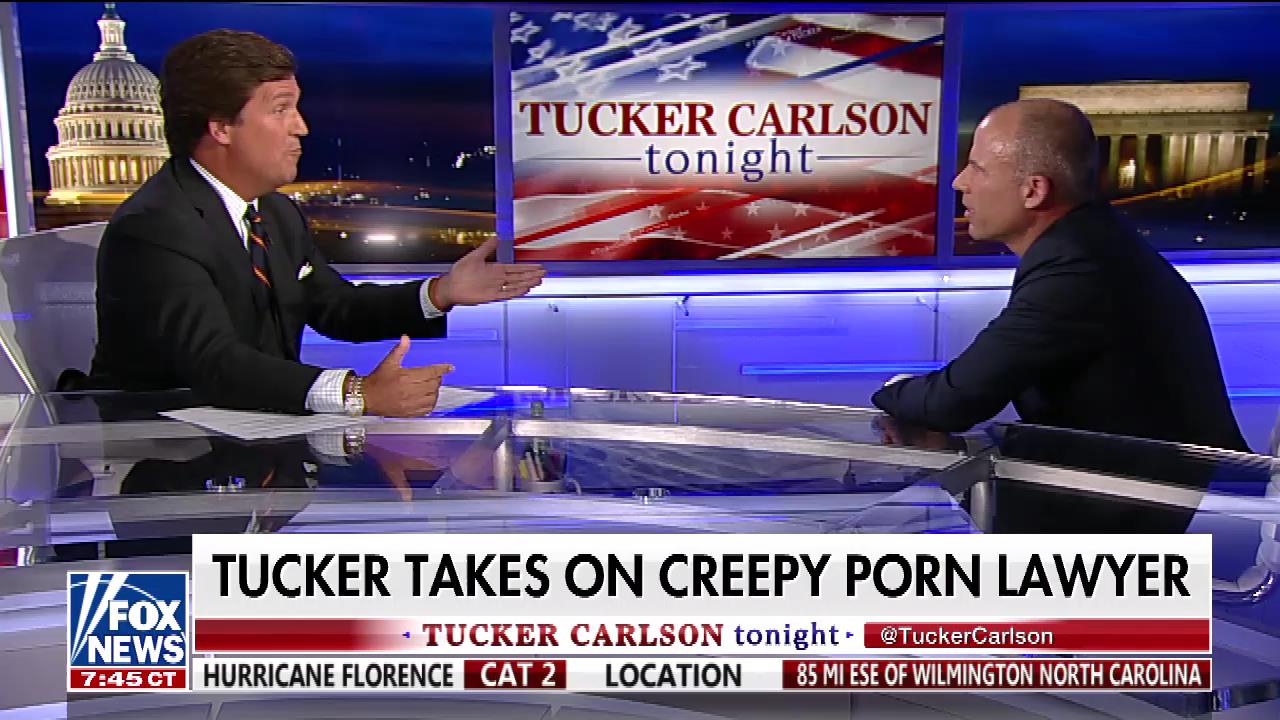 After attempting to push Avenatti to talk about his prospective presidential bid and the Russia probe — the attorney insisted he was there to talk about the Trump/Daniels case — Tucker grudgingly obliged. This resulted in him brushing off the hush payment by essentially saying Trump and Daniels had a consensual affair so Trump didn't do anything bad to her. As for Michael Cohen pleading guilty to campaign finance violations, Tucker shrugged it off because he doesn't think everyone who pleads guilty is actually guilty.
Towards the end of the interview, things got far more disgusting. Carlson, who counts a real-life pimp as a close friend, accused Avenatti of exploiting women because Daniels is currently dancing on a tour dancing in strip clubs. The Fox News host continued to essentially slut-shame Daniels for stripping while Avenatti called him out for repeatedly demeaning his client for the past six months.
"I'm not attacking Stormy Daniels," Tucker said at one point. "I feel sorry for her."
As the segment came to a close, things became more heated. Avenatti demanded that Carlson show him and his client respect and to stop referring to them as "a porn star and a creepy porn lawyer."
"Do you have that big of a problem with porn?" Avenatti asked. "When was the last time you saw porn?"
Tucker, busting out his trademark cackle, told his guest that he's "into humiliation porn — that's why I watch you on CNN."
Avenatti let the conservative commentator know that he was worse than he realized before asking him if he didn't want folks who watched porn to view his show, causing Tucker to reply that he doesn't know what that means but he has sincerely "never attacked Stormy Daniels."
For the record, besides the porn-shaming during this interview, Carlson also agreed with Trump lawyer Rudy Giuliani that sex workers don't deserve any respect while devoting a whole segment to childishly insulting her and her profession with guest Mark Steyn.
As the two went back and forth some more, with Tucker once again calling Avenatti an "exploiter of women" while the attorney labeled Carlson a "hypocrite," the Fox News personality suddenly called a halt to the interview. And after telling Avenatti that was it, Carlson — in full-on Jim Rome mode — smugly tossed out "Creepy Porn Lawyer — "great to see you." Just because.
Just a reminder, folks — never, ever, EVER go on Tucker Carlson Tonight.
Watch the clip above, via Fox News,