Trump Tells Fox News That '80 Percent' Of The Media Is The 'Enemy Of The People'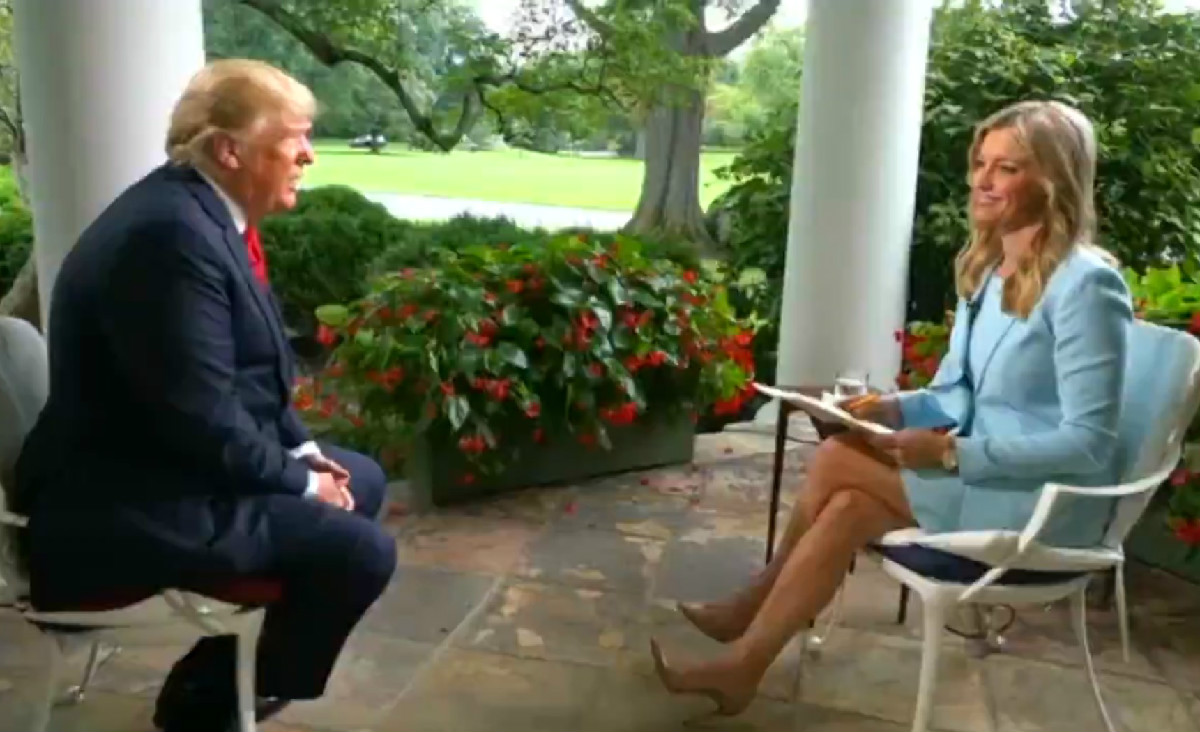 A day after President Donald Trump dealt with the double gut-punch of Paul Manafort's convictions and Michael Cohen's guilty plea, POTUS sat down with Ainsley Earhardt — co-host of his favorite morning program Fox & Friends.
During an interview that will be aired in full Thursday morning and included Earhardt asking the president about Cohen's assertion that Trump directed him to payoff two women "for the principal purpose of influencing the election," Trump was also asked about his repeated claims that the media is the "enemy of the people." And he reiterated what he has been saying for a while now — he only means the "fake news" when he says that, but the "fake news" represents the majority of the American press.
"No, not at all," Trump said after Earhardt cheerfully asked him the enemy question. "But the fake news is. And the fake news is comprised of a lot — it's a big chunk. OK?"
He continued, "Somebody said 'What's the chunk?' I said 80 percent. It's a lot. It's a lot."
Trump went on to whine that if he does something well it is not reported except by the "20 percent," which presumably includes Fox News. He also took shots at one of his favorite targets — the New York Times.
"They're crazed — they're like lunatics," the commander-in-chief groaned.
Watch the clip below, via Fox News.
"Is the press the enemy of the people?" –@ainsleyearhardt

See more from Ainsley's exclusive interview with President @realDonaldTrump tomorrow 6-9amET pic.twitter.com/fxkMqzKr5c

— FOX & friends (@foxandfriends) August 22, 2018