Lanny Davis Jeered During Megyn Kelly Interview For Soliciting Donations For Michael Cohen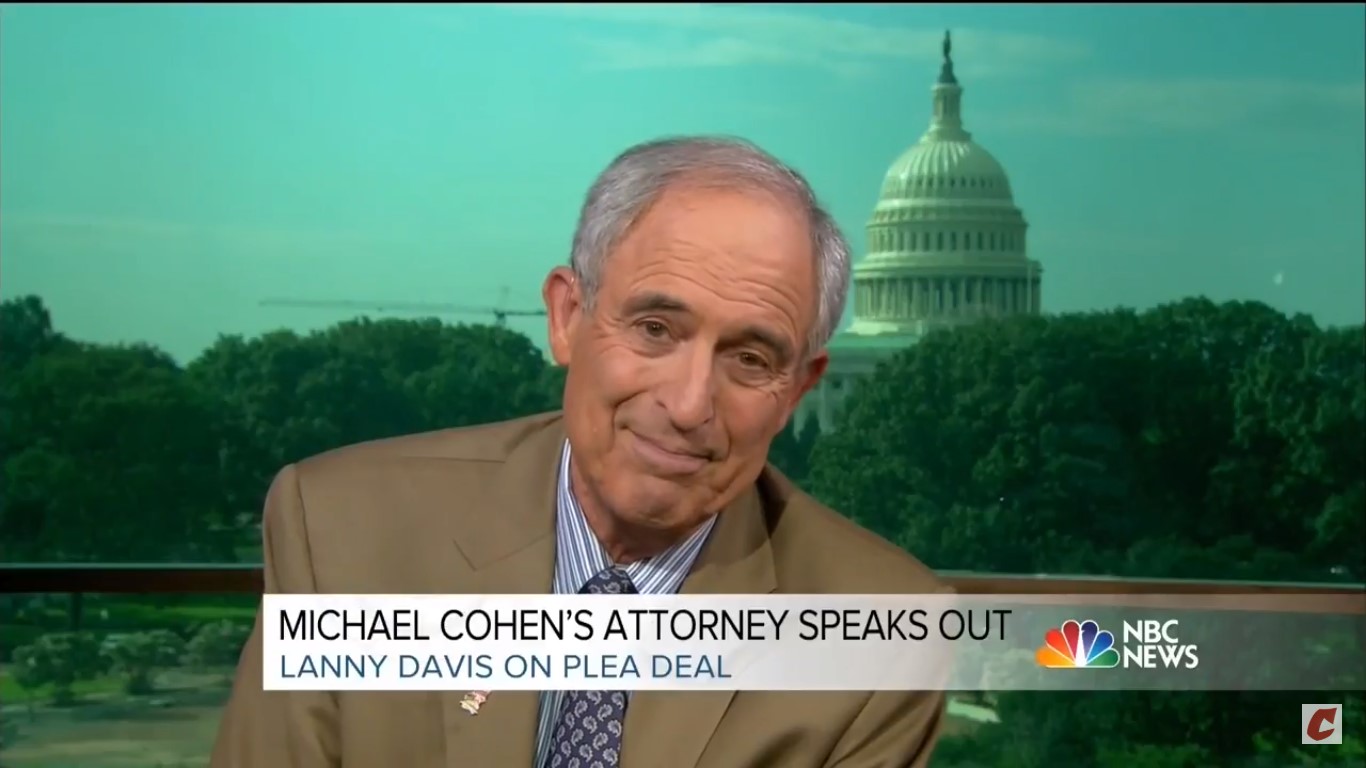 Less than 24 hours after former Trump attorney and fixer Michael Cohen pleaded guilty to eight federal counts and implicated President Donald Trump in a hush money scheme to keep women quiet during the 2016 election, Cohen's lawyer has been ALL over the media landscape discussing what's next for his client and what this means for Trump.
There also seems to be another motive behind Davis's press blitz — raising some cold hard cash for the prison-bound attorney.
Appearing on Megyn Kelly Today Wednesday morning, Davis took a moment at the end of his interview with host Megyn Kelly to appeal to her audience to go visit a website and donate some money to Cohen so he could "continue to tell the truth."
"Could I take one opportunity to remind everyone that Michael Cohen has suffered a tragic and difficult experience with his family," Davis begged. "He's without resources and we've set up a website called michaelcohentruth.com that we're hoping that he will get some help from the American people so he can continue to tell the truth."
With that, the crowd laughed and grumbled over Davis soliciting them for funds while Kelly jokingly noted that the audience may not be "ready to donate."
"I would say the reaction of your audience may be they are not as interested in getting the truth out about Donald Trump as many other people in the country, Davis reacted. "Approximately 60% of the country would not have the reaction of your audience."
That definitely did not sit well with the crowd as they then jeered and booed the former Clinton lawyer for claiming they didn't care about "getting the truth out about Donald Trump" because they weren't keen on helping Cohen's crowdfunding efforts.
Meanwhile, Kelly ended the segment by noting she had initially overstated the amount that had been donated to Cohen and mockingly wished Davis luck, stating that "hope springs eternal" for Cohen.
Watch the clip above, via NBC.