Maddow And Lawrence O'Donnell Score Two Most-Watched Shows In All Of Cable Tuesday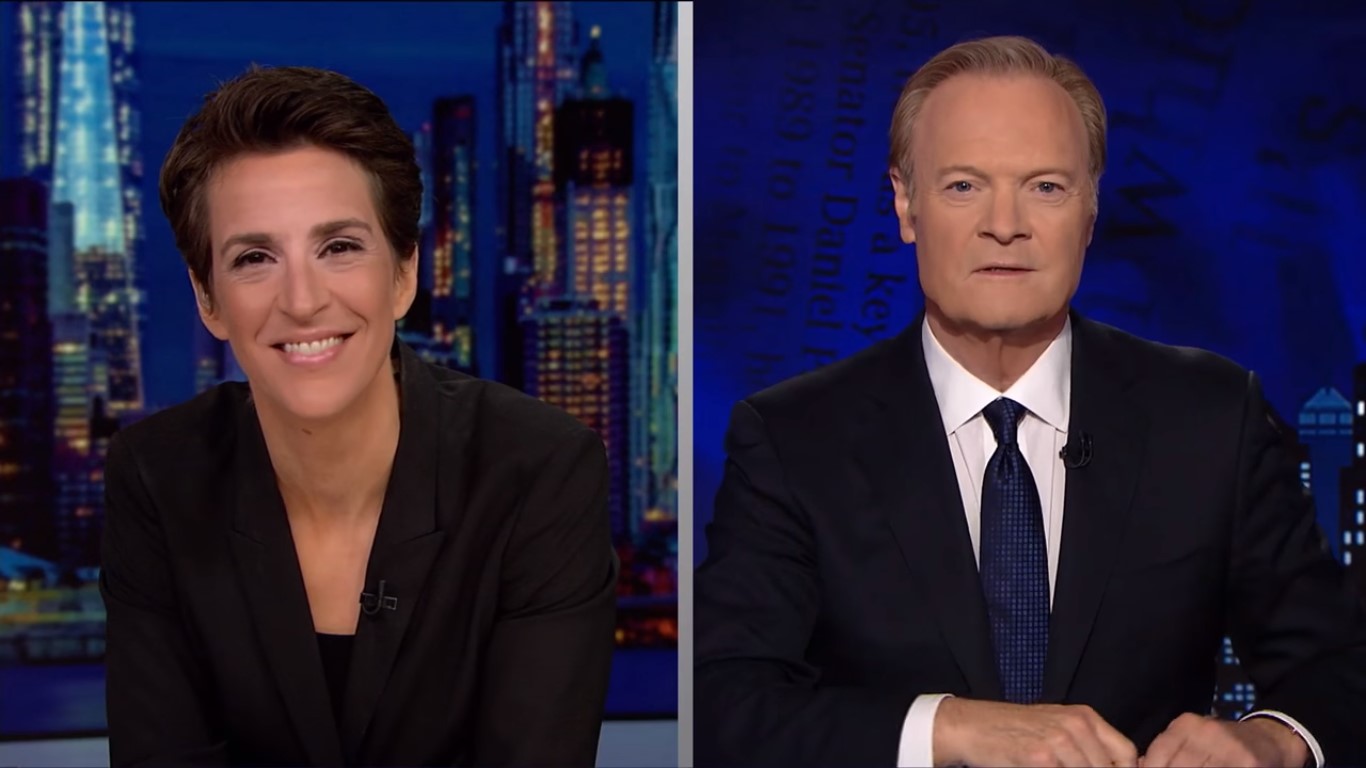 With Tuesday being one of the biggest and busiest news days in recent memory due to the double-barrelled bombshell of Paul Manafort's convictions and Michael Cohen's guilty plea, cable news viewers chose MSNBC over Fox News during the primetime hours.
According to Nielsen, MSNBC led cable news with an amazing 3.296 million total viewers and 709,000 in the key 25-54 demographic during the 8 PM to 11 PM primetime hours. CNN actually came in second in the demo with 639,000 viewers while drawing 1.741 million viewers overall. Fox News pulled in a demo audience of 639,000 and 2.948 million total viewers.
In total day, Fox News led across the board with 329,000 demo viewers and a total audience of 1.621 million. MSNBC finished a close second in total viewers (1.579 million) while drawing 293,000 in the demo. CNN attracted 322,000 demo viewers and 1.006 million total viewers.
MSNBC's The Rachel Maddow Show topped all of cable in total viewership (3.893 million) while leading cable news in the demo (881,000). The MSNBC program following Maddow, The Last Word with Lawrence O'Donnell, placed second in both the demo (682,000) and total viewers (3.339 million).
Maddow's 9 PM competitor, Fox News' Hannity, finished third overall in total viewers (3.259 million) and fourth in the demo (644,000). FNC's Tucker Carlson Tonight placed third in the demo (660,000) and fourth in total audience (3.133 million).
The top-rated program on CNN was Cuomo Prime Time, which drew 1.826 million viewers overall and 643,000 in the demo. In fact, all three of CNN's primetime program pulled in at least 633,000 in the key demographic.