WATCH: C-SPAN Caller Tells Seb Gorka He And Other Trump Allies Will Be Exposed As 'Treasonous Bitches'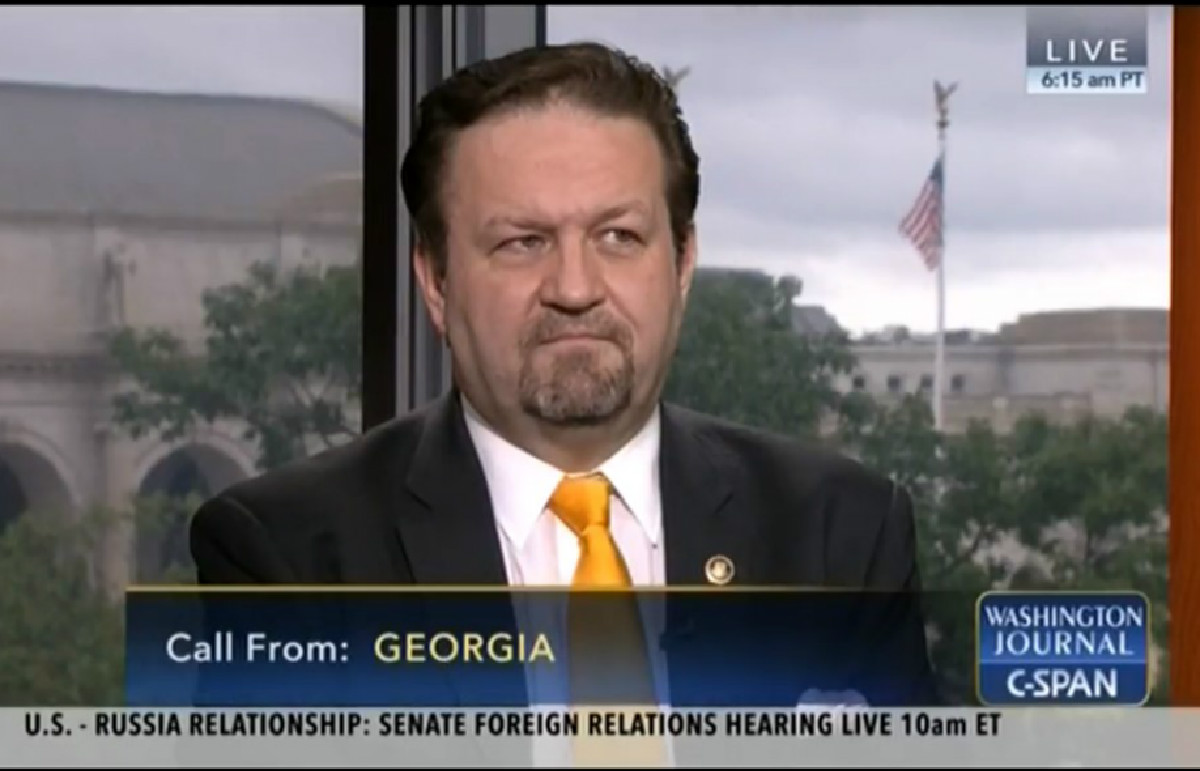 It has been a heckuva month for C-SPAN's Washington Journal already, what with callers wishing death on CNN hosts and the former president. The show continued its streak of call-ins going off the rails when one man had his way with Fox News pundit and former Trump adviser Seb "Call Me Doctor" Gorka.
Appearing on the C-SPAN discussion show Tuesday morning, Gorka just finished up defending President Trump's revocation of ex-CIA Director John Brennan's security clearance by describing Brennan as "emotionally unstable." The host then turned to the phone lines and welcomed on "Bradley from Georgia," who came through on the network's Democrat line.
"I just really look forward to when you and Corey Lewandowski, David Bossie, Don Jr., Jared Kushner, all of you are exposed for the treasonous bitches that you are," the caller exclaimed, leading to the host to quickly drop him.
"Why is that man on the Democrat line?" Gorka whined. "Why is there such hatred out there? It's just un-American. It is such hatred out there. I worked for him, yes, but this level of hatred, it is not good for the health of the republic."
The one-Time Trump aide complaining about partisan anger and hatred seems a bit rich coming from a man whose sole purpose at Fox appears to be to 'own the libs' and who once physically shoved and threatened a Mediaite reporter at CPAC.
Watch the clip above, via C-SPAN.