Republican Lawmaker Justifies Trump Using N-Word: 'He Did It Before He Was President'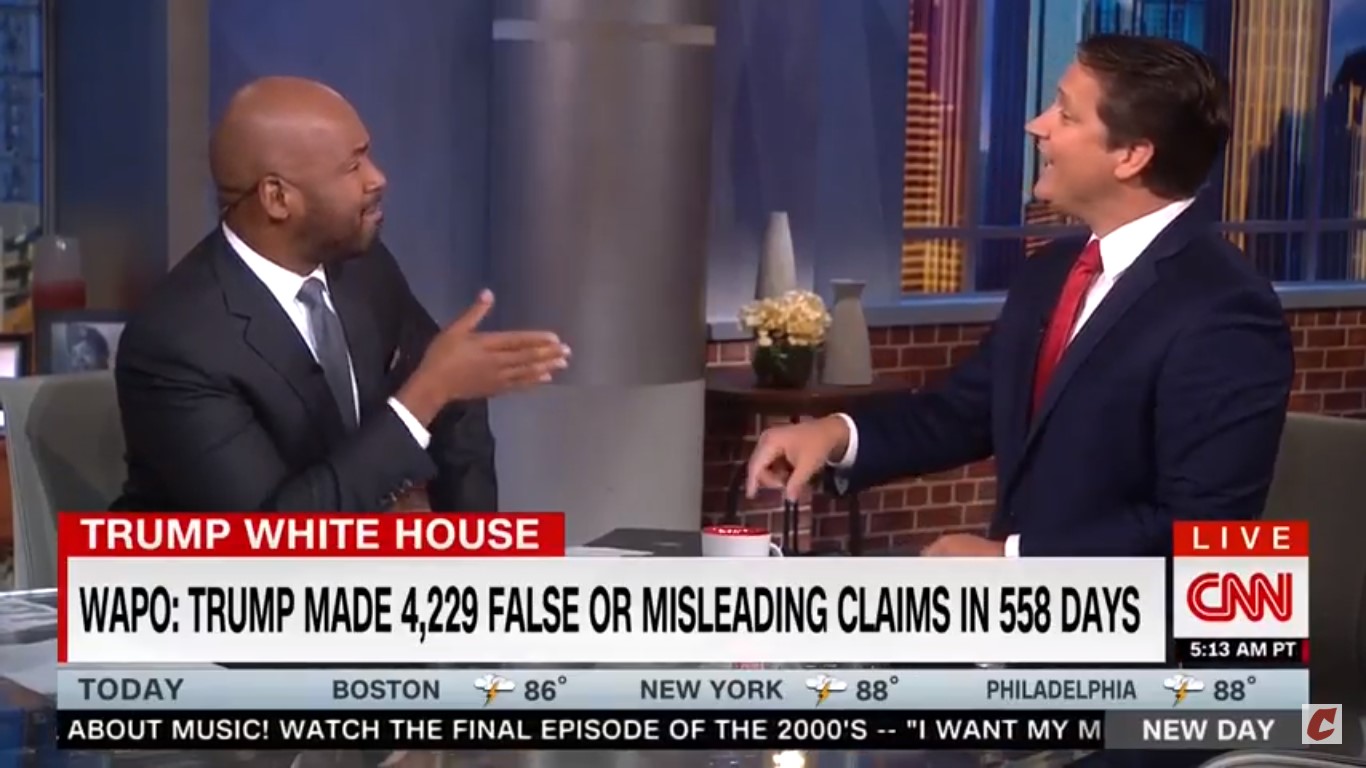 The first rule of Trump Club — you must always defend Trump no matter what.
Appearing on CNN Saturday morning, pro-Trump Georgia State Senator Michael Williams (R) — someone who made national headlines by riding around Georgia in a "deportation bus" during his woefully unsuccessful gubernatorial bid — came up with an insanely comical justification regarding the possibility President Trump was caught on tape saying the N-word.
With former White House aide Omarosa Manigault Newman claiming she's heard a recording of Trump saying the racial slur and White House Press Secretary Sarah Huckabee Sanders telling reporters she couldn't guarantee a tape of Trump using the word wouldn't surface, CNN anchor Victor Blackwell asked Williams if it would matter to him if the president said the word.
"Yes, it would matter," Williams responded. "It would matter as an individual. It would not necessarily matter to me as the person that is running our country. The reason I separate those two is how — he has his personal beliefs, his personal ideas. I truly believe he is able to separate those from how he is running the country."
Taken aback, Blackwell pressed the Republican state senator on his weird defense, wondering aloud if he was saying he wouldn't have a problem with the office of the president using the word.
"He did not use the N-word in that office — the office of president," Williams stated. "He used it outside his office. Now if he was president and goes on tv and uses the N-word, yes, I would have a major problem with that. But he did it before he was president."
This left the CNN anchor dumbstruck and he needed a second to collect his thoughts before asking Williams if he was saying it was OK for Trump to say it because he did it before he was president. When Williams said he was never OK with it on an individual basis, Blackwell followed up by pushing him to explain the distinction he was making.
"I don't have a problem with Donald Trump having used it in the past as my president," the Trumpy lawmaker explained. "I always say using the N-word should not be accepted in society. Just because he may have done it years ago, not as our president, doesn't mean we need to continue to berate him because he used it. How old is Donald Trump? 70-years-old?"
He went on to say that 50-60 years ago society was in a different place and the word was used more freely. The CNN host pointed out that we aren't talking about "16-year-old Trump" using the word as the alleged recording would have occurred when the president was in his 50s or 60s. Williams answered by saying we don't know if it was when Trump was 16 or 60, causing Blackwell to exclaim "this is not where I expected this conversation to go" before moving on to other topics.
Watch the clip above, via CNN.