Shep Smith: None Of The Steele Dossier 'Has Been Disproven' To 'Fox News' Knowledge'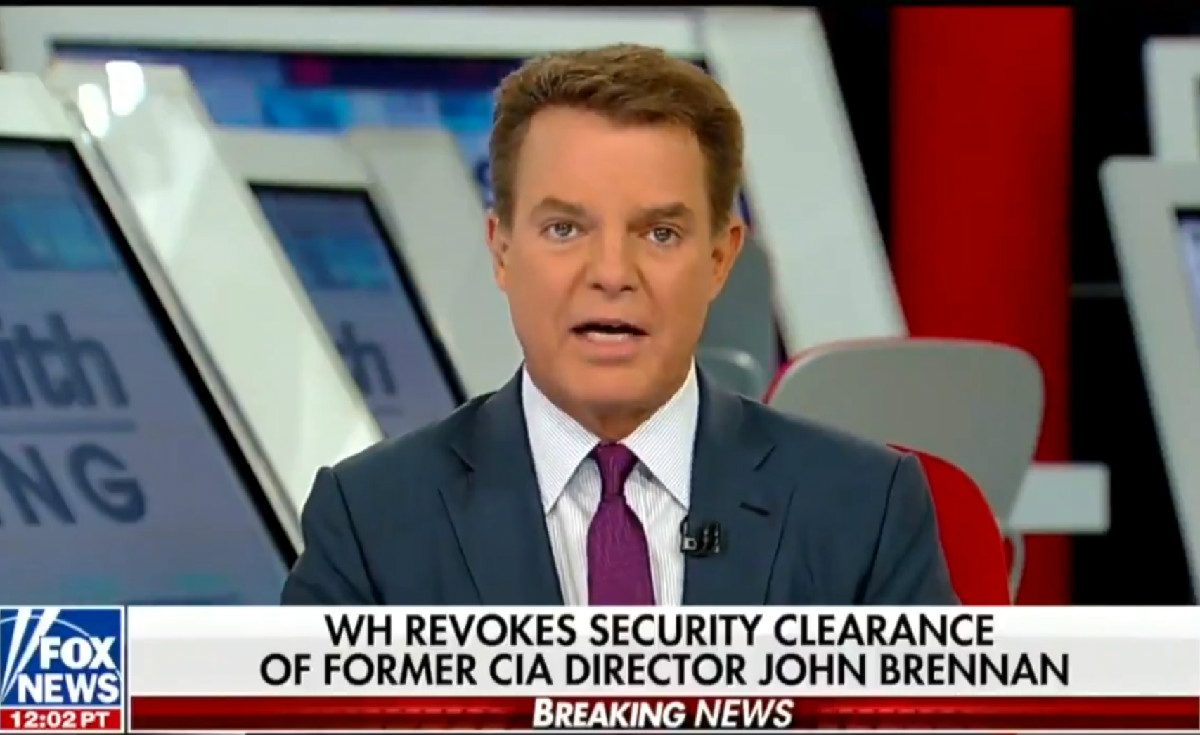 Shortly after the White House announced that President Trump was revoking the security clearance of ex-CIA Director John Brennan due to what the president described as "lying" and "frenzied commentary," Fox News anchor Shepard Smith took the opportunity to do one of his trademarked fact-checks of Trumpworld.
With Trump also pointing to Brennan telling Congress that the intelligence community didn't utilize the Steele Dossier when making its January 2017 assessment that Russia interfered in the election in an obvious attempt to portray the ex-CIA chief as a liar, Smith provided a breakdown of dossier itself.
Noting that Brennan appeared on MSNBC Tuesday night and delivered harsh criticism of Trump, Smith pointed out that Brennan's comments came on the heels of Trump lawyer Rudy Giuliani telling Fox's Sean Hannity that Brennan peddled the dossier on Capitol Hill prior to the election in an effort to start the "phony" Russia probe. Giuliani also called Brennan a "puppet master" who needs to face a grand jury.
"Much of Giuliani's attack on Brennan involved the dossier compiled by the former British spy Christopher Steele that the administration has repeatedly asserted was what began the Russia investigation," Smith noted. "It was not."
The Fox anchor went on to highlight that the investigation began when ex-Trump campaign adviser George Papadopolous told an Australian diplomat that the Russians had dirt on Hillary Clinton and that info was passed on to American intelligence.
"Guliani calls that dossier laughable," Smith said. "For context, the research in the dossier includes 17 memos produced by the former spy Christopher Steele. They allege misconduct and a conspiracy between members of the Trump campaign and the Russian government during the 2016 election."
He continued, "Some assertions in the dossier have been confirmed. Other parts are unconfirmed. None of the dossier, to Fox News' knowledge, has been disproven."
Smith has seemingly made it his mission to insert facts and truth into the alternative universe that Sean Hannity and Co. have created at Fox News, especially when it comes to the Russia probe. This has occasionally led to Hannity taking shots at his colleague, including calling the longtime Fox anchor "clueless" about what his show does.
Watch the clip below, via Media Matters.