Fox News' Jeanine Pirro: 'Is Mueller A Greater Threat Than Putin To This Country?'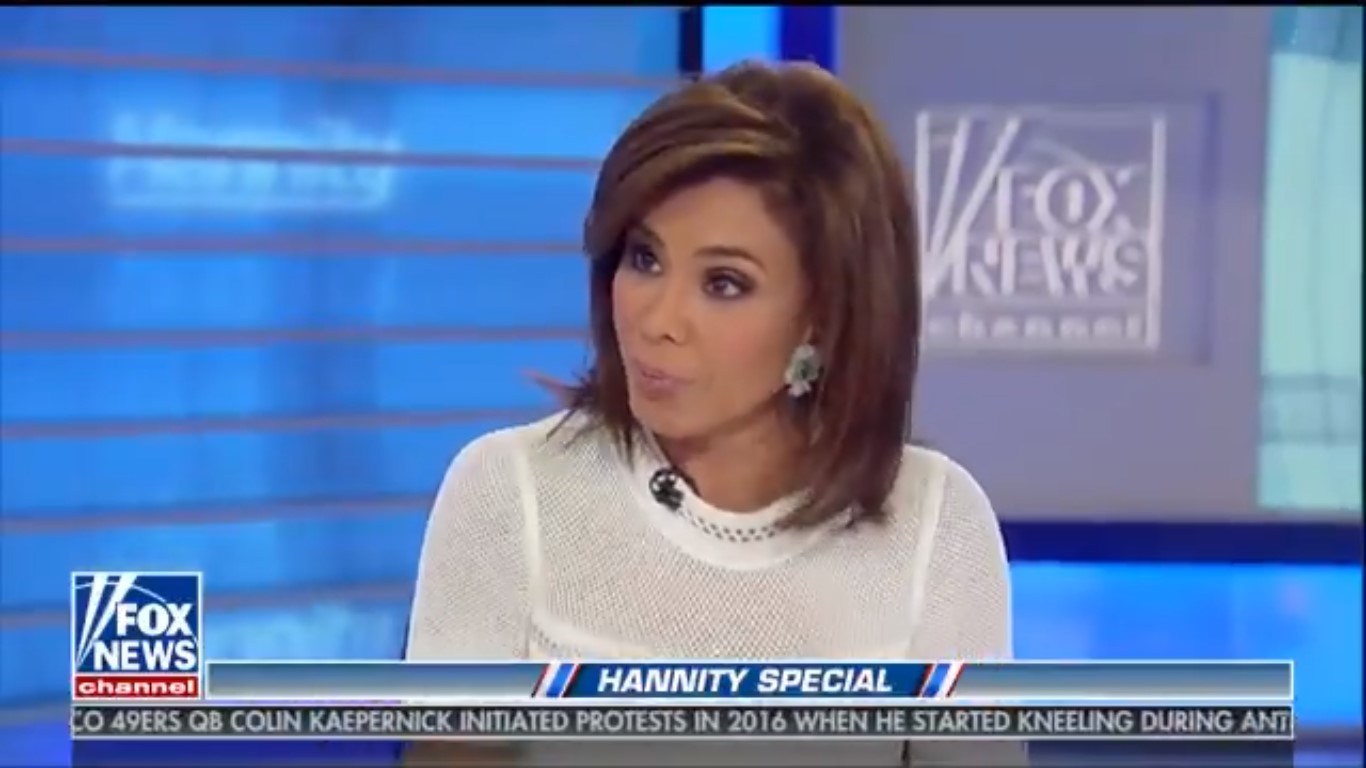 Outside of Sean Hannity, there may not be a bigger critic of the Mueller investigation than Fox News' Jeanine Pirro. The longtime friend and loyal supporter of the president has devoted much of her weekend show to railing against the Russia probe while stating the special counsel is the one who should be investigated.
Filling in for Hannity Friday night, Pirro brought on conservative celebrities and frequent Fox News guests Dan Bongino and Charlie Kirk to discuss Trump lawyer Rudy Giuliani's declaration that Robert Mueller will have a "lot to answer for" and conservative Fox News host Mark Levin's claim that Mueller is a "greater threat to this Republic and Constitution than anything Vladimir Putin did during the [2016] campaign."
"Is Mueller a greater threat than Putin to this country?" Pirro asked her guests.
Yep, she asked Bongino and Kirk if the former FBI Director and Vietnam War veteran was a greater threat to the United States than a kleptocratic ruler who interfered in America's last presidential election and is planning on causing more chaos in the upcoming midterms.
"Well he's a serious threat," Bongino, who is currently promoting an anti-Russia investigation book, responded. "He's based his entire operation, the investigation of Donald Trump, on a sham."
Kirk, meanwhile, answered by saying it is "tough to say" while noting that the special counsel is "doing so much damage to this country" and wondering why Republicans in Congress weren't going after him for straying too far from the collusion issue.
Just a low-key Friday night on Fox News.
Watch the clip above, via Fox News.