Maddow Tops Cable News In Demo On Tuesday, Hannity Leads In Total Viewers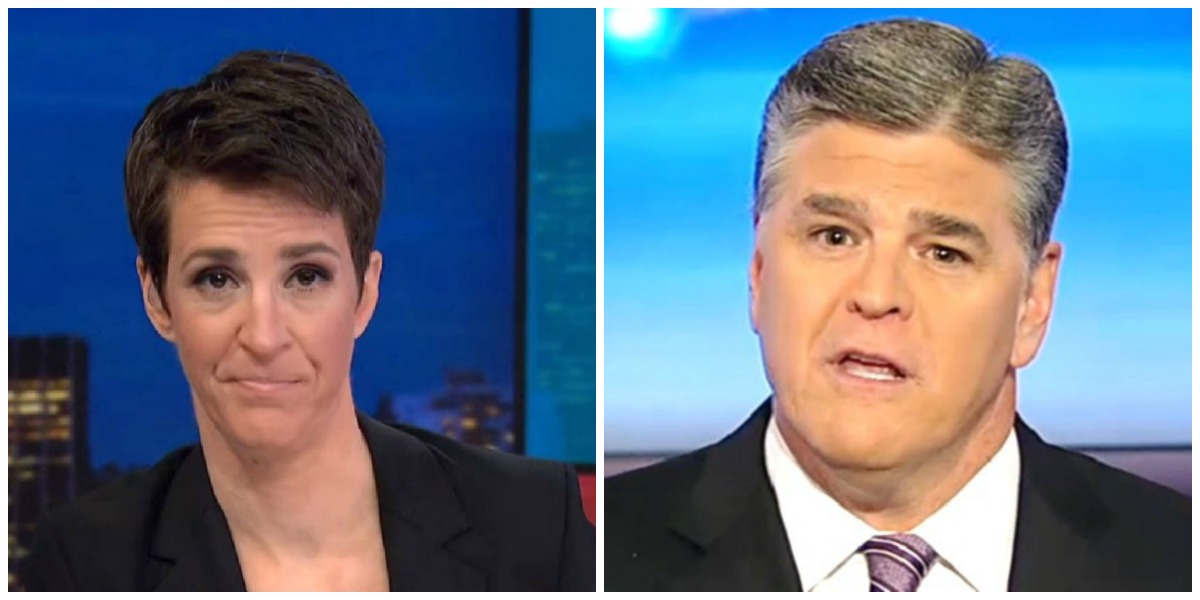 After taking an extended summer break, MSNBC's Rachel Maddow returned to her program Tuesday night and it resulted in the show leading all of cable news in the key 25-54 demographic. Meanwhile, Fox News led across the board in total day and primetime and Maddow's 9 PM Fox competition was the most-watched program in total viewership.
According to Nielsen, Fox News drew 2.790 million total viewers and 501,000 in the key 25-54 demographic. MSNBC placed second in both metrics, pulling in 2.454 million viewers overall and 487,000 in the demo. CNN attracted a demo audience of 429,000 and 1.273 million total viewers.
In total day, Fox News attracted 1.450 million total viewers and 279,000 in the demographic. MSNBC averaged 1.181 million viewers overall and 228,000 in the key demo. CNN captured 734,000 total viewers and 222,000 in the 25-54 demographic.
Fox's Hannity drew 3.158 million viewers overall to top cable news while placing second in the 25-54 demo with 566,000. The Rachel Maddow Show finished a close second in total viewership with 3.058 million while taking the gold in the demo (616,000). FNC's The Ingraham Angle was third in both total viewers (2.836 million) and the key demo (519,000).
Fox's Tucker Carlson Tonight, which was guest-hosted by Tammy Bruce, finished fourth in total viewers (2.374 million) and seventh in the demo (417,000). MSNBC's The Last Word with Lawrence O'Donnell was fourth in the demographic (469,000) and fifth in overall viewers (2.341 million).
The top-rated CNN program of the day was Cuomo Prime Time, which led the network in both the demo (450,000) and total audience (1.329 million).