Following Facebook and Apple Bans, YouTube Takes Down Alex Jones' Page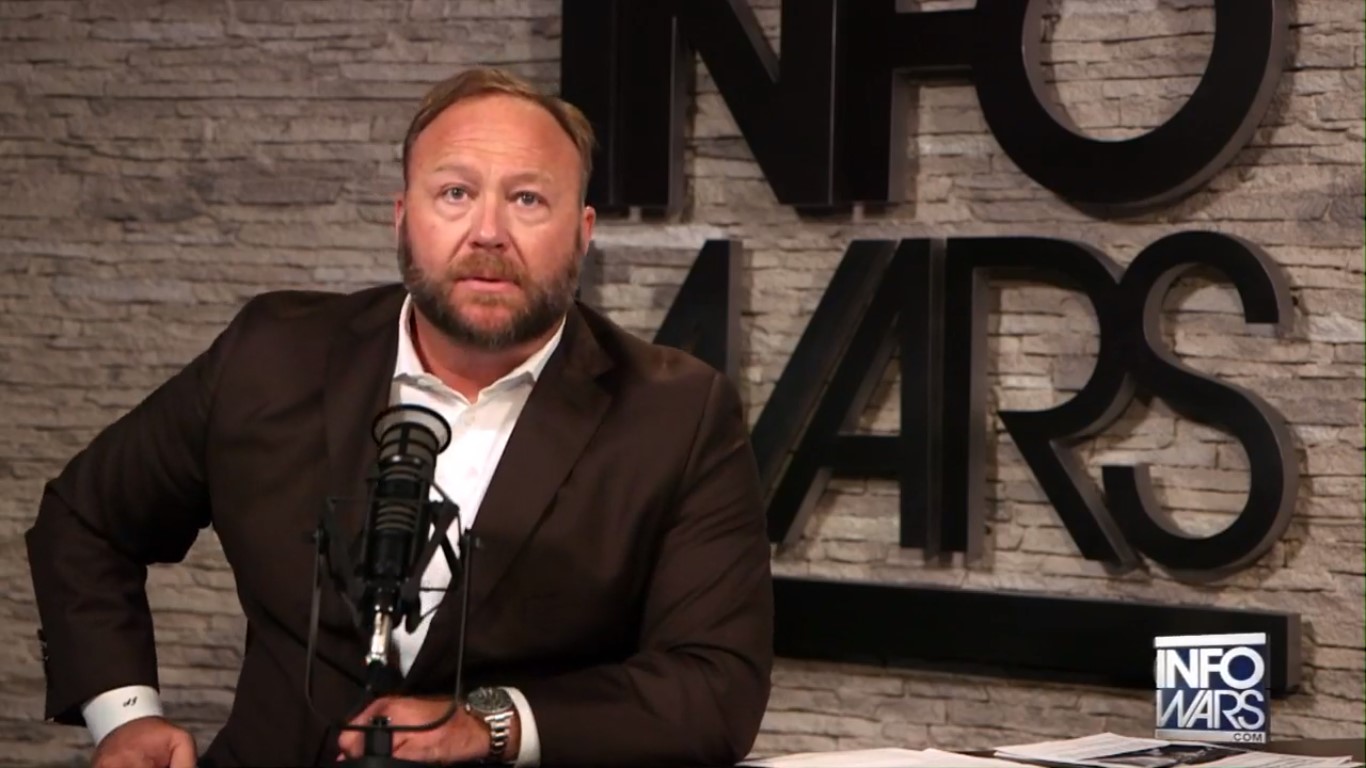 It has been a rough past few days for far-right conspiracy mongerer Alex Jones.
Having already seen Apple remove five of six InfoWars-related podcasts from iTunes and Facebook take down four of his pages, Jones found out on Monday that YouTube had also taken down his official channel that boasted 2.4 million subscribers, robbing Jones of his biggest platform for spreading his fact-free conspiracies and hateful rhetoric.
In a statement provided to CNBC on the removal of the page, a spokesperson for the video platform said the ban was due to violating its community policies.
"All users agree to comply with our Terms of Service and Community Guidelines when they sign up to use YouTube,"the spokesperson said. "When users violate these policies repeatedly, like our policies against hate speech and harassment or our terms prohibiting circumvention of our enforcement measures, we terminate their accounts."
Jones had been barred from livestreaming for 90 days after his channel had received a strike from YouTube. However, per the spokesperson, he tried to get around the suspension by livestreaming on other channels, resulting in the permanent ban and removal of his page. The InfoWars official channel, which had fewer subscribers than the Alex Jones Channel, has also been taken down.
Jones reacted about as well as one would have expected, using Twitter's Periscope — the one major tech platform he hasn't been banned from yet — to beg his fans to buy his dietary supplements to "feed your gladiator" in his fight against "global" censorship.
Alex Jones is responding to his YouTube ban in a livestream by telling people to buy his dietary supplements: "Feed your gladiator." pic.twitter.com/k2u3ao2EgB

— Will Sommer (@willsommer) August 6, 2018
🌐 World Exclusive: Alex Jones Responds To Being Banned On The Internet 🚫

📡Tune in M-F 11am-3pm central at: https://t.co/OQtch0tDED ⬅️ #AlexJonesShow #MondayMotivation #Censorship🚫 #infowars #USA 🇺🇸 #1A

📲Download: https://t.co/3x2h5pP4Yg https://t.co/qczLctgMch

— Alex Jones (@RealAlexJones) August 6, 2018