Don Lemon Delivers Impassioned Rebuke Of Trump: 'This President Traffics In Racism'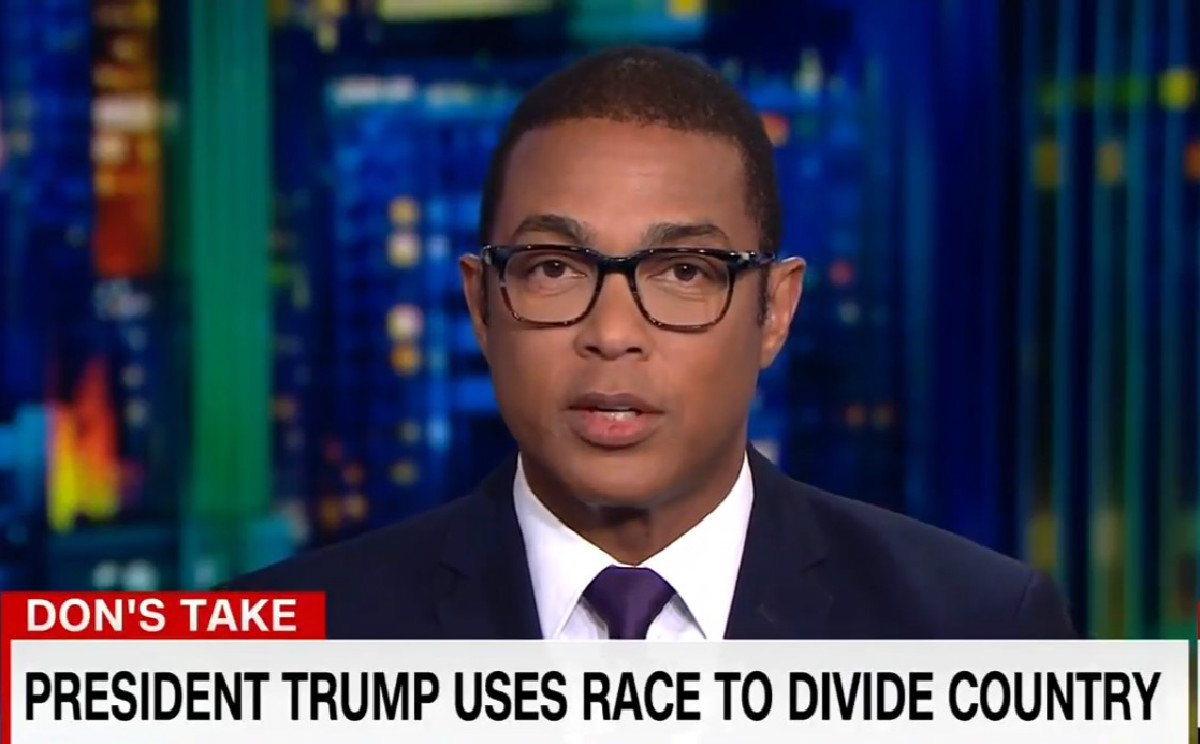 At the top of his program Monday night, CNN anchor Don Lemon delivered a lengthy and impassioned rebuke of President Donald Trump following the president's personal attack on him and NBC megastar LeBron James.
As you may recall, after CNN aired Lemon's interview with James Friday night in which the basketball legend declared that Trump was using sports to create racial divisions and that he wouldn't be interested in speaking to the president, Trump labeled James stupid while calling Lemon the "dumbest man on television." The tweet was seen by many as racist as the president has made it a habit of disparaging the intelligence of people of color.
Lebron James was just interviewed by the dumbest man on television, Don Lemon. He made Lebron look smart, which isn't easy to do. I like Mike!

— Donald J. Trump (@realDonaldTrump) August 4, 2018
"I would like to note referring to African-Americans as dumb — remember this is America," Lemon said Monday night. "Referring to African-Americans as dumb is one of the oldest canards of America's past and present that black people are of inferior intelligence."
After reading some tweets from journalists and entertainers hitting back against Trump and playing clips of Trump attacking black athletes and politicians, Lemon highlighted the moments when the president came to the defense of actual Nazis by calling them "very fine people" and accused the first black president of not being American.
"Let me not mince words here," the CNN anchor stated. "This president traffics in racism and is fueled by bullying. President Trump is trying a divide and conquer strategy here and here's how it goes. He divides by race and tries to conquer decency by smearing and besmirching the truth and the people who fight to uphold it."
Lemon ended his opener by wondering aloud what Trump is doing to this country and especially to those who don't have the platforms of sports or the media to fight back, highlighting the children who have been separated at the border and minorities targeted by those who know feel emboldened to be racist.
"Will the country stand up for them?" Lemon concluded. "We, the decent and truly patriotic people who really love Wmerica and believe in its greatness have to because clearly Donald Trump won't."
Watch the clip above, via CNN.