'Hate Movement Is The Proper Term': CNN's Stelter Reacts To Trump's Increased Media Attacks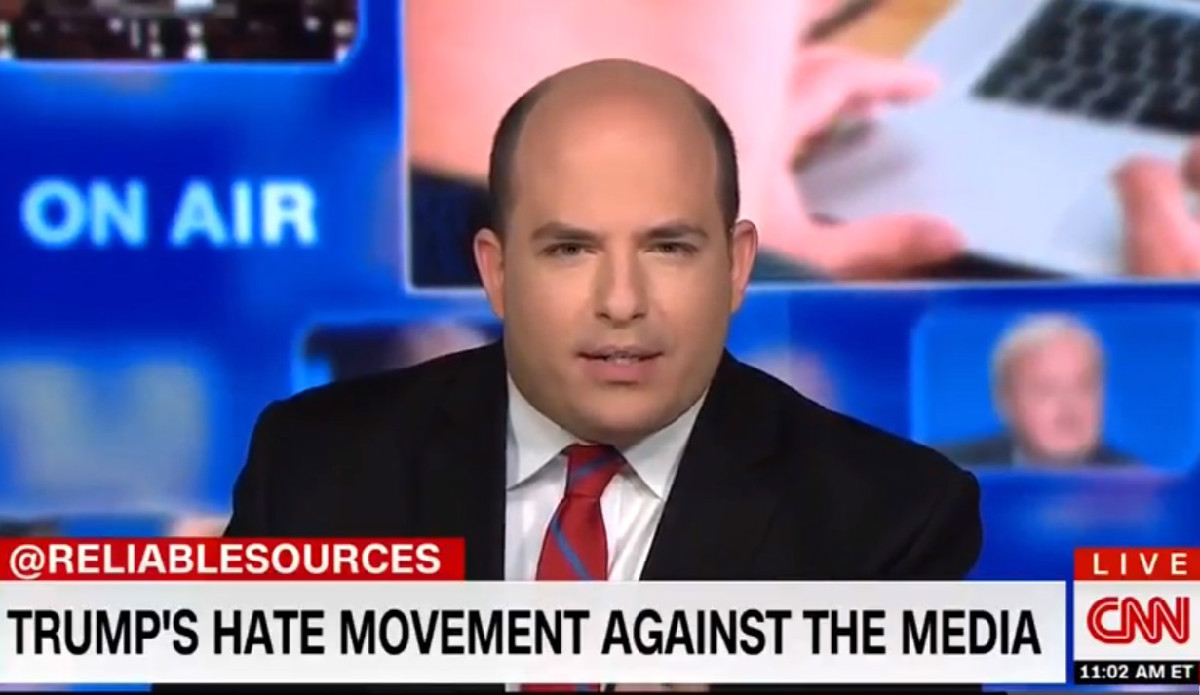 President Donald Trump began his Sunday by lashing out against the press again, not only using his favorite taglines "Fake News" and "Enemy of the People" to describe the press but also claimed that the media can "cause War!" This came a night after another campaign rally in which he spent much of his time whining about the press while basically saying the only real media is Fox News.
The Fake News hates me saying that they are the Enemy of the People only because they know it's TRUE. I am providing a great service by explaining this to the American People. They purposely cause great division & distrust. They can also cause War! They are very dangerous & sick!

— Donald J. Trump (@realDonaldTrump) August 5, 2018
At the start of his media analysis program Reliable Sources, CNN senior media correspondent Brian Stelter expressed concern that as Trump attacks the press with "renewed vigor" those insults "are becoming normalized in some way." While showing Trump's recent "War" tweet, Stelter noted that it was the president's "newest attempt to strip away our legitimacy and humanity."
"I know we're all used to him tweeting all the time but think about what he's saying," the media critic said. "The president, with his back up against the wall, is saying journalists are dangerous, sick enemies of the people. That's where we are. This is America."
Stelter went on to show a few reactions by journalists comparing the president's rhetoric to Stalin and Hitler while explaining how dangerous and outrageous it was. He then repeated an observation he made last week regarding Trump whipping up anger and resentment towards the media.
"I think hate movement is the proper term for what's going on," Stelter declared. "President Trump is not just telling his fans to ignore what we report. He's telling people we are the enemy. Trump and some of his allies are promoting a hate movement against the American press."
The Reliable Sources host also pointed out that he and other journalists have been receiving death threats and that he'd actually play a phone call that he received later in the show.
Watch the clip above, via CNN.