Trump Accused Of Spreading 'Fake News' About Britain's Queen Elizabeth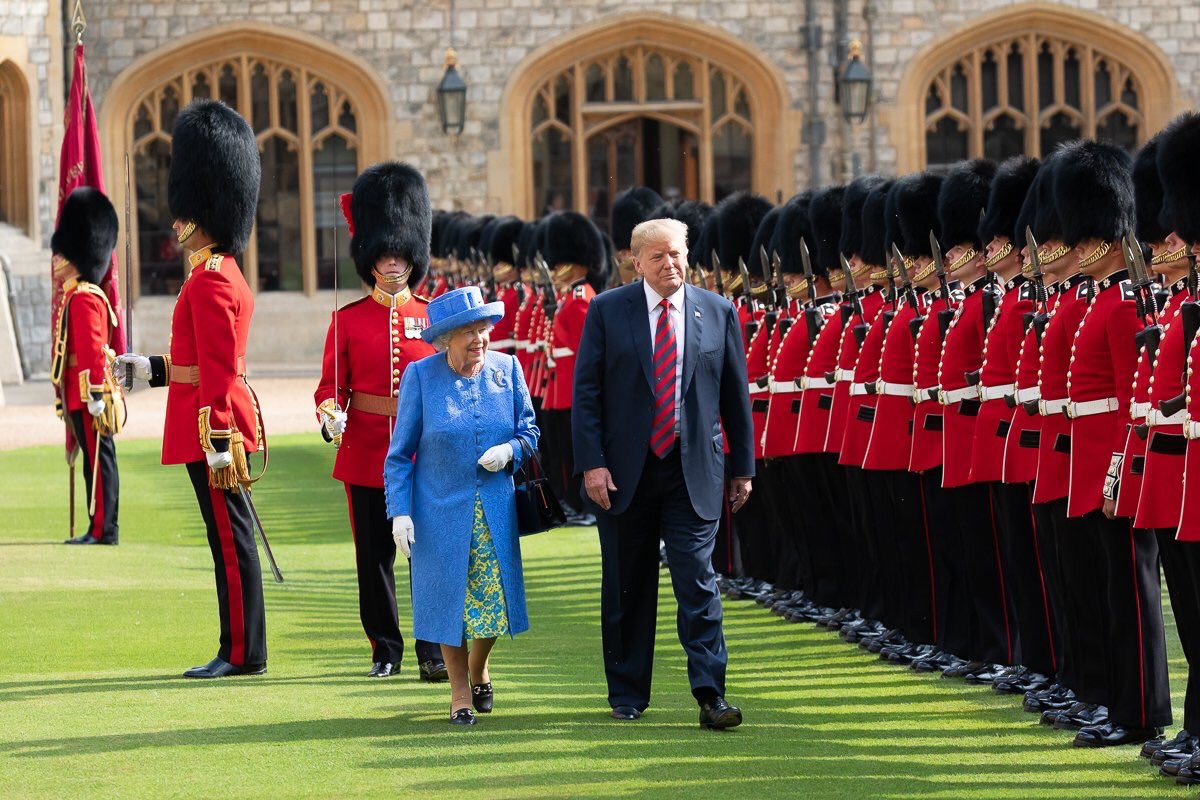 President Donald Trump has been accused of lying about his meeting with Britain's Queen Elizabeth II. At a campaign rally in Pennsylvania on Thursday, Trump accused the media of lying about his trip to the United Kingdom and claimed that he was kept waiting by the 92-year-old monarch.
"I'm waiting. I was about 15 minutes early and I'm waiting with my wife and that's fine. Hey, it's the queen, right? We can wait. But I'm a little early," Trump said.
Trump went on to claim that his meeting with the Queen ran long because she and First Lady Melania Trump got on so well. Though the President attacked the "fake, fake, disgusting news" for misrepresenting his meeting with the elderly monarch, there is video footage of the Queen waiting 12 minutes for Trump to arrive.
The UK media was quick to react to Trump's claims, with some tabloids running mocking headlines. British tabloids are generally very supportive of the Queen and the Royal Family, though conservative newspapers have been sympathetic to Donald Trump. When Trump arrived late to the meeting during his visit to the UK, it was widely reported as an insult.
Many British social media users reacted with shock and outrage, accusing Trump of lying and spreading 'fake news' about the Queen.
Queen Elizabeth II's grandson, Peter Phillips, was asked about Trump's claims on a UK morning TV show. Though members of the Royal Family generally do not comment on politicians' statements, Phillips defended his grandmother.
"To be honest the video footage speaks for itself, with her waiting for the President to arrive at Windsor," Phillips told Good Morning Britain. "In terms of the exact timings, fortunately we weren't involved."
Phillips comments are the closest any member of the Royal Family will come to criticizing President Trump.